Planning a trip to mid-coast Maine, where the mountains meet the sea?
We want to help you plan your vacation to the idyllic Maine coast. At Glen Cove Inn and Suites, it is our privilege and pleasure to give our guests a comfortable stay.
So we put together a Vacation Guide to help you plan your vacation.
In this guide you'll find recommendations for:
restaurants
outdoor activities
museums
beaches
shopping
lighthouses
festivals
and more!
Simply enter your name and email below and this Vacation Guide will be delivered right to your inbox.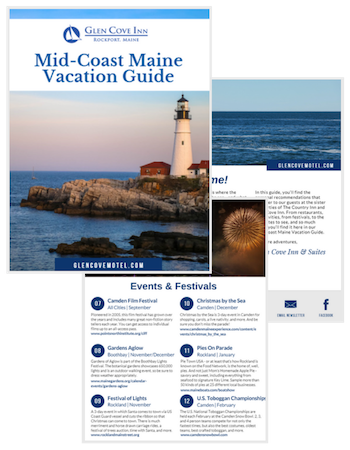 By adding your email address, you'll be added to our newsletter list. You'll receive about 2 emails from us a month, including content to help you plan your trip to mid-coast Maine, and information about the inn, including special offers. We respect that you have invited us into your inbox and we won't share your information with anyone else, ever.