July is a beautiful time to visit Maine, and people from far and wide do so to enjoy one of the biggest festivals of the year. Thousands flock to Rockland to experience the smooth sounds of the North Atlantic Blues Festival. The city hosts this two-day event every year in mid-July. With some of the most celebrated blues performers from across the country, it's one of the most prestigious on the Atlantic Coast.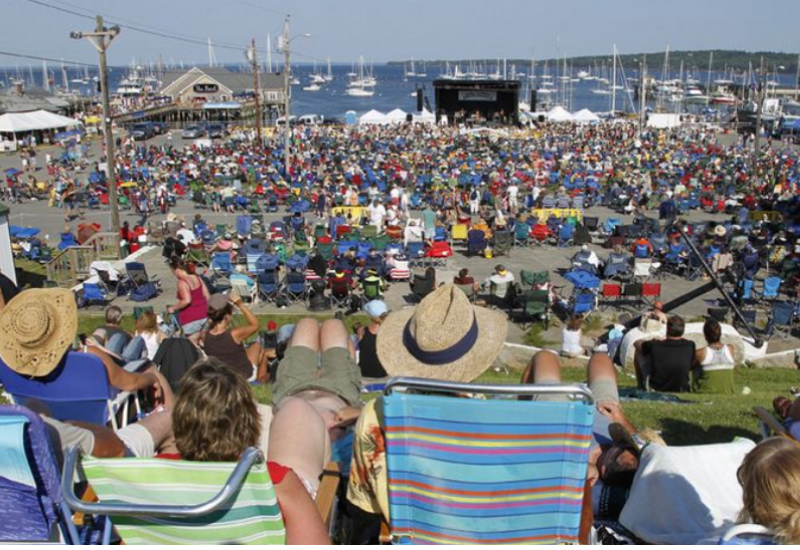 How Blues Spread From the South to the Northern East Coast
Maine has taken an active role in presenting and promoting blues music over the years. Mississippi native Jimmie Rodgers first mentioned the state in the lyrics of his 1928 song "The Brakeman's Blues." In the 1970s, popular Mississippi blues artists B.B. King and Muddy Waters started performing in clubs. Then, more blues performers started to headline at clubs too.
While Paul Benjamin worked as a bouncer in 1978, he booked Eddie Shaw and the Wolf Gang to perform at the club. In fact, he presented dozens of blues artists from Mississippi and elsewhere at the Time Out Pub and Trade Winds Blues Plus Lounge. Later, he helped solidify the presence of blues music in this East Coast state with the first North Atlantic Blues Festival in 1994. Since then, he's been involved in organizing the festivities.
About the Maine Blues Festival
Like in the 25 years prior, blues festival Rockland Maine 2019 will be held at the Public Landing. This area is located next to Mildred B. Merrill Park and Harbor Park, which are overlooking Rockland Harbor and Penobscot Bay. As a major event for the city and surrounding communities, it supports local businesses. The festival is so big, in fact, that it gives many businesses their best sales weekends for the whole year.
You can be part of the blues celebration and this positive impact too. Before you go, it's important to know what to expect. Even if you've attended already, there might be a few things that you didn't know about this blues music festival.
Get our complete vacation guide to Mid-Coast Maine. Many of the best places throughout Camden, Rockland, and Rockport.
Request the Vacation Guide
1. Various Locations Sell North Atlantic Blues Festival Tickets
The festival website allows you to buy tickets early and at a discount. Off the festival grounds, there are various spots across Maine to get tickets too. These locations include:
Huston-Tuttle & Gallery One in Rockland
K2 Music Store in Camden
Down Home Music in Fairfield
Musicians 1st Choice in Augusta
Gulf of Maine Books in Brunswick
Mexicali Blues in Bangor
If you wait to get tickets, you can purchase them at the gate from 9 a.m. on the event days. Children ages 5 and younger get in free, and those ages 6 to 12 can only get special child's tickets for $5 at the gate.
Keep in mind that the ticket stand only accepts cash, and ATMs are available nearby. Once you buy a ticket, you can come and go as you please with the wristband that you receive. If you want, you can leave the grounds for a food or shopping break and then return afterward.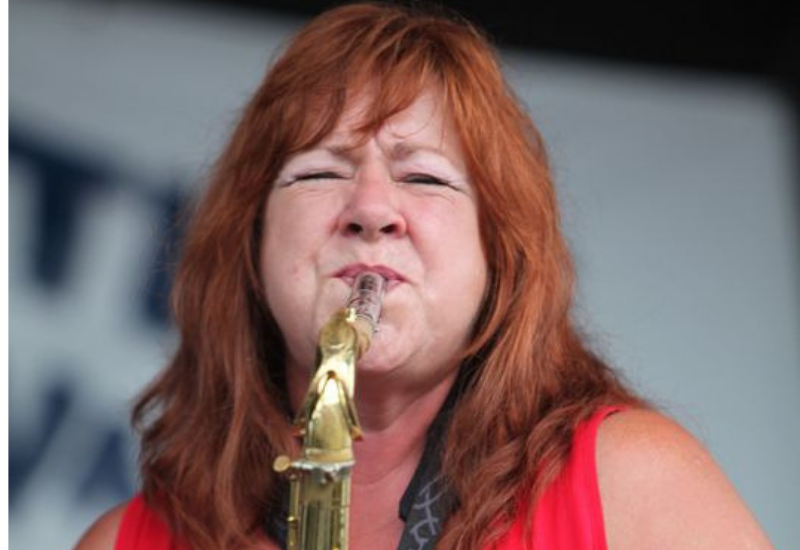 2. Unofficial Festivities Start on Friday Night
Before the blues music festival officially starts on Saturday, some of the local bars and restaurants begin celebrating the blues. Many of them are located on Main Street near Public Landing in Rockland. There may be a cover fee for these events.
3. Top Names in Blues Will Perform
Whether you like Chicago, country, classic female or some other style of blues, you'll be satisfied with the performances. The Atlantic blues festival music starts at 10:30 a.m. on Saturday and Sunday. The performers are different every year, so check out the full lineup of national touring artists here.
4. The Club Crawl Extends the Celebration
When the North Atlantic Blues Festival ends on Saturday, fun for the day isn't over. The city closes several blocks of Main Street for the Club Crawl, which starts at 8 p.m. Along the street, several bands continue to play live music for anyone who wants to listen and dance. Adults ages 21 and older can use their wristbands from the festival to get free admission into several restaurants and bars. The participating clubs will feature some top names in blues.
On Sunday, some restaurants kick off the day with a Blues Brunch at 9 a.m., which is open to the public. After the festival event for the day, they open to the public again for All-Star Jam at 8 p.m.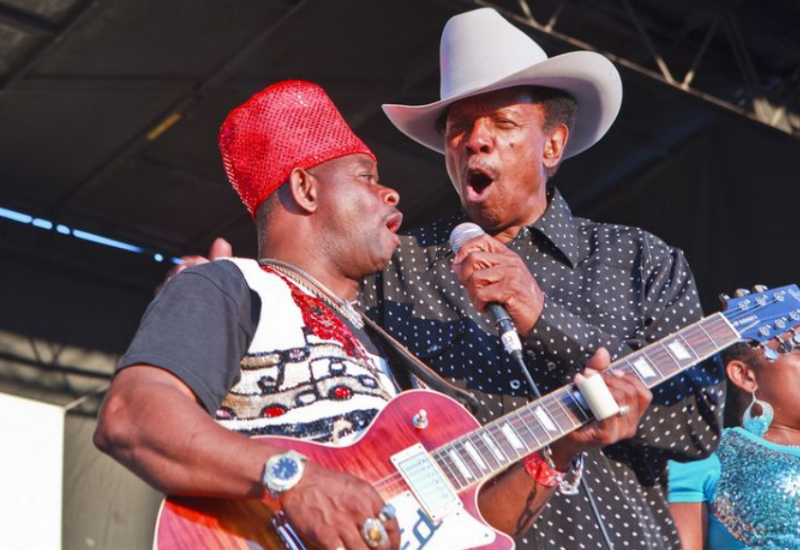 5. Personal Chairs Are Welcome at the Blues Music Festival
The Maine blues festival organizers provide some folding chairs for people to relax while they listen to the live music. They also encourage you to bring your own chairs or blankets. Just make sure that your chairs don't have a canopy because you don't want to block other people's views of the stage.
The festival also doesn't allow tents or sun umbrellas. If it's raining, though, you can take a small umbrella. Otherwise, you can take cover under the large tent at the top of the hill.
6. Vendors Will Have Food, Drinks, and Crafts
There's more to the blues festival than listening to music while overlooking Rockland Harbor. It's also a good time to enjoy the lobster for which the area is famous. In fact, you'll find an array of drink and food vendors.
Art and merchandise vendors set up tents too. You'll be able to find an assortment of blues-related keepsakes and gifts.
7. Parking Is Available Anywhere
There are no strictly designated parking areas for the Atlantic blues festival. There's plenty of street parking around town. In fact, you can park anywhere along the coastline from Snow Marine Park to Rockland Breakwater and walk to the festival via Rockland Harbor Trail.
Rather than drive, you could use a taxi service to get to Public Landing in Rockland. The two that festival organizers recommend are Schooner Bay and Joe's Taxi.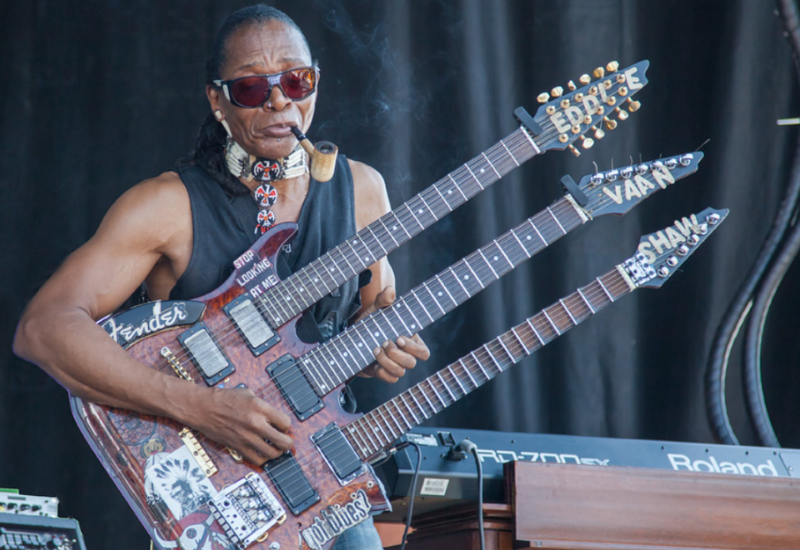 8. The Maine Blues Festival Gives Back
Along with the blues music festival having a positive impact on local businesses, it supports Raising The Blues Ltd., local schools and Midwest Musical Academy. Raising The Blues Ltd. is a nonprofit charity that brings music and instruments to children who suffer from educational, emotional, medical and physical challenges.
Get our complete vacation guide to Mid-Coast Maine. Many of the best places throughout Camden, Rockland, and Rockport.
Request the Vacation Guide
Where to Stay During the North Atlantic Blues Festival
If you're planning a trip for blues festival Rockland Maine 2019, make sure that you book accommodations beforehand. The best hotel for the North Atlantic Blues Festival is Glen Cove Inn & Suites offers picturesque lodging that's only a short drive north of the festival. When you wake in the morning, you'll be greeted with the delicious scent of homemade baked goods and other hot and cold breakfast items. You can also relax in the garden and outdoor heated pool when you return from the celebrations.
If a massage is needed after spending the day at the North Atlantic Blues Festival, be sure to book a spa appointment at our sister property, The Country Inn.