Mid-coast Maine is absolutely beautiful. The mountains and the sea converge together and make a magical place for anyone to visit. Rockland, Maine, located right in the heart of the mid-coast area, is famous for its natural coastal beauty and magnificent, rocky shoreline. Visitors experience countless inlets and harbors – great for sailing, boating, or hiking. These recommendations for things to do in Rockland Maine offer you the true New England experience right on the coast.
Rockland, Maine serves as a convenient crossroads for travelers wanting to discover the best that mid-coast Maine has to offer. Rockland Harbor offers ferries to the island communities of Northhaven and Vinalhaven, and is one of the best boating harbors on the East Coast.
So you're ready to visit this beautiful coastal treasure and you want to know some the best things to do in Rockland, Maine we've got you covered right here.
Please note that while things have opened up in Maine, some events or attractions may still be closed or open with restrictions. Please contact each venue directly for the most up-to-date information.
The Best Outdoor Things to Do in Rockland Maine
With all of the beautiful waterways, inlets, and bays, it's not hard to find one to explore. Penobscot Bay is an inlet in mid-coast Maine from the ocean to the Penobscot River. It's the home of many working fisheries and offers spectacular views of the area.
If you prefer to take in your great outdoors experience via the 18 holes of a golf course, you'll love the Rockland Golf Club. This 18-hole course is green throughout the season and you even get to enjoy ocean views from the 1st hole.
And what's a visit to Maine without taking in a lighthouse? You'll love the Rockland Breakwater Lighthouse. The Rockland Breakwater Lighthouse is located at the end of a 3/4 mile breakwater and is accessible only by foot. Once you walk out to the lighthouse and back, it's 1.5 miles round trip. The lighthouse was completed in 1902 and is a great place to explore the tradition of Maine lighthouses.
Maybe you want to explore Rockland, Maine by taking more of the scenic route. You'll love Sidecountry Sports – a full-service bike shop offering sales and service on bikes, as well as snowboarding and skiing gear. You can also rent bikes which is a great way to explore the Rockland area and maintain a slower pace to really soak in this midcoast Maine town.
When you're in midcoast Maine, you'll definitely want to explore the local waterways. Penobscot Bay is an inlet from the Maine coast to the Penobscot River. Many fisheries operate in the bay and you can also charter boats to offer you great views of the coast from the sea. Tours, fishing experiences, and chartering boats are all possible on Penobscot Bay.
One of our favorite ways to get out on the water in Penobscot Bay is to hop aboard Captain Jack's Lobster Adventure Boat. Captain Jack's is a traditional working lobster boat. You'll see seals, porpoise, and maybe a sunfish or a whale. And while you're on board, Captain Hale hauls his traps – full of lobster and crab, as well as other interesting and exciting sea creatures like starfish, sea urchins, and more.
Get our complete vacation guide to Mid-Coast Maine. Many of the best places throughout Camden, Rockland, and Rockport.
Unique Shopping Experiences in Rockland, Maine
The best thing about visiting a new (or even an old) place is taking a little piece home with you when you go. The best way to take home fresh seafood from the Maine coast is to stop by Jess's Market in Rockland, Maine. You can get the absolute freshest fish, shipped right to your door at home on dry ice. You'll literally be able to enjoy the tastes of your vacation from the comfort of your own kitchen!
And another way to take a piece of your vacation home with you? Buying Made in Maine products from Archipelago. Archipelago is full of one-of-a-kind items that change seasonally, all made in Maine and all contributing to the seaside life and culture that you love.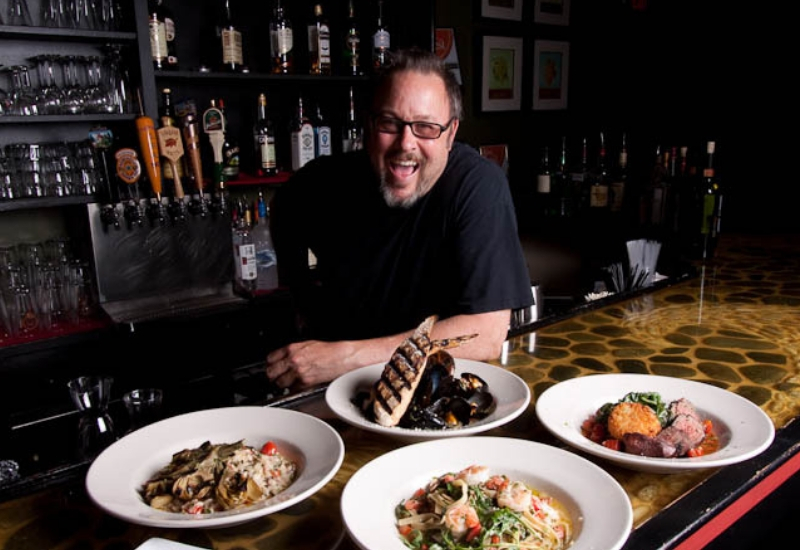 Great Restaurants in Rockland
Exploring is all fun and games, but you have to have the energy to get out there and explore. And you don't want to just eat to eat. You want find the best restaurants in Rockland, Maine. While you're exploring the coastline, you'll love Archer's on the Pier. Archer's specializes in sustainable seafood and local produce. Not only is the food amazing, but the waterfront views are just as delicious as the food.
Have you always wanted to eat in an Italian grandma's kitchen, where the pasta is uber fresh and the smell of the sauce bubbling on the stove greets you as soon as you come in the door? Then you'll love Rustica, where Chef Stowe strives to make everything in-house – including fresh pasta, bread, even in-house made sausages!
And you can turn any day into a celebration with a cake. Home Kitchen Cafe serves from-scratch meals for breakfast and lunch. And the icing on the cake? Specialty order cakes for any occasion. They even have allergy-friendly options for those who have specific dietary restrictions.
Looking for more recommendations? These are the best restaurants in Rockland, Maine.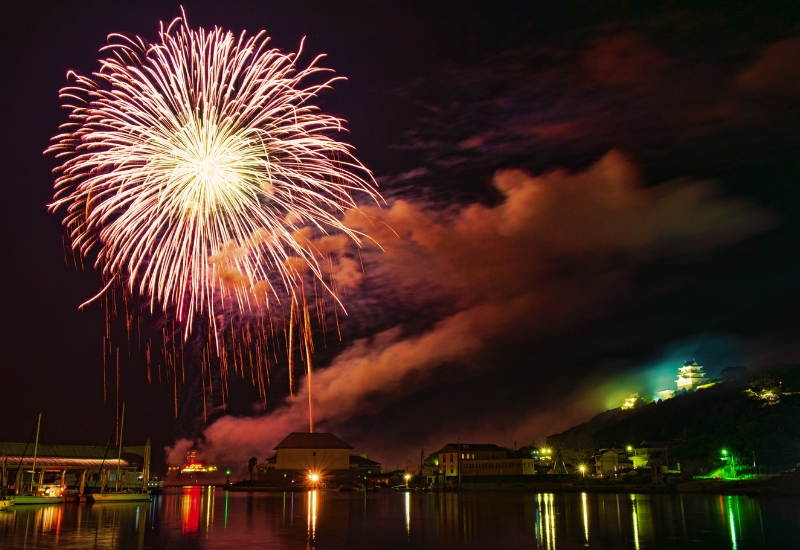 Great Festivals in Rockland
Nothing brings out the heart of a community like a great festival. Rockland, Maine is home to many great festivals. You'll love taking part in each of these festivals and the fun they bring to town.
Sometimes, one festival just isn't enough. The Summer Solstice Festival is two festivals in one. During the day, a family-friendly festival takes place with games, entertainment, and food. Then, it's time for the adults-only festival with a cash bar, food, entertainment, and a great night out for the over 21 crowd.
Maybe a music festival is more your jam? For 2 days each July, you can enjoy the North Atlantic Blues Festival held at the public landing in Rockland, Maine. In addition to the great music, there are vendors for food, beverages, and crafts.
5 days of feasting and fun on the fabulous Maine coast awaits you at the Maine Lobster Festival. Carnival rides, entertainment, and of course, delicious lobster dinners are the hallmark of this festival, held each August. Here's a fun video showing the process to freshly catch and serve the lobsters for the festival each year.
And if you love to spend time festival-hopping, you'll definitely want to check out these other great, midcoast Maine festivals.
When it's time for Santa to come to town, in Rockland, Maine, he comes via US Coast Guard vessel during the Festival of Lights. You can spend time with Santa, take a horse-drawn carriage ride, a festival of trees auction, and so much more fun as you ring in the Christmas season.
And January may be the time for New Year's resolutions, but in Rockland, Maine, it's also the time of year for Pies on Parade. 25 different local businesses host more than 50 different types of pie that are available to be sampled – everything from simply, yet satisfying, to savory and sweet.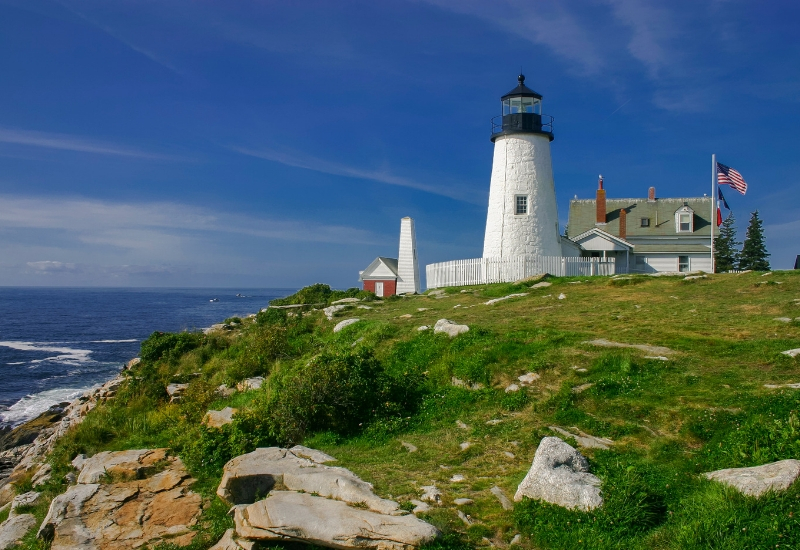 Museums and Historic Sites Rockland, Maine
Exploring the food and landscape of an area is wonderful, and for the perfect trifecta, it's great to explore the history as well. The Maine Lighthouse Museum shows the history of lighthouses in Maine, housing artifacts and life-saving devices, stories and collections from the rich history of lighthouses and lighthouse keepers.
And it's not only the history of lighthouses that we love in Maine – it's also showcasing our own artists and the specific and unique stories that they tell through their artwork. The Farnsworth Art Museum houses works of art from local Maine artists in both collections and curated exhibits.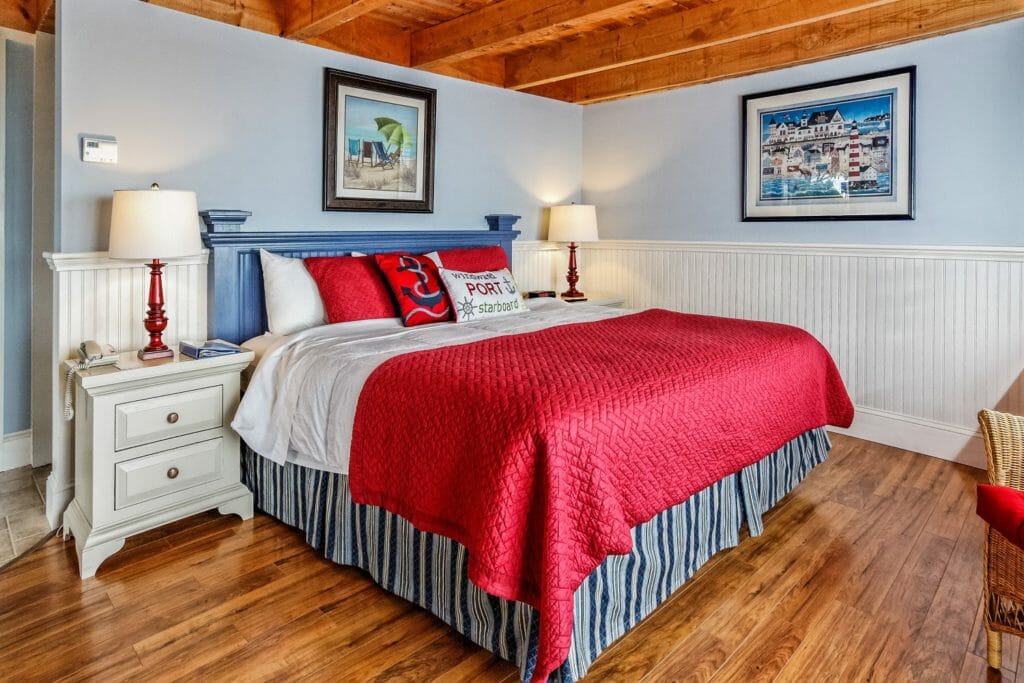 Best Place to Stay in Rockland, Maine
What with the festivals and museums, the delicious restaurants and the coastline to explore, you'll love your time in Rockland, Maine. And to serve as your home base to all of this exploring, you want the perfect mix of amenities and affordability.
And you'll find the intersection of amenities and affordability at our Rockland Maine Hotel. From the better-than-continental breakfast out in the fresh air on a covered veranda to the outdoor, heated pool, from the location to accommodations for everything from a romantic getaway to a family vacation, including a family vacation with Fido, you'll love Glen Cove.
Are you traveling to Rockland, Maine, during the winter months? Our sister property is open year-round and includes amenities like a heated indoor pool and spa!
We invite you to take a look at the rooms and look through our pictures to help you start planning your own trip. We look forward to seeing you!
Get our complete vacation guide to Mid-Coast Maine. Many of the best places throughout Camden, Rockland, and Rockport.