Rockland Maine boasts a plethora of exciting, captivating, and historically significant attractions. Whether you're in town for a family vacation or a romantic escape, you'll need more than just a quick bite to eat to fully experience all the exceptional sights, attractions, and festivals.
You'll need delicious, high-quality food from the top-rated restaurants in Rockland Maine to keep you energized. You'll want to dine in beautiful and innovative spaces, nosh on flavorful and seasonal dishes, and, of course, taste the freshest seafood given the city's Mid-Coast location.
With our list, you can discover the finest restaurants that this coastal town has to offer, complete with menu recommendations, guest reviews, and more to assist you in selecting the perfect dining spot.
While enjoying these remarkable restaurants, be sure to also explore the best things to do in Rockland and make the most of your day (or more!) in this charming town.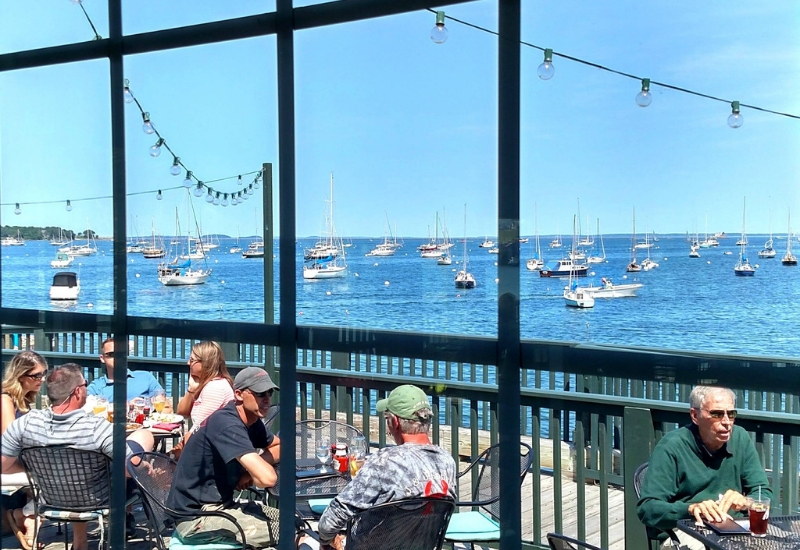 Archer's on the Pier
Situated directly on the Rockland Pier, Archer's on the Pier combines sustainable seafood and local produce to craft a distinctive menu, all while providing breathtaking waterfront views.
Owner and Chef Lynn Archer, who competed against Bobby Flay in Food Network's throwdown episode to make the best Lobster Club Sandwich, brings a level of work ethic, flavor combinations, and delightful surprises that one would expect from a chef of such caliber.
Home Kitchen Cafe
Open year-round, Home Kitchen Cafe offers made-from-scratch meals and baked goods for breakfast and lunch. They are renowned for their specialty buns, known as Sticky and Sinny — a traditional pecan sticky bun and a delectable cinnamon roll, respectively. Additionally, the cafe makes special-order cakes, including allergy-friendly options.
In Good Company
In Good Company is a restaurant and wine bar that boasts an old-world ambiance, providing a leisurely dining experience while offering a seasonal menu that ranges from light tapas to full entrees. Its mission is to embody a balanced life spent in the fresh air rather than the city's smog.
The restaurant believes in consuming only genuine and simple, quality food and drinks (in moderation) and in the company of good friends. Good company is essential because it enhances the enjoyment and absorption of everything, enriching both the body and spirit.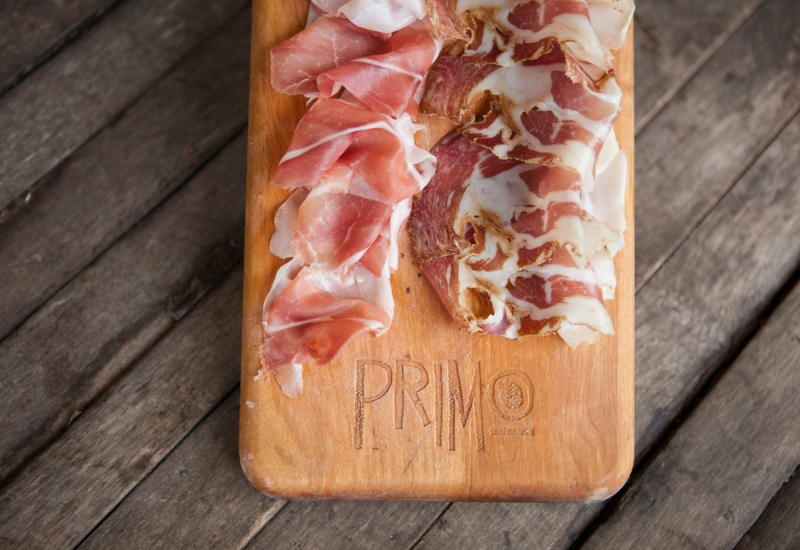 Primo Restaurant
Primo Restaurant offers a truly unique dining experience in Rockland that makes it one of the most amazing restaurants in Rockland Maine. Situated on a 4-acre working farm, this popular restaurant takes pride in caring for animals on open pastures and growing vegetables, flowers, and herbs without the use of chemicals.
The restaurant operates seasonally five nights a week, and the menu changes to reflect the season. A recent guest on Google described their experience:
"Phenomenal experience! The food was out if this world! Will definitely be back and highly recommend!"
WaterWorks Restaurant
WaterWorks Restaurant is renowned for serving exceptional fish and chips in Rockland Maine. The extensive menu offers enticing surf and turf options, featuring flavorful combinations that cater to a variety of tastes. A recent guest shared on Facebook their husband's delightful experience:
"My husband had one of the best lobsters of his life Friday!!! We have family in Rockland and have been traveling there 3 to 4 times a year all of our lives. He has lobster here at home in RI, but they are never as good as when they are fresh from the waters in Maine. He couldn't stop raving about delicious it was. The clam strips are out of this world. Don't miss happy hour either. Great prices! It's a regular stop for us on every trip."
The Landings Restaurant
The Landings Restaurant is among three eateries situated on the waterfront in Rockland Maine. This two-story restaurant provides ample seating with impressive views indoors and seating on one of three docks. The entire menu is carefully crafted and delectable, showcasing the flavors and experiences of Maine as the focal point in every appetizer, entree, and dessert.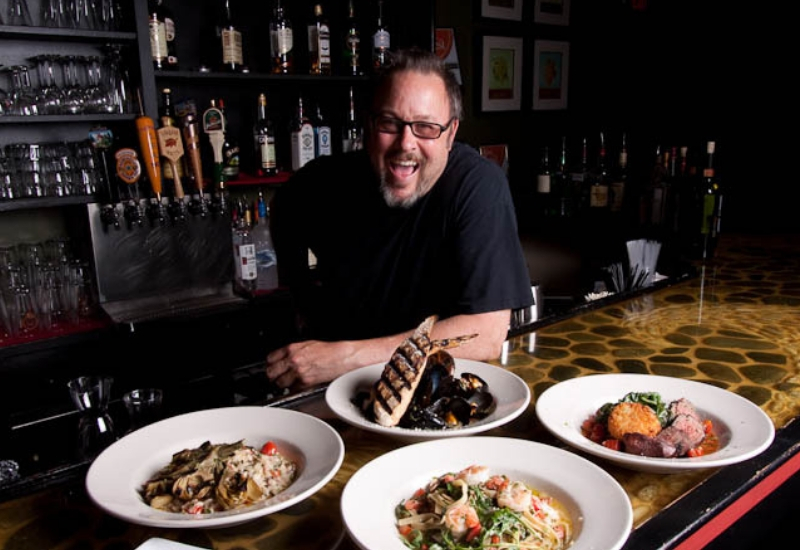 Rustica
Rustica is an Italian restaurant that prides itself on crafting as much as possible from scratch and in-house, including pasta, bread, and sausage. The Italian food promises to transport you to the heart of Italy despite being just a short walk from the waterfront.
NOTE: Rustica is conveniently located near the Farnsworth Art Museum, Strand Theatre, and Rockland Harbor.
Sammy's Deluxe
Sammy's Deluxe provides a distinctive dining experience with unique flavor combinations that are sure to impress. The ever-changing menu ensures that there is always something new and exciting to discover with each visit.
In a sample menu from February 2019, for instance, the offerings included house-smoked eel jalapeno poppers, roasted petite deviled scallops, pasta puttanesca, and cornmeal molasses pudding with creme fraiche.
Hill's Seafood Co.
Hill's Seafood Co. prioritizes crafting simple, delectable, and consistently fresh seafood in a lively atmosphere. Its menu features an entire section dedicated to lobster, offering dishes such as lobster mac and cheese and lobster pot pie.
Additionally, the restaurant serves a variety of seafood entrees, the option to mix and match types of fish, and a menu catering to land-lovers as well.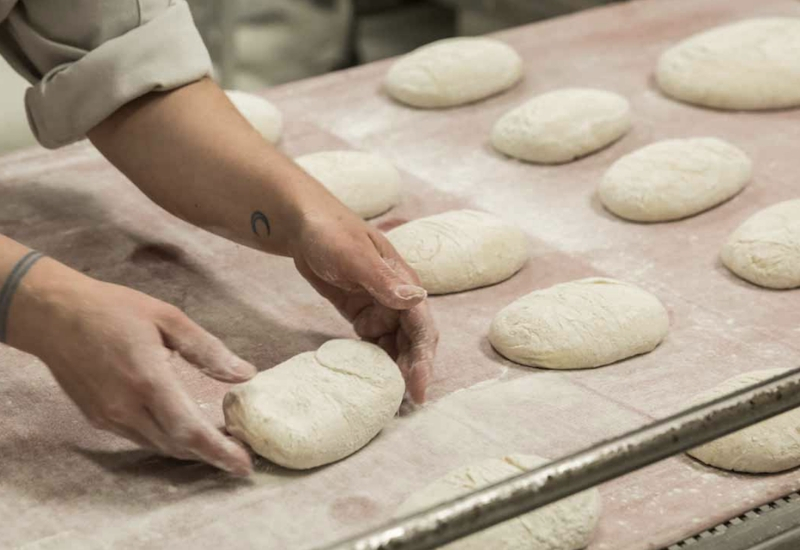 Atlantic Baking Company
The Atlantic Baking Company is dedicated to providing artisanal breads and baked goods to Mid-Coast Maine residents and visitors alike. Every morning, it bakes all of its breads and pastries, ensuring that guests enjoy the freshest flavors. The puff-pastry dough is made from scratch.
And at lunchtime, the bakery offers a wide selection of soups, sandwiches, and pizzas — all made with its freshly baked bread and dough.
Hazel's Take-Out
Hazel's Take-Out provides excellent and freshly prepared hot meals with efficient and friendly service, making it one of the best restaurants in Rockland Maine. It's a walk-up window with outdoor seating available.
The menu features a variety of sandwiches, including lobster and crab rolls, Hawaiian burgers, and more — all of which are worth raving about. Additionally, the restaurant offers delicious cheesecake that is simply irresistible.
The Zack Shack
If you love food trucks, The Zack Shack will more than satisfy any food truck craving. This small shack is located on Route 1, and its menu features surf and turf baskets, burgers, hot dogs, lobster and crab rolls, sandwiches, and tacos. There's even a kid's menu!
"I am not a regular of food trucks but I am glad I stopped at this one. Very good fried Haddock sandwich and shrimp taco. I would definitely stop again if I find myself in the area."

– Kelli K, Google reviewer
TIP: If you have a passion for local cuisine and regional dishes, you will thoroughly enjoy the fantastic festivals in Mid-Coast Maine that take place throughout the year.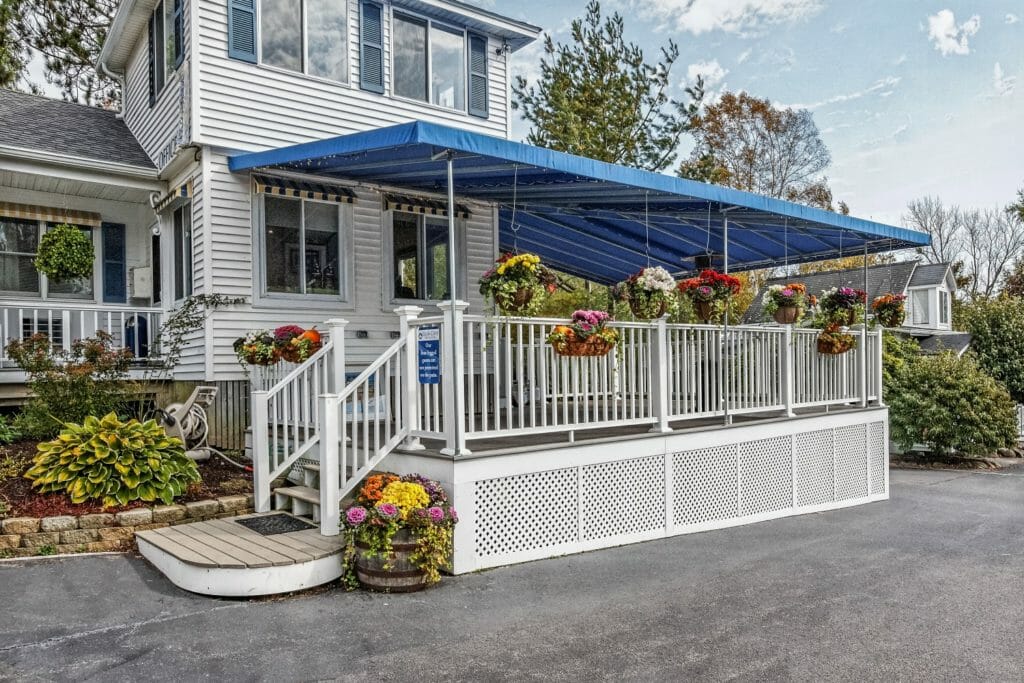 Comfy Lodging Near the Best Restaurants in Rockland Maine
As you explore and indulge in the delicious food offerings that Rockland restaurants have to offer, we invite you to consider staying at Glen Cove Inn & Suites. You will delight in our exceptional breakfast each morning, served on a covered veranda.
Plus, you will have access to the Ocean View Walking Trail, offering stunning ocean views. Our inn has been a traditional stop for Maine road-trippers.
We are eager to host you on your next family vacation. Glen Cove offers the perfect blend of comfortable rooms and amenities, including an outdoor pool — all at an affordable price. Reserve one of our rooms for your Rockland Maine getaway.
TIP: If you are seeking a year-round inn in Rockland Maine, our sister property — The Country Inn at Camden Rockport — is open during the off-season as well!