Festivals are the mark of any place to which you travel – the celebrations, traditions, the way the community comes together for events – it all marks the area. Rockland, Maine events, Camden, Maine events, and Rockport, Maine events mark the midcoast Maine area with traditions tied to the sea and to our heritage.
January Events and Festivals
Pies on Parade
Pies on Parade has earned Rockland, Maine the nickname of "Pie Town USA" from the Food Network. This annual Rockland, Maine event is not a cooking contest. It is an opportunity to sample more than 50 varieties of pies at over 25 local businesses as you explore both the flavors of everything from sweet to savory pastry while taking in beautiful Rockland.
While you're exploring Rockland and discovering their delicious pies, be sure to discover more of the area with the best things to do in Rockland, Maine.
February Events and Festivals
U.S. National Toboggan Championships
Camden, Maine events are all fun and unique, but for a special wintertime treat, check out the U.S. National Toboggan Championships. 2, 3, and 4 member teams compete for the fastest times. Prizes are also awarded to the oldest teams, the best-crafted toboggan, the team with the best costumes, and more.
Get our complete vacation guide to Mid-Coast Maine. Many of the best places throughout Camden, Rockland, and Rockport.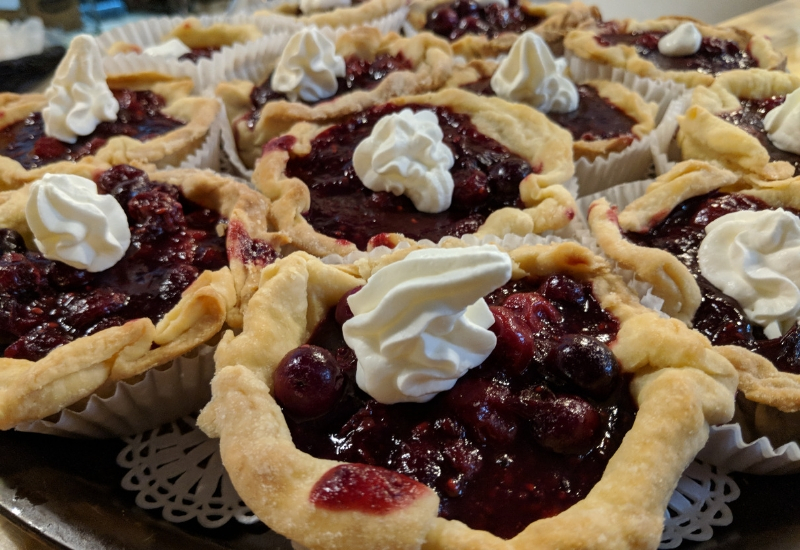 June Events and Festivals
Jazz in June
We're no strangers to Camden, Maine festivals. And Jazz in June is one of our favorite ways to kick off summer! Taking place at multiple venues throughout Camden including the Camden Opera House, the Blue Cafe, the Camden Snow Bowl, and the Public Landing, as well as in the streets, in various inns and restaurants, and even on schooners!
July Events and Festivals
North Atlantic Blues Festival
The Public Landing hosts the North Atlantic Blues Festival for a 2-day festival of live music, as well as vendors for food, beverages, and crafts. Friday and Saturday evening have a Club Crawl and Main St. is closed down all day to enjoy music outdoors.
Maine Celtic Celebration
We love to celebrate our traditions and celebrating our Celtic roots is a great way to do that. In Belfast, Maine, you'll find the family-friendly Maine Celtic Celebration that includes whiskey tasting, dancing to traditional tunes, and a Burns Supper.
Friendship Sloop Days
The Rockland, Maine Breakwater is home to Friendship Sloop Days. For two days, you can enjoy watching sloop races, and the last day of the Rockland, Maine festival there is a sloop parade. The Rockland Breakwater extends almost a mile into the water and offers an excellent view of the sloops. Fun fact: Friendship Sloops are named for the town in Maine where they were first made.
Camden Arts and Book Fair
In the tradition of Camden, Maine events, this lovely festival comes around not once, but twice a year! The Camden Public Library, located near Harbor Park, host the Camden Arts and Book Fair. You can find art from local artists in every medium, from oil painting to watercolors, from statues to sculptures, and there are pieces available for every budget. The library also hosts a book sale during the art festival, so there really is something for everyone!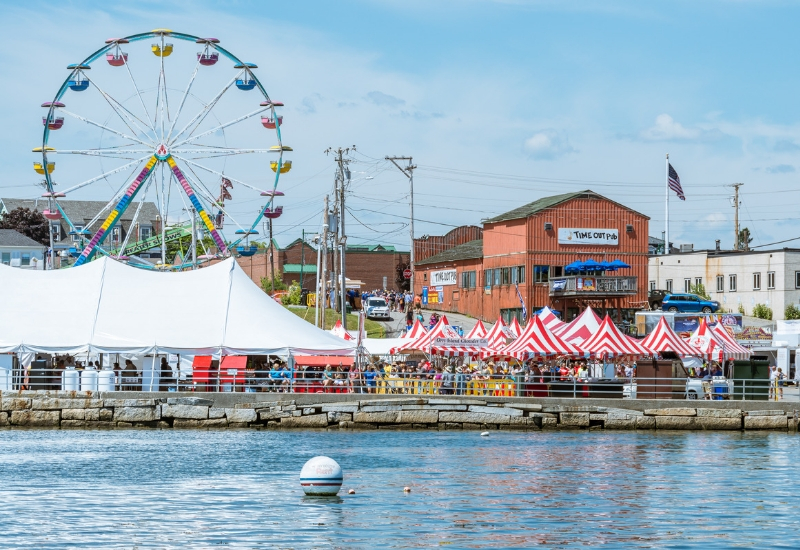 August Events and Festivals
Union Fair/Blueberry Festival
The Union Fair and Blueberry Festival is a traditional agricultural fair experience. You'll enjoy animals and other agricultural exhibits, carnival rides and games, a midway and demolition derby and so much more!
Maine Lobster Festival
For Rockland, Maine festivals, the Maine Lobster Festival is the crown of summer. The fabulous lobster dinners are to die for – you'll love diving into fresh lobster, as well as the entertainment, carnival rides, and more.
Maine Boat and Home Show
Boat builders, craftsmen, and designers, oh my! The Maine Boat and Home Show showcases the latest in sea-fairing equipment. The finest architects, artists, boat builders, craftsmen, and marine gear vendors host this high summer, high-end Rockland Maine event each year.
Maine Antique Festival
The Maine Antique Festival takes places at the Union Fairgrounds. Shoppers can find treasures from vendors all over the US and Canada. Early shopping is encouraged and has a higher entrance fee.
Belfast Harbor Fest
The Belfast Harbor Fest is a 3-day festival highlighting all that is good about the Maine coast's maritime tradition. This fun festival includes a harbor boat building challenge.
September Events and Festivals
Camden Windjammer Festival
Have you ever wanted to hunt for buried treasure? Put your team together for this Camden, Maine festival – the Camden Windjammer Festival! Besides a treasure hunt, you'll love the build-your-own mini boats, and seeing a schooner fleet out in the harbor. This Labor Day Weekend event is a great way to put a cap on a lovely Camden summer.
Camden International Film Festival
Non-fiction films make a debut every September at the Camden International Film Festival. The festival has been growing for the last 15 years, including an increasing number of non-fiction storytellers. Screenings take place in Camden, Rockland, and Rockport and can be seen individually or you can see an all-access pass to each screening.
Common Ground Country Fair
Located on a 200-acre farm, you'll get to enjoy the Common Ground Country Fair. It is the oldest celebration of organic farming and is an experience like none other. Folk art demonstrations like canoe-making, basket weaving, as well as farming and traditional dance demonstrations.
October Events and Festivals
Camden Arts and Book Fair
Information is available under July Events and Festivals, as this is a twice yearly event.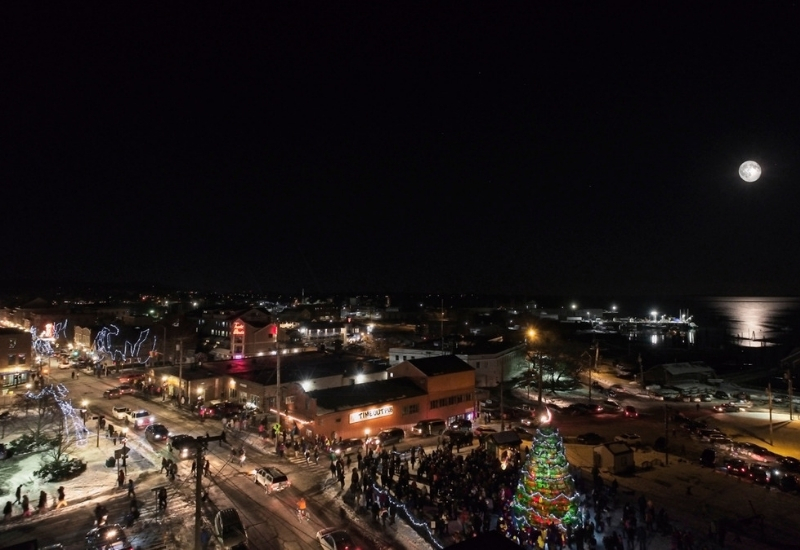 November Events and Festivals
Festival of Lights
Santa comes to town in this Rockland, Maine festival via US Coast Guard vessel – definitely not in the traditional sleigh. Santa cuts the ribbon to ring in the Festival of Lights where you can enjoy horse-drawn carriage rides, a Christmas tree auction, and more!
Gardens Aglow
Want to see 750,000 lights in an outdoor, walking event to lighten up the holiday season? You'll love the Gardens Aglow event which is part of the Boothbay Lights Festival in Boothbay, Maine.
December Events and Festivals
Christmas by the Sea
Christmas by the Sea is a 3-day Camden, Maine festival designed to help you ring in the holiday season. Enjoy the parade, as well as carols, shopping, a live nativity, and more!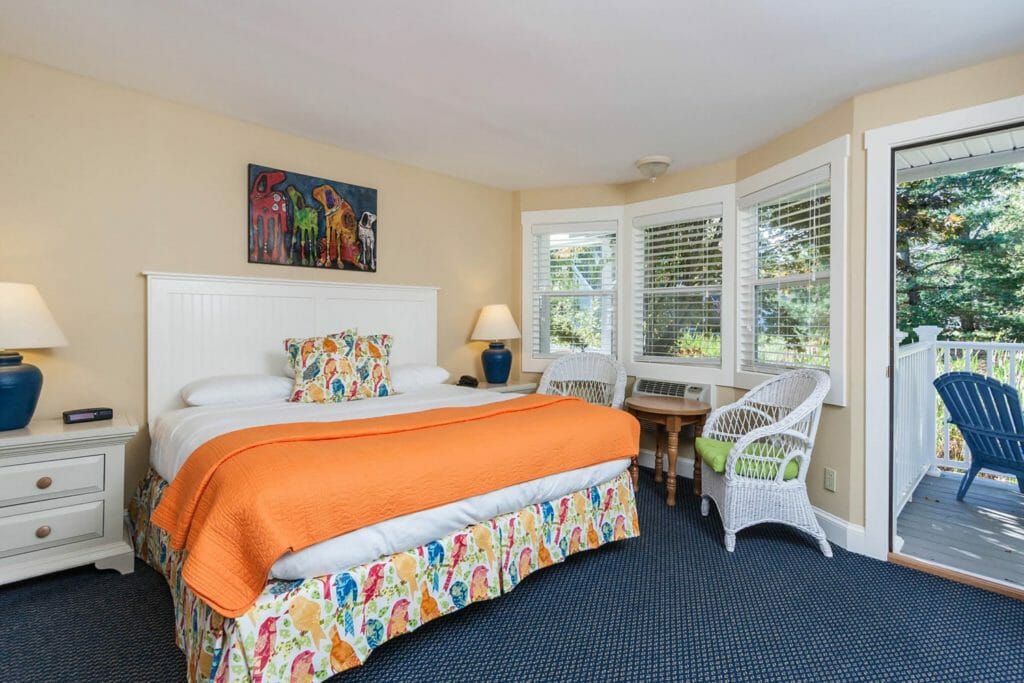 Easy Access to Every Festival
We love sharing our festivals, events, and midcoast Maine traditions with guests and travelers, too. We love sharing the best restaurants in Rockland and the best things in Rockport, too. And we'd love for you to stay with us at Glen Cove Inn and Suites.
Our inn is the traditional Maine roadside inn-style, with home-away-from-home touches and the perfect mix of amenities and affordability. You'll love our rooms, our better-than-continental breakfast served on a covered veranda each morning, and our outdoor pool.
If an indoor pool is more your style, be sure to check out our sister property that is open year-round!
Check out our rooms – including pet-friendly rooms – and start planning your Maine getaway.
Get our complete vacation guide to Mid-Coast Maine. Many of the best places throughout Camden, Rockland, and Rockport.