When you visit Rockport, there's even more to experience than a tour of lighthouses and a variety of festivals. There are enough restaurants in the town and surrounding area to try something new at least once a day. From a quick bite at a coffee shop to dinner in a Victorian Inn, there's something for every palate at the best restaurants in Rockport Maine.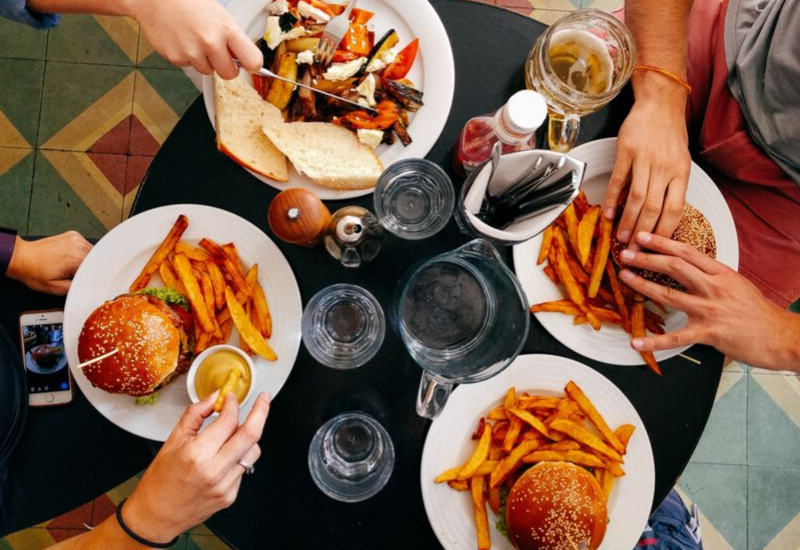 Best Rockport Restaurants for a Quick Bite
If you like to schedule activities for your vacation, you might not always have time to sit while you eat. On the other hand, maybe you just want to pick up a quick bite for a road trip. Several eateries in Rockport can accommodate you in any case.
Get our complete vacation guide to Mid-Coast Maine. Many of the best places throughout Camden, Rockland, and Rockport.
Request the Vacation Guide
The Market Basket
As a European-style market, The Market Basket offers a range of gourmet foods. The staff prepares fresh deli items with natural ingredients every day. You can find everything from salads and sandwiches to soups and quiches. There are a variety of meats, cheeses, spreads, and pates alongside freshly made breads, baguettes, and crostini. The market even has a selection of coffee, tea, juice, soda, beer, and wine. If you have a sweet tooth, don't miss out on the fresh cakes, pies, tarts and other bakery items. In addition, the market has vegetarian-friendly foods.
Seafolk Coffee
With a play on the traditional Danish open-face sandwich, Seafolk Coffee serves a range of ingredients on toast. The husband-wife owners, who have four boys, say that they put a lot of ingredients on toast at home. They've brought their flair to Rockport, and it's safe to say that they're a hit with locals and visitors alike.
Sweet Sensations Pastry Shop & 3 Dogs Cafe
Serving breakfast and lunch, Sweet Sensations Pastry Shop & 3 Dogs Cafe has been making pies, cakes, and specialty items for more than 20 years. Breakfast features a variety of pastries, including tea breads, cinnamon rolls, scones, and croissants. You can enjoy these pastries with its full-service coffee bar, which features an exclusive blend of coffee beans. In addition, the cafe serves Gifford's famous ice cream and has a small selection of wine and beer.
Best Fine-Dining Restaurants Near Rockport
When you have time for sit-down service, there are a couple of restaurants in and near Rockport that offer fine dining. Each offers an elegant dining experience and culinary excellence.
La Bella Vita
Believe it or not, La Bella Vita at Samoset Resort offers the best fine dining in Rockport. Combining fresh Maine ingredients with centuries-old Italian passion, this restaurant serves tapas-style dishes, antipasti and Italian delicacies in a traditional piazza ambiance. There is a range of desserts, wines, and cocktails, and the menu features gluten-free, vegetarian, and vegan dishes.
Primo
Delivering a true farm-to-table dining experience, Primo is a restaurant in a restored Rockland farmhouse just south of Rockport. With a Mediterranean-inspired menu, Chef Melissa Kelly is a two-time James Beard Award winner who runs the 4-acre property. A majority of the ingredients that the kitchen uses come from the on-site gardens and pasture, which is home to chickens, ducks, and pigs. The restaurant is so popular that, despite having multiple dining rooms, making reservations is recommended.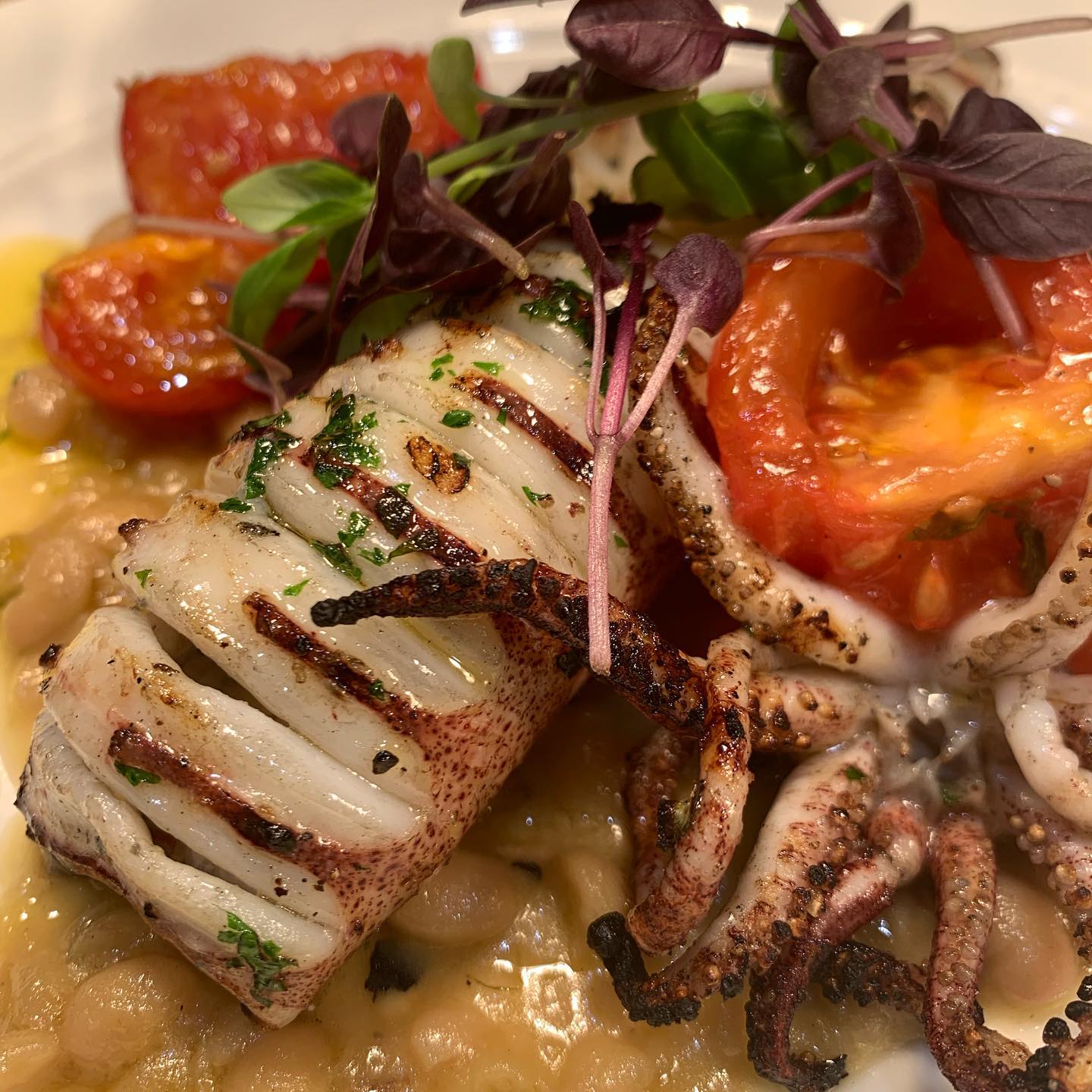 Get our complete vacation guide to Mid-Coast Maine. Many of the best places throughout Camden, Rockland, and Rockport.
Request the Vacation Guide
Best Rockport Maine Restaurants for Casual Dining
For a more low-key lunch or dinner, there are plenty of casual restaurants in and around Rockport. However, the three places below offer the best in their respective cuisines.
Flatbread Company
There's no better place than Flatbread Company to get freshly made, warm flatbread. This small restaurant chain has been making patrons happy since 1998. Its main attraction is flatbread pizza, which is baked in a wood oven. However, it serves Moroccan meatballs, fire-grilled chicken and roasted salmon as well. Most of the menu features organic dishes, and there are vegan, vegetarian and gluten-free items.
Blue Sky Cantina
For a leisure dining experience, Blue Sky Cantina has a laid-back and fun atmosphere for couples, friends and family outings. It serves a variety of Mexican-inspired appetizers, entrees, and cocktails. In fact, you can customize the nachos with an array of toppings. Some of its popular menu items include coconut shrimp, crab empanadas, chipotle pulled pork sandwich, and scallop tacos. The restaurant can make vegetarian dishes as well.
Tomi Sushi & Noodle Bar
Fusing Japanese and Thai flavors, Tomi Sushi & Noodle Bar serves a mix of prepared dishes and fresh sushi. The menu is mainly Thai-themed food, including pad thai. However, there's a hint of Japanese flair for good measure. When you're in Rockport, this is the best restaurant to visit for ramen.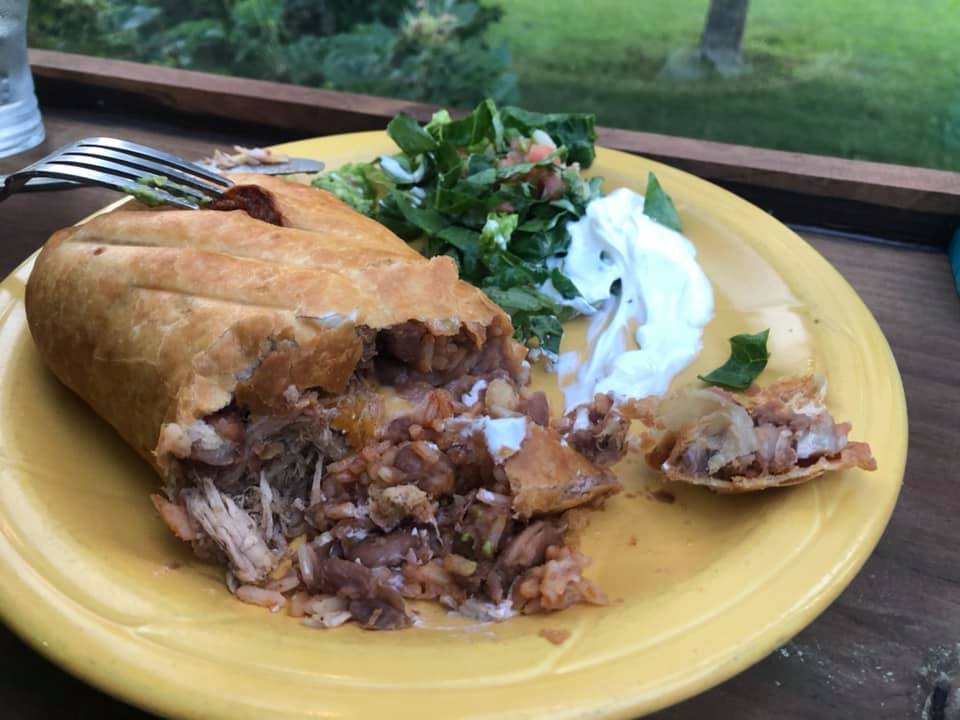 Best Fresh Seafood Restaurants Near Rockport
Maine is known for its lobster and fresh seafood. In fact, thousands of people visit Rockport and the surrounding area to celebrate the Maine Lobster Festival every year. It only stands to reason that many restaurants have seafood on their menus, but here are two that stand out.
Claws
Open seasonally, Claws gets lobster, crab, and clams directly from local fishermen every day. This roll-up-your-sleeves dining experience features picnic tables with umbrellas because there's no other way to enjoy a lobster or crabmeat roll. The tables are located on a large deck with views of Rockland Harbor and Main Street. There's even local wine and beer on the menu.
Hill's Seafood Co.
Serving lunch and dinner, Hill's Seafood Co. is a family-owned seafood restaurant in Rockland. Its main focus is making delicious but simple and fresh meals for families. The fun atmosphere includes a great view of the harbor.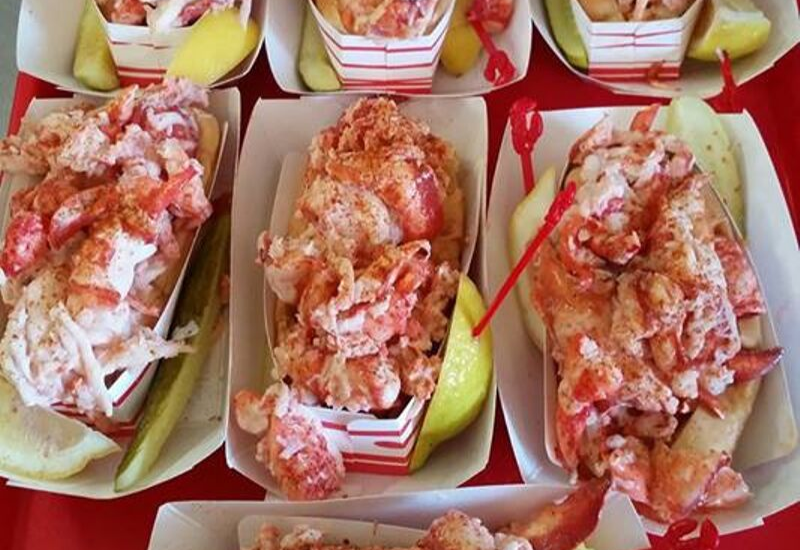 Other Restaurants Near Rockport, Maine
If you want more dining options near Rockport, a couple of restaurants stand out among the crowd. These two places are located in Rockland.
Hazel's Take-Out
A little farther inland than most of the restaurants on this list, Hazel's Take-Out is a family-operated restaurant. Making mostly takeout meals, this place has fast and friendly service. However, you can eat at one of its outdoor tables. All of the food here is fresh, and vegetarian options are available.
In Good Company
Believing in balance, In Good Company is a restaurant and wine bar with a casual atmosphere. Its daily menu only features locally sourced ingredients and well-crafted cocktails and wine pairings. The restaurant serves American and international cuisines with vegetarian, vegan and gluten-free dishes.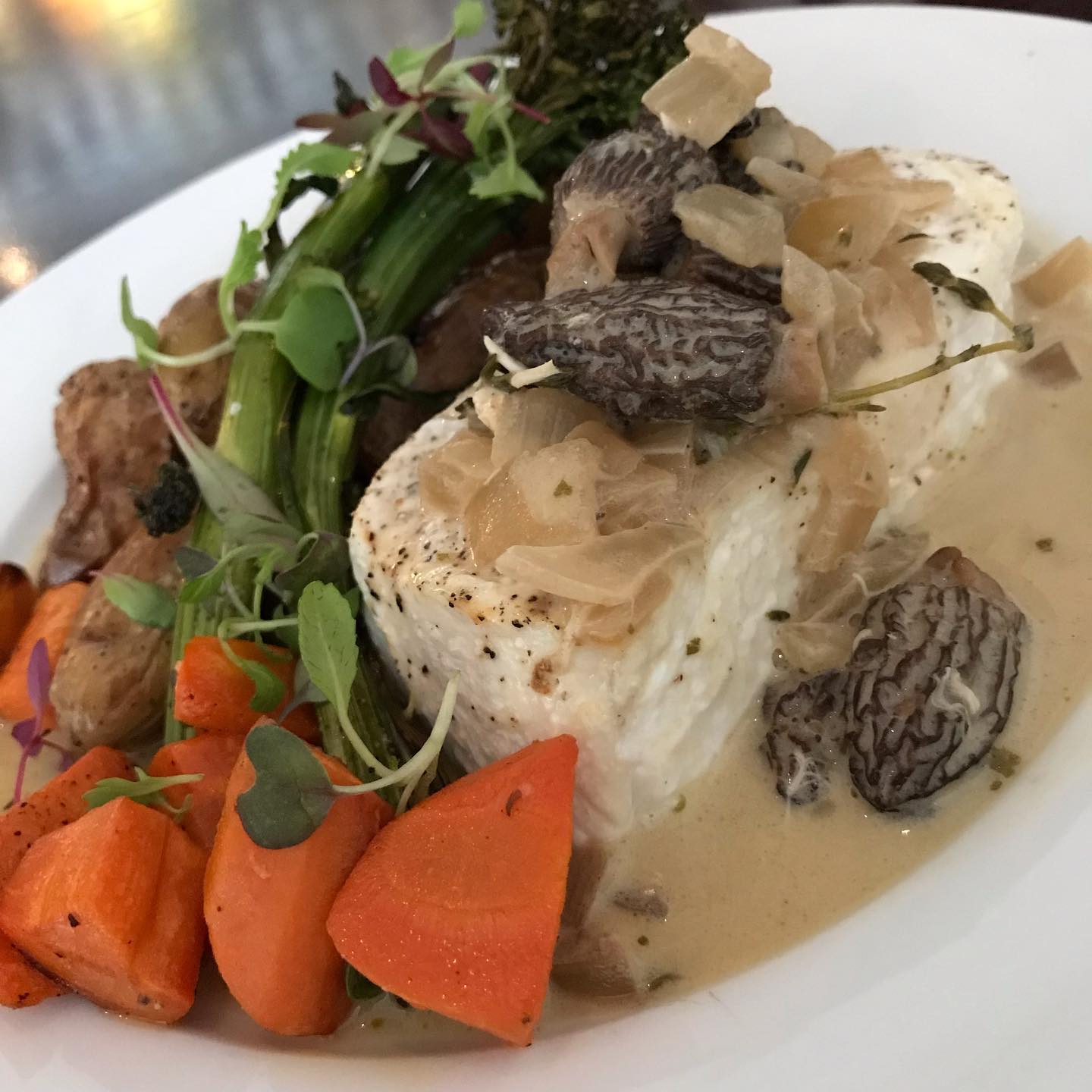 Get our complete vacation guide to Mid-Coast Maine. Many of the best places throughout Camden, Rockland, and Rockport.
Request the Vacation Guide
Best Place to Stay for a Rockport Restaurant Tour
While you're touring the best lighthouses and festivals in MidCoast Maine, don't overlook the delectable restaurant options. Also, consider booking accommodations that are central to all of these sites and events.
Glen Cove Inn & Suites is located in Rockland and is only a short drive from Rockport. We even offer a fantastic breakfast with homemade bakery items!