When you look for a lighthouse near me during your visit to MidCoast Maine, you might not know where to begin at first. There are 65 historic lighthouses in the state, and several are in the MidCoast region. In order to make the most of your vacation time, it's helpful to know the best lighthouses to tour in MidCoast Maine before you go.
Best Lighthouses in Rockland Maine
Rockland is a decent-sized harbor city on the Maine coast. It's the host of the Maine Lobster Festival and North Atlantic Blues Festival, which are prestigious on their own. However, many people also visit the city for its beauty and historical sites, such as Rockland Maine lighthouses.
Rockland Breakwater Lighthouse
The major Rockland Maine lighthouse that visitors flock to is the Rockland Breakwater Lighthouse. It sits about 1 mile into the north side of Rockland Harbor at the end of the breakwater. The grounds around the lighthouse are open from sunrise to sunset, and tours are available between Memorial Day and Columbus Day if the weather permits. Visitors say that the walk along the stone breakwater is manageable even for seniors.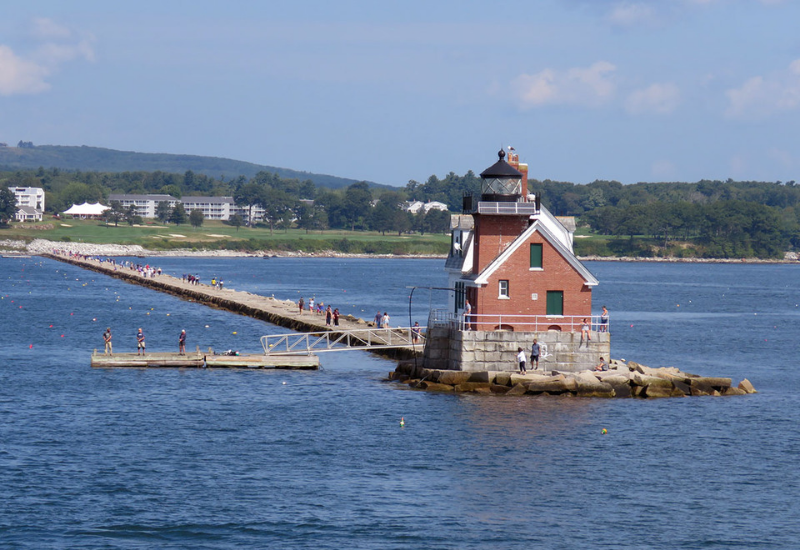 Get our complete vacation guide to Mid-Coast Maine. Many of the best places throughout Camden, Rockland, and Rockport.
Request the Vacation Guide
Owls Head Lighthouse
Although it's located just outside the southern border of the city, Owls Head Lighthouse is considered one of the most popular Rockland Maine lighthouses. It sits 100 feet above the water in Owls Head State Park, providing a view of the islands beyond its perch. Lighthouse visitors comment on the charming area and the history that they learn in the museum and gift shop.
Best Lighthouses to Tour Rockport Maine
Despite being a much smaller town than Rockland, Rockport has a lot to see. While it's known for its role in the art community, the town is full of history. There's even a Rockport Maine lighthouse and others nearby.
Indian Island Lighthouse
Standing on the eastern side of Rockport Harbor, Indian Island Lighthouse was built in 1850 and reconstructed in 1875. At 31 feet high, the white square tower is no longer active. When it was active, though, the lighthouses guided boats into the harbor, which used to be a center for lime rock processing and shipbuilding. The best way to view the lighthouse is via boat tour, but you can also see it from Rockport Marine.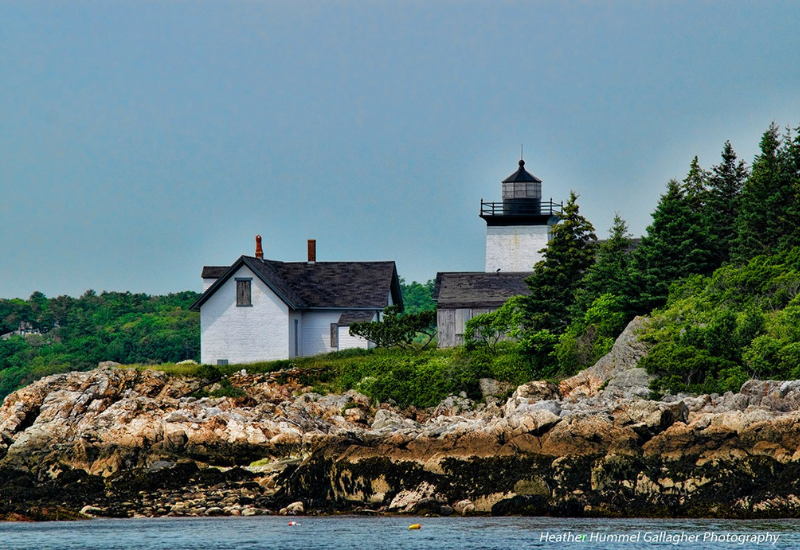 Goose Rocks Lighthouse
A boat ride east of Rockport in Penobscot Bay, Goose Rocks Lighthouse is one of the more popular Maine lighthouses that you can visit. It was put into service during a time when Vinalhaven was a major site for granite quarries. Although the lighthouse is closed to the public, the caretaker takes some people for an up-close look via speedboat. Visitors say that you have to climb a ladder to get onto the white tower.
Best Lighthouses to Tour Camden Maine
As a slightly bigger town compared to Rockport, Camden has a bustling harbor. Ferries and boat tours are popular for residents and visitors alike because they get to see a variety of marine life. When you visit lighthouses near Camden Maine, you become immersed in other nature as well.
Curtis Island Light
The Camden Maine lighthouse that you can see from the mainland is Curtis Island Light. It's viewable from the Curtis Lighthouse Overlook, which you can walk to from the downtown area. When you visit the island, you get to enjoy the town park. The island also has walking paths and beautiful views of Camden Harbor, Penobscot Bay and the hills behind the town. Sometimes, the caretaker is available to share the island and lighthouse's history.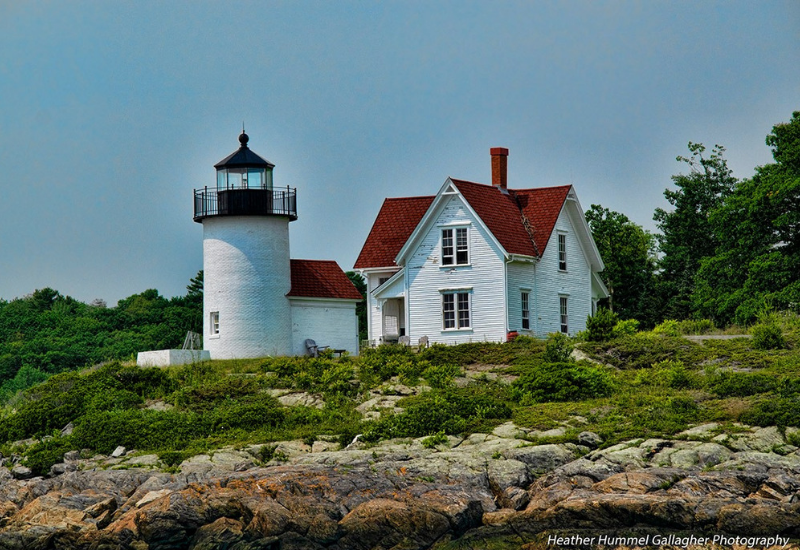 Fort Point Lighthouse
Located in Fort Point State Park, this is one of the best lighthouses in Maine. You get more than just seeing the Fort Point Lighthouse and its grounds. In this uncrowded park, there are picnic tables with grills, a dock, a small rocky beach and the remains of Fort Pownall from the 18th century. You can read historical information about the area too.
More of the Best Lighthouses to Tour in MidCoast Maine
When you plan to visit the MidCoast region, there are many other Maine lighthouses near Rockland, Rockport, and Camden that you can tour. These towers are just as important to marine safety as they are to regional tourism.
Two Bush Island Lighthouse
Different from the other best lighthouses in Maine, Two Bush Island Lighthouse is part of the wildlife refuge. Best seen by boat or plane, this square tower has an interesting history. It was established in 1897 with a keeper's house. In 1970, the U.S. Army allowed the Green Berets to destroy the keeper's house during a demolition exercise. By 2000, the lighthouse started running on solar power, and it's still active.
Whitehead Light
Nearby, Whitehead Light is viewable by boat and is only open to visitors upon making special arrangements. In 1803, Thomas Jefferson signed the authorization to construct the stone tower and a small dwelling. Positioned at the southwestern entrance of Penobscot Bay, the lighthouse is still an active beacon for mariners. Another thing that's special about this lighthouse is that the Maine Lights Program offers adult enrichment programs inside.
Tenants Harbor Lighthouse
During your Maine lighthouses tour, make sure that you sail by Tenants Harbor Lighthouse. You can even see the tower from the mainland at Tenants Harbor public landing. Also called Southern Island Light, it stands at the southern mouth of Tenants Harbor and west side of Two Bush Channel. The tower was painted by Andrew Wyeth, who once owned the tower. Now, his son and artist Jamie follows in his footsteps.
Marshall Point Lighthouse
As an active aid to the U.S. Coast Guard, Marshall Point Lighthouse stands on a rocky point near Port Clyde fishing village. The grounds are highlighted by gardens, and the keeper's house has been turned into the Marshall Point Lighthouse Museum, which is open seasonally. Visitors note that the area is peaceful with picnic tables, and the museum is very informative about the local history. Many people go to see the lighthouse because it was featured in 1994 film "Forrest Gump."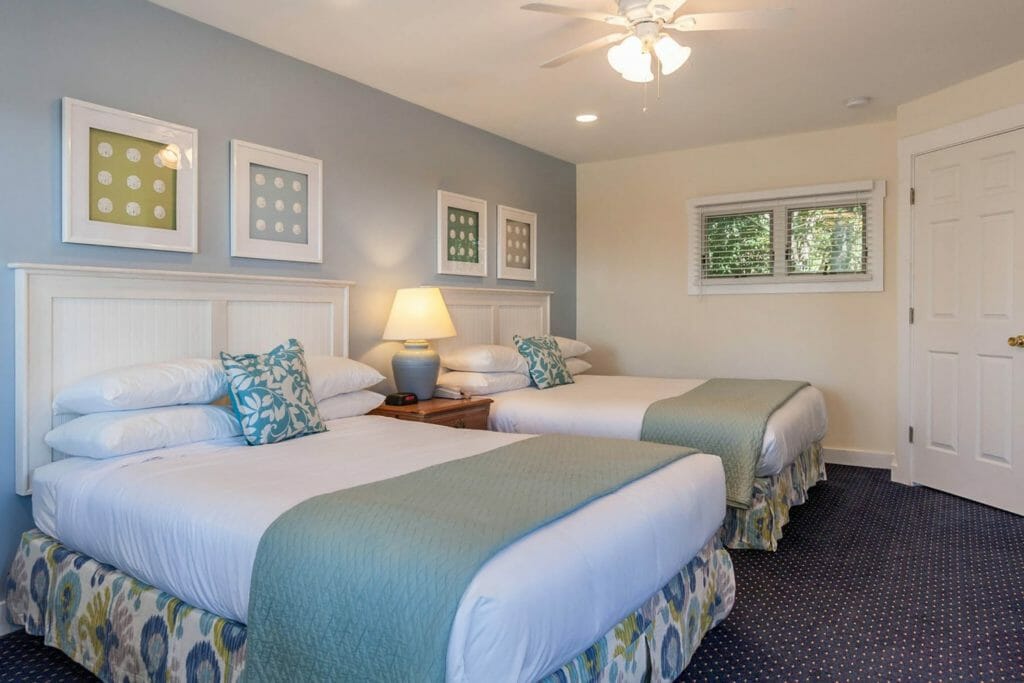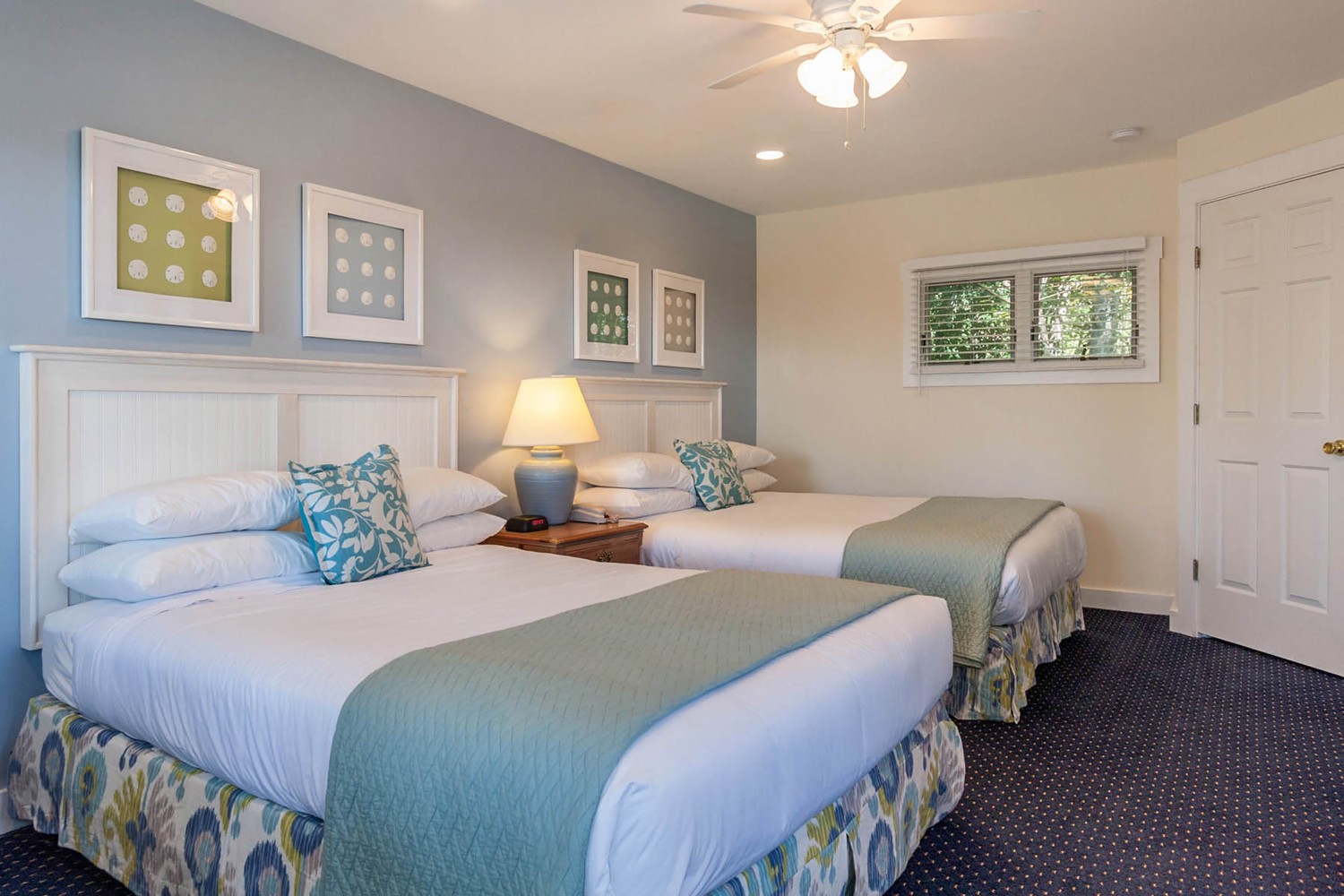 Where to Stay While Touring the Best Lighthouses in Maine
As you tour the best Rockport, Camden and Rockland Maine lighthouses, you need a place to rest. Glen Cove Inn & Suites is the best hotel near Maine lighthouses and is located in a convenient, central village between Rockport and Rockland. Our MidCoast inn offers comfortable rooms and suites for every occasion. As our guest, you'll have access to a beautiful walking trail with fitness stations and ocean views, too.
Are you bringing your dog along on your lighthouse tour in Maine? We offer pet-friendly accommodations, as does our sister property in Camden.
Get our complete vacation guide to Mid-Coast Maine. Many of the best places throughout Camden, Rockland, and Rockport.
Request the Vacation Guide