If you're looking for a picturesque, seaside town in mid coast Maine, Rockport is where it's at. You'll experience a beautiful and quiet harbor with schooners and fishing boats. You'll love dining at restaurants teeming with fresh seafood straight from the Atlantic Ocean. You'll enjoy finding local artisans, craftsmen, and the opportunity to support the local Maine artisan community. You'll love being able to hike or walk on the many trails and paths available. 
When a trip to mid coast Maine is on the horizon, you want to know the must-see things to do in Rockport, Maine. We love seeing people enjoy our hometown and artists haven of Rockport, Maine.
Some of the best things to do in Rockport Maine near the coast
Amazing Restaurants in Rockport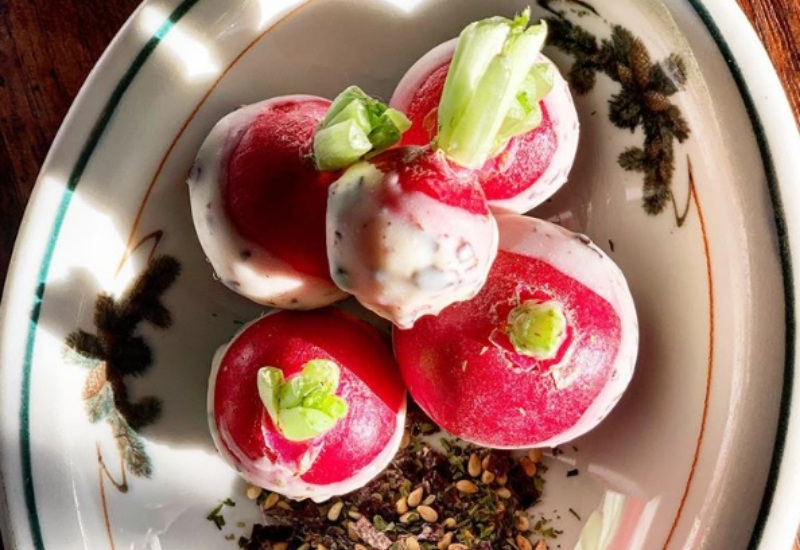 Nina June
Walking into Nina June, you may think you've landed on the Mediterranean Coast instead of the Maine coast. Style, leisure, and flavor are all inspired by the Mediterranean, where the menu changes daily, but is always full of fresh ingredients, seafood, and great flavor combinations. You can even take a class with the amazing Chef Sarah!
Flatbread Company
At Flatbread Company, all flat-breads are homemade and use organic ingredients whenever. Then they are fired in a brick oven. What's not to love about that? A recent reviewer on Google had this to say about Flatbread Company: "Building was unique and made the atmosphere special. Food was quite good for what it was and they had some local beers on draft. Server was attentive and pretty friendly. Overall positive experience."
Offshore
If you're looking for something for everyone in your group, you'll love Offshore. Burgers, seafood, and home-style meals make a perfect mix for any group. Plus there's outdoor seating or indoor seating in the cozy atmosphere. Located right off of Highway 1, it's the perfect stop-off as you explore mid-coast Maine.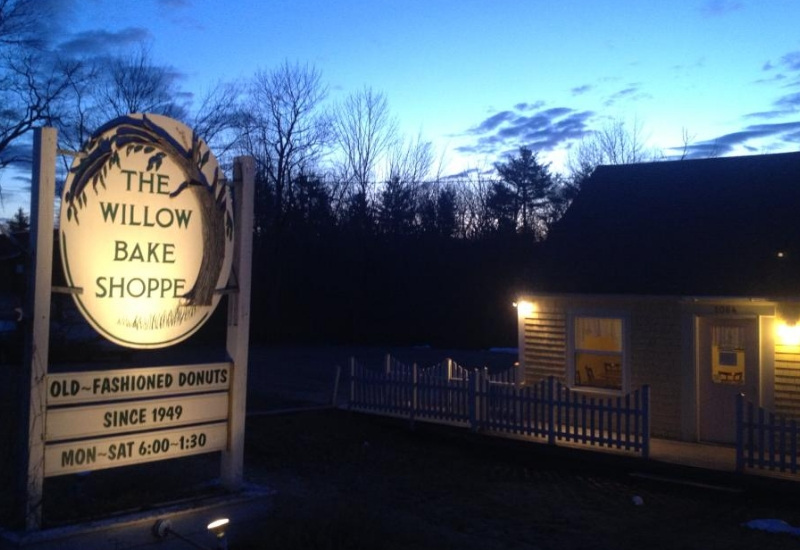 Willow Bake Shoppe
Is there a more perfect food than a donut? At Willow Bake Shoppe you'll find the most beloved local donut. As one reviewer said: "Stopped here on our drive down Maine's coast – what great donuts! So happy to enjoy the last batch of blueberry donuts!"
Get our complete vacation guide to Mid-Coast Maine. Many of the best places throughout Camden, Rockland, and Rockport.
18 Central
Looking for an oyster bar with locally sourced dishes? 18 Central is the place you want to be. You'll love the Roasted Mussels, Broiled Oysters, and the Country Pate. Reservations can be made by phone or email, and up to a month in advance of your dinner plans. 
Great Outdoor Activities in Rockport Maine
Beech Hill Preserve
The Beech Hill Preserve is a conservation area in Rockport, Maine. In the conservation area, you'll find 295 acres, including Beech Hill, which is one of the few bare-topped hills in the area, a commercial blueberry operation, forests in the lower slopes, and Norwegian-style sod-roof home from 1913. You'll find 2 miles of walking trails which are rated Easy and Moderate. 
Walker Park
Walker Park is an excellent small, saltwater area – perfect for wading in the water, searching for shells or small water creatures – with picnic areas, fire pits, and a playground. This park is hugely popular with locals and we know visitors will love it, too!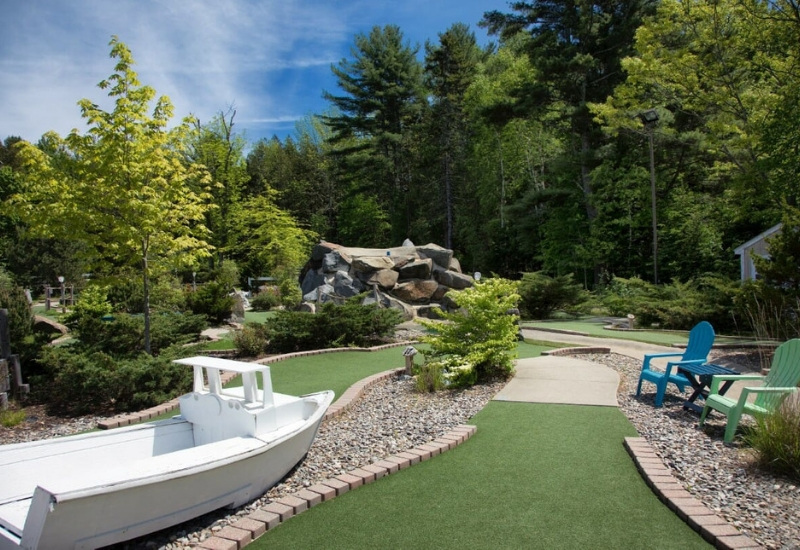 Golfer's Crossing Mini Golf
If you prefer plastic greens, you'll love Golfer's Crossing Mini Golf. You'll enjoy a little friendly competition with this crowd favorite, which is a great game for all ages and all skill levels. A reviewer had this to say about their experience: "Cool place … course was nice and a little challenging but not ridiculously hard so it's not even fun !!!"
Glen Cove Beach
Just off of scenic Highway 1, which traverses the beautiful state of Maine, you'll find the Glen Cove Rest Area which has access to the Glen Cove Beach. Saltwater swimming and the perfect place to explore mudflats at low tide, Glen Cove Beach is definitely more than meets the eye. 
Samoset Resort 
If you're looking for a great spot to hit the links, look no further than Samoset Resort. Samoset is par 71 golf course, with 14 of the holes offering ocean views. When scheduling your tee time, you can specify 9 or 18 holes. Maine's summer weather is picture-perfect for golfing.
More Great Things to Do in Rockport, Maine
Ralston Gallery
The Ralston Gallery houses the photography of Peter Ralston who is an unpretentious storyteller, poking around the nooks and crannies of Maine with his camera, sharing the beauty but more tellingly – the character of the communities he explores. You can also order specific prints to enjoy in your own home. 
Bonnie's Place
Bonnie's Place is home to the work of over 90 different artists and artisans. Everything is made in Maine, so every purchase supports the community of Maine artists, as well as the local Rockport art community. New artisans are being added all the time and exploring all of the different types of goods houses in one place is an adventure all by itself. 
Camden International Film Festival
Film festivals are gaining popularity all over the country, and the Camden International Film Festival is no exception. This film festival is specifically designed to highlight the best non-fiction storytellers from around the world. This festival has been growing each year since its 2005 inauguration. At the Camden International Film Festival, you can view individual screenings or grab an all-access pass to view every story on the silver screen. 
Rockport Opera House
Rockport Opera House has been operational since 1891 and is now owned by the town of Rockport, bringing great entertainment to the stage. There are shows and events that happen annually, as well as the various guests throughout the year. But that's not all to see at the Rockport Opera House. The architecture is so beautiful, you'll have a hard time keeping your eyes on the show you came to see!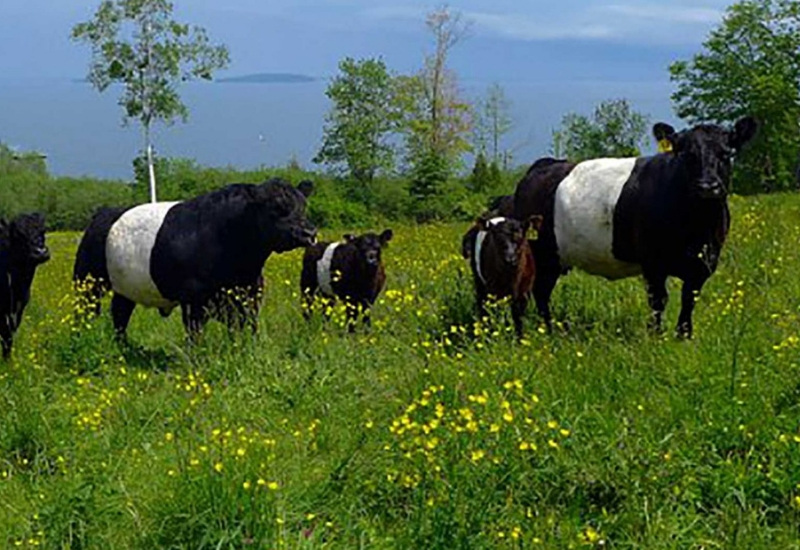 Aldemere Farms
If you love to visit farms, you won't want to miss Aldemere Farms, home to the Belted Galloway cows. People love how these unique cows look like Oreo cookies. You can visit the cows, take a class, and get some delicious meat (don't worry, it doesn't taste like Oreos). 
Andre the Seal Statue
Andre the Seal was the Honorary Harbor Master for 20 years, when, after being released from his winter stay at the New England Aquarium in Boston, he would spend his summers in the Rockport Harbor. He unveiled his own commemorative statue at the Rockport Harbor before dying in 1985. A movie was later made based on Andre and his influence on the Maine community. 
Festivals in Rockport
When you exploring the area, you'll love being a part of all of the amazing festivals in the area. Year-round, the midcoast Mainers know how to celebrate their heritage and their culture with festivals showcasing the seafood, art, sailing history, and so much more. You can check out the can't-miss festivals in the Rockport area.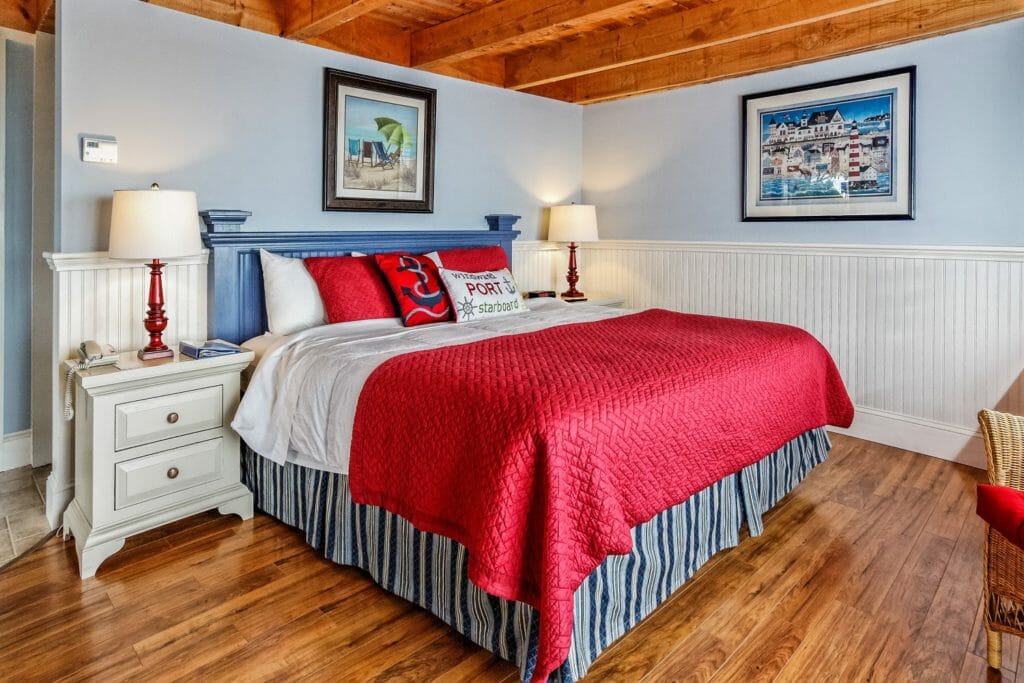 The Rockport Maine Hotel & Bed and Breakfast
Now that you've decided that you need to explore our slice of midcoast Maine, you'll need a place to stay. The best hotel in Rockport, Maine is the Glen Cove Inn and Suites. This inn is a traditional motorist-style is located directly on Highway 1. It's a perfect mix of affordability and amenities – amenities like a better-than-continental breakfast, an outdoor pool, and amazingly comfortable rooms, perfect for a romantic getaway or family vacation.
If you'll be in Rockport Maine during the off-season, be sure to check out our sister property – open year round!
We invite you to take a look around and start planning your trip to midcoast Maine.
Get our complete vacation guide to Mid-Coast Maine. Many of the best places throughout Camden, Rockland, and Rockport.