Camden, Maine is one of the most beautiful areas in the state to visit. This is why we believe that when you're taking a vacation to beautiful midcoast Maine, you should see all there is to see. Whether you're visiting Camden as part of a romantic getaway, a family trip, or a work trip, it truly has something for everyone. However, if you're unfamiliar with the area, you want to know the best things to do in Camden to get your planning and site seeing off to a roaring start.
To help you plan your next trip to the area, we've compiled a list of some of the activities in Camden Maine. Whether it's your first time or your 21st time, you'll want to make sure to visit these spots while in the area.
Some of the best things to do in Camden Maine on the Coast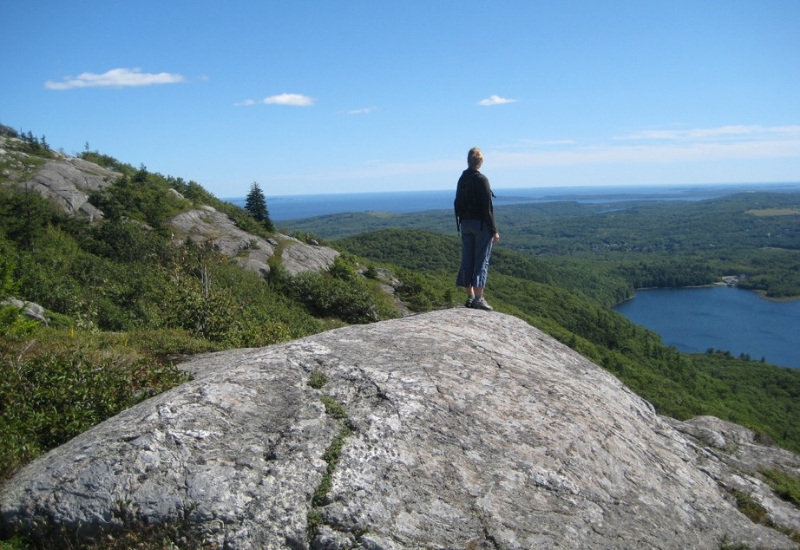 Best Hiking Trails in Camden, Maine
Some of the best attractions in Camden, Maine are the various hiking trails in the surrounding area. This is because Maine is one of the most beautiful states in the entire country, having an immense amount of nature and wildlife throughout.
The Old Carriage Road Trail is a 2.4-mile out and back trail with an Easy rating which starts in Camden Hills State Park and goes to Mount Battie. The trail is used for hiking, trail running, and nature trips. Dogs are permitted while on a leash. It is a moderately trafficked trail and most often used from April to September.
The Georges Highland Path is a 50-mile network of low impact footpaths. This unique trail system is reliant on private landowners who graciously allow trails to pass on their property. The goal is to provide an opportunity for visitors to forge a closer relationship with the great outdoors.
The Mount Battie Trail is a 1.1-mile out and back trail that is rated at a moderate level. You'll enjoy beautiful wildflowers and is perfect for both nature trips and bird watching.
The Tablelands Trail is a 3.8-mile out and back trail rated at a moderate level. This hike is absolutely worth it for the views – coastal views throughout the hikes and the view from the top – this hike is a must-do.
The Maiden Cliff Trail is a 1.7-mile moderate loop which will take you up to an 800′ elevation providing views of exposed cliffs but also of Lake Megunticook. While some areas are steep, the views on this trail make it completely worth it.
Not only are these all great trails, but they can easily fill up a day of activities! Starting the morning at one of these places and then heading back in the afternoon can be a great way to engage yourself, see some beautiful views, and also get some exercise in!
Get our complete vacation guide to Mid-Coast Maine. Many of the best places throughout Camden, Rockland, and Rockport.
Exploring Camden Hills State Park
Hiking can be wonderful, but sometimes you just want to relax and immerse yourself in nature without having to walk a lot to get there. Besides, if you're somebody who also might not be able to hike a lot due to physical limitations, you definitely want to get in on the fun, right? The Camden Hills State Park is a great option for those looking to go directly into a natural habitat.
There are many driving routes available in Camden Hills State Park – you are even able to reach the peak and enjoy the expansive views all around you. You can find the best info on Camden Hills State Park by clicking here to see trail maps, winter activities, passes and fees, hunting and fishing, and more.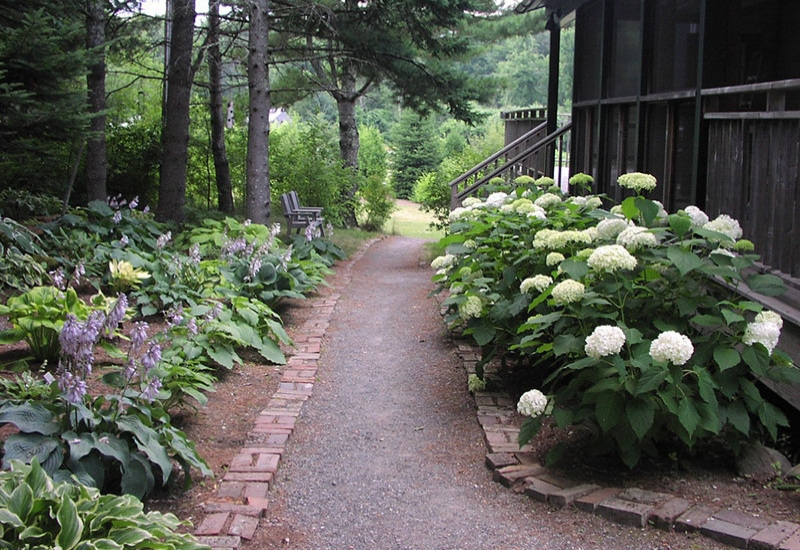 Favorite Outdoor Activities in Camden
If you've already done the recommended hiking trails and still have a hunger for more outdoor adventures, there are thankfully many great outdoor activity options within the Camden, Maine area that you can choose from.
The Merryspring Nature Center is a great place to go to see more of the area! There is an arboretum, trails, and the birding and wildlife watching are out of this world. And you'll definitely want to check out the beautiful Vernal Pool.
Visit the Megunticook Falls where you can enjoy picturesque falls on the Megunticook River – a 3.5-mile waterway running from Megenticook Lake to Penobscot Bay.
If you're interested in taking a dip, you have to make a trip to Megunticook Lake. Not only is this a great place to swim, but the panoramic views are excellent and boast an impressive amount of beauty. This freshwater swim may be a little on the chilly side, so be sure to choose a sunny day.
Getting out on the water is the perfect way to experience amazing and unique mid-coast Maine. A great way to do this is by schooner rentals in Camden, Maine or another chartered boat. There are so many options available from 2-hour, to half-day, to whole-day excursions, for small or large groups, with or without a meal… there is truly something for everyone out on the water.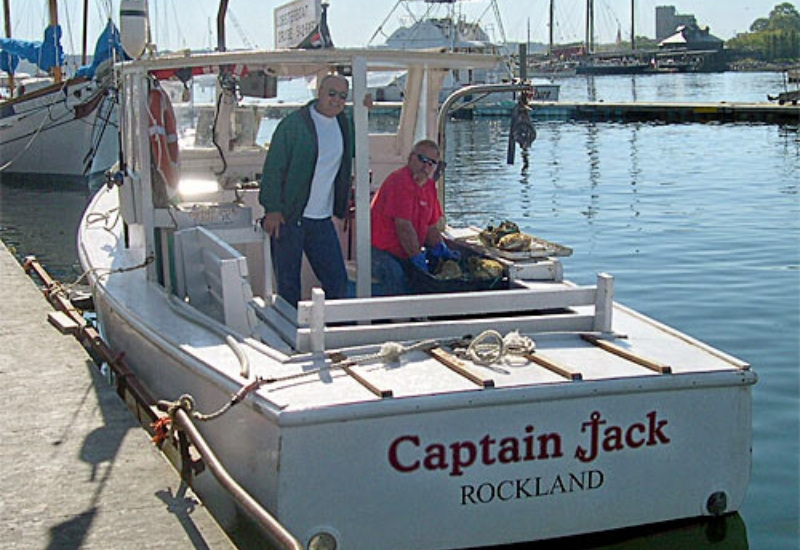 There are also great islands to explore like the Island of North Haven. This island is one of only 14 year-round islands in Maine that is unbridged. So hop on a ferry and explore this tight-knit community.
Take in the view at Penobscot Bay. Not only will you get great views of the Gulf of Maine, but there are so many lovely places along the shore to sit and people watch, shop, or get a delicious bite to eat. Plus the views are jaw-dropping and you'll love relaxing as you watch the water roll in and out and watch the boats, too.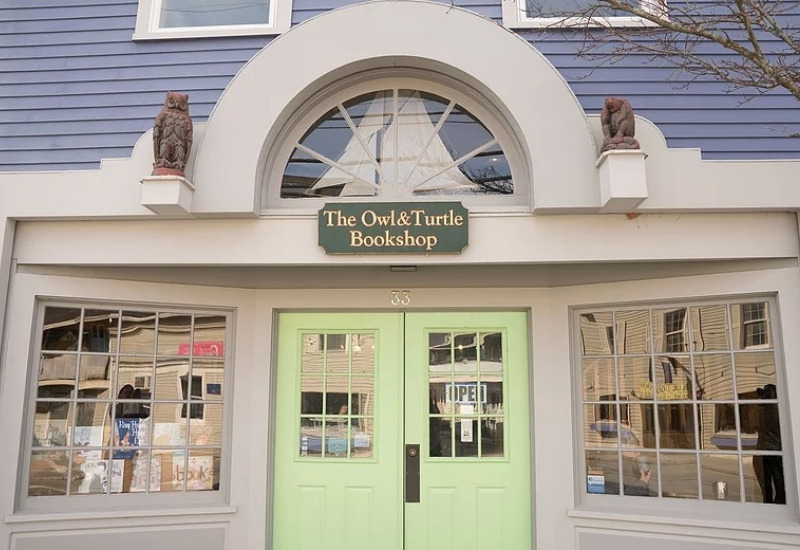 Take a Break at Camden's amazing coffee houses
Finding the right place to relax during a midday adventure isn't always the easiest. Especially when you just need a place to sit down and have a coffee, it's important to go somewhere that's friendly, quaint, and definitely has good coffee.
The Owl & Turtle Bookshop Cafe serves up some seriously good coffee and pastries. And, since it's also a bookstore, you can enjoy your coffee break while checking out some new releases or classics.
Zoot Coffee opened its doors with the goal of providing Camden, Maine with exceptional coffee and espresso. Not only is the coffee delicious, but the baked goods are out of this world and can be enjoyed by all – even those with dietary restrictions.
Bagel Cafe serves up amazing coffee and – you guessed it – bagels! Bagels with spreads, bagel sandwiches, and anything else you can put on a bagel awaits you at Bagel Cafe.
Or perhaps you'd like a bigger meal at one of the 13 Best Rockland Maine Restaurants.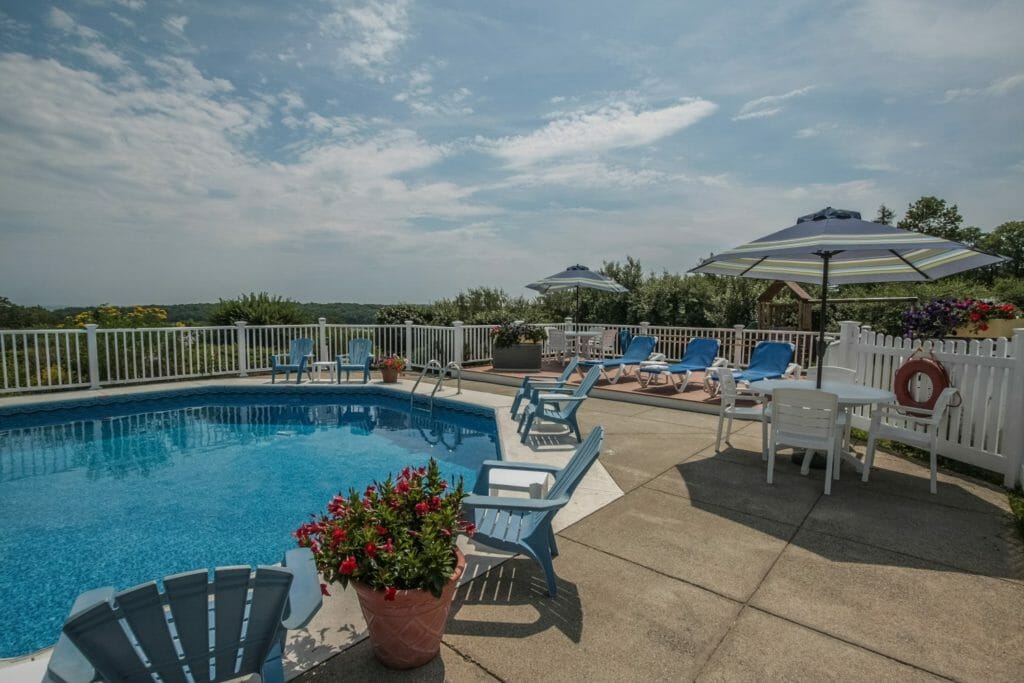 Glen Cove Inn & Suites – A Camden Maine Bed and Breakfast
Whether you are passing through for only a night or two or you're settling in for a longer family vacation or romantic getaway, we know you'll love beautiful Camden, Maine and exploring the best that mid-coast Maine has to offer.
While you're in town, we'd love for you to stay with us at Glen Cove Inn and Suites. Our guests find that our bed and breakfast is the perfect mix of amenities with affordability. You'll love the better-than-continental breakfast each morning, served on a covered veranda, while you smell the fresh sea air. The outdoor pool is open seasonally. And Glen Cove is pet-friendly, so even your four-legged family member can have a relaxing vacation.
Coming during the off-season? Stay at our sister property and enjoy their country-style buffet breakfast buffet and heated indoor pool!
Start planning your family vacation or romantic getaway now. Check out our rooms and take a look around the inn.
Get our complete vacation guide to Mid-Coast Maine. Many of the best places throughout Camden, Rockland, and Rockport.