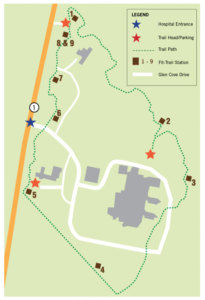 PenBay Medical Center, a staple in the Rockport/Camden/Rockland community, has recently complete a 1.5 mile walking and fitness loop. Since the hospital is our neighbor, this offers our guests amazingly easy access to this beautiful walking trail with ocean views and fitness stations. Enjoy a walk, run, or outing with your pet and experience the beautiful views.
Download Trail Map and Guidelines >>
Live Walking Trail Map
Find more information on Maine By Foot and on PenBay Medical Center.
Photos
A couple great photos of people enjoying the walking trail in all seasons even with their furry friends.
View this post on Instagram
View this post on Instagram
View this post on Instagram