If any place in the country knows delicious fare, it's MidCoast Maine. In fact, the region holds some of the most prestigious food-related events and festivals. Whether you want fresh seafood on the water, burgers at a diner or a French-inspired meal at a Victorian inn, the options are endless. In particular, the best Camden Maine restaurants offer some of the biggest variety with fresh ingredients.
Best Restaurants in Camden Maine for Fresh Seafood
Sitting on the rocky Maine coastline, Camden is a historic fishing town with a bustling harbor. Because of that, plenty of restaurants serve fresh seafood. However, Hoxbill and Sea Dog Brewing Co. are two places that stick out.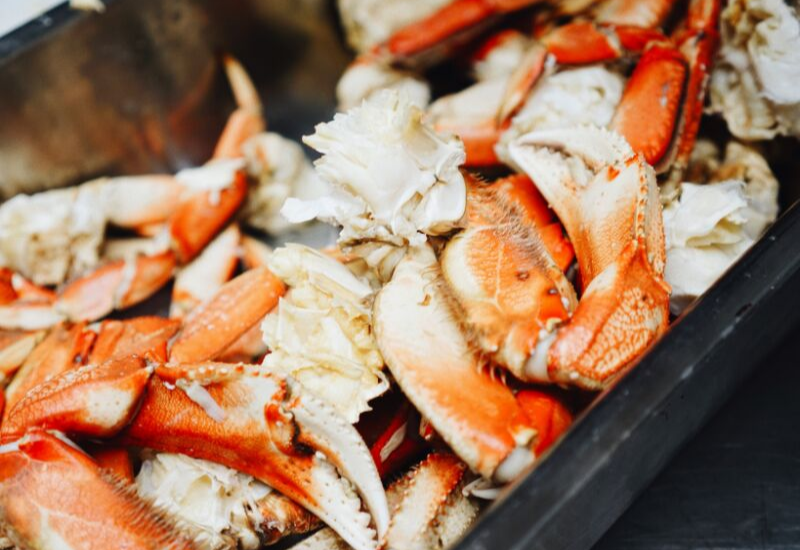 When you want wood-fired flavors, Hoxbill is the place to go. It's a local favorite for wood-fired lobster and one of the best seafood restaurants in Camden that uses fresh ingredients. The restaurant changes its menu every day based on locally available ingredients. Since all of the dishes are prepared fresh, Hoxbill can make some of them vegetarian and gluten-free. While the dining room can host large groups, many customers rave about the harbor view from the restaurant's outdoor deck.
With its own beers on tap, Sea Dog Brewing Co. offers fresh seafood in a pub environment. Although the brewpub is based out of Bangor on the Penobscot River, Camden was its original home in 1993. Continuing to serve town locals and visitors alike, it offers a range of seafood, burgers, soups and chowders, chicken dishes and pub-style sandwiches. The menu even has gluten-free, vegan and vegetarian options.
Get our complete vacation guide to Mid-Coast Maine. Many of the best places throughout Camden, Rockland, and Rockport.
Request the Vacation Guide
Best Camden Maine Restaurants for Casual Dining
Several Camden restaurants deliver on casual dining, but The Jack takes casual to a whole new level. As a gastropub, it's popular for serving quality food, wine, and beer. During the warm summer, you can get a homemade slushy. On any day, though, you can enjoy a wide range of fares, such as popcorn chicken, skewers, pizza, tacos, sliders, nachos, corn dogs and onion rings.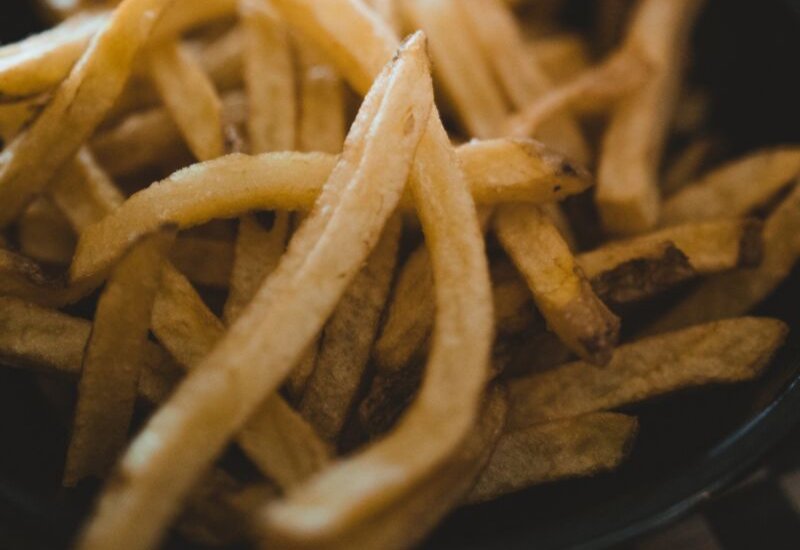 For dessert, The Jack has fried dough, fried ice cream, and churros. The menu even has vegetarian and gluten-free dishes. While you eat, you can enjoy a round of corn hole or boccie, an Italian lawn-bowling game with a narrow, short green.
For the best Chinese dining experience in MidCoast Maine, there's nowhere better than Camden Island Restaurant. Customers gush about its generous and flavorful portions, cleanliness, and friendly service. Although this restaurant is casual, the dining room decor creates an upscale atmosphere.
Best Shacks and Diners in Camden for a Quick Bite
When you're exploring Camden, you might not be in the mood for sit-down dining options. Instead, you can stop by one of the several shacks around town. If your furry friend is exploring with you, many of these are pet-friendly restaurants with outdoor seating.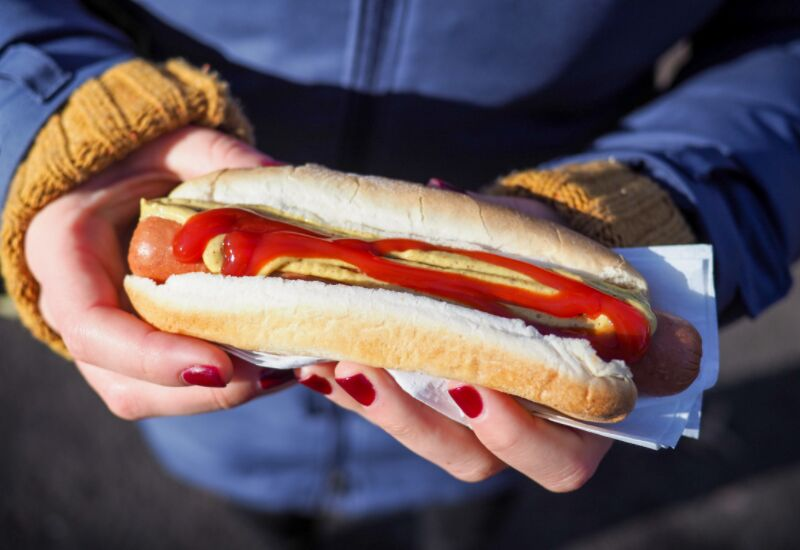 Harbor Dogs is a takeout joint with outdoor seating and has been serving fish tacos and hot dogs at the Camden public landing for more than 50 years. Serving lunch and dinner, the stand has specialty dogs, burgers, sandwiches, and fresh seafood on the menu too. If you have dietary restrictions, the staff can make your tacos vegetarian and gluten-free.
Another takeout option with outdoor seating is The Smoothie Shack, which makes fresh smoothies just how you like them. However, there are more than smoothies at this shack. It also has fresh pulled pork, chicken avocado, chicken teriyaki, and chicken caesar wraps. Fish tacos and salads are even on the menu. The staff welcomes special requests and offers vegan and vegetarian lunch and drinks.
In Reny's Plaza on Route 1 just south of the Camden town center, Scott's Place serves a variety of lunch dishes. This takeout joint has been serving hot and cold sandwiches to locals and visitors since 1974. Its large menu features lobster rolls, cheeseburgers, hot dogs, wraps, onion rings, fries and much more. If you know that you're heading there, you can call ahead and pick up your order or enjoy it on a nearby picnic table.
When you need to rest a bit from exploring and want a diner vibe, Marriner's Restaurant serves breakfast, lunch, and brunch. With gluten-free and vegetarian options, this diner's menu features seafood with generous lobster portions, delicious clam chowder, and grilled dishes. Since it's located on the waterfront, Marriner's deck overlooks the waterfalls for a relaxing dining experience.
Best Restaurants for Fine Dining in Camden
Whether you're a local or a visitor in Camden, nothing says special occasion like fine dining. Foodies really enjoy Franny's Bistro, which makes tasting menu items a treat. It has upscale but inviting decor, a warm and open dining room, and friendly service. The menu features a range of starters, main dishes, and desserts, all of which change with the seasons and weather. Everyone can find something satisfying at this restaurant because there are even vegetarian and gluten-free meals.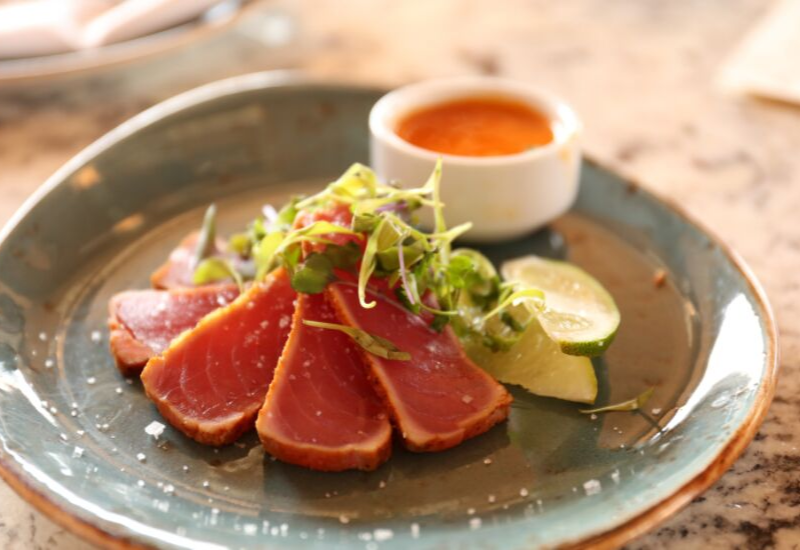 You wouldn't expect fine dining at a craft brewery, but that's exactly what you get at Kurafuto. With three floors, this Japanese and Asian fusion restaurant puts its own spin on izakaya, which is traditionally a Japanese pub. The menu features small plates, noodle bowls and mochi (Japanese ice cream) for dessert. Sake and whiskey are available too, bringing out the izakaya style.
Best Restaurants in Camden Maine for Coffee, Baked Goods, and Ice Cream
After a long day of touring the town, you can take a break at one of Camden's amazing coffee houses. For example, Owl & Turtle Bookshop is a great place for coffee even if you aren't interested in getting a book. This friendly spot has a cozy cafe with locally-roasted beans and treats from local bakeries.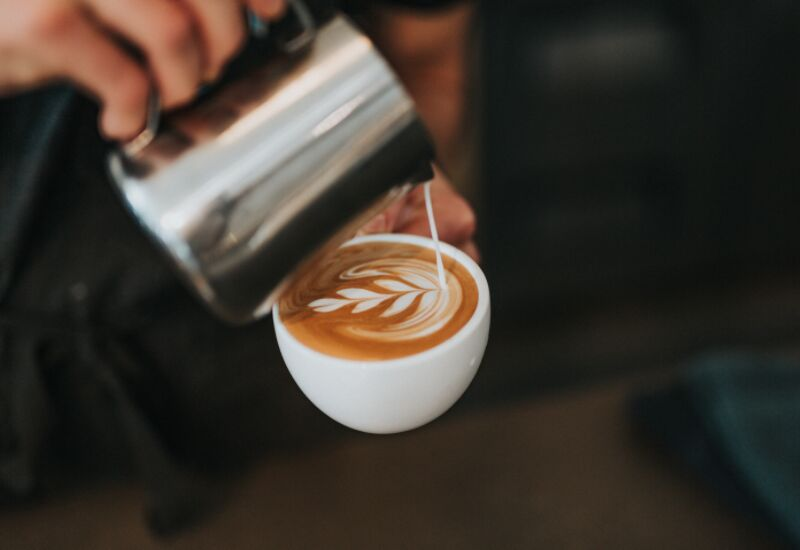 However, there are many homemade bakeries and ice cream shops too. At Bagel Cafe, you can get more than freshly boiled and baked bagels every day. Its breakfast and lunch options include sandwiches, oatmeal, soups, and salads. There are plenty of spreads for your bagel too. If you need a gluten-free option, the cafe prepares Udi's bagels.
For a cool dessert in the middle of the day or after dinner, you can stop by Camden Cone, which has been serving quality ice cream for more than 25 years. Featuring Round Top Ice Cream, this shop has a large variety and huge portions. You can enjoy your sweet treat while touring the harbor across the street.
Best Place to Stay Near Top Restaurants in Camden
After a long day of enjoying the best Camden Maine restaurants and sites, you need a place to rest. Glen Cove Inn & Suites has guest rooms, suites, and seasonal cottages for family vacations, romantic getaways, and business trips. We even serve a more-than-continental breakfast with freshly baked goods, yogurt parfaits, waffles, cereals, hard-boiled eggs and a selection of coffees, teas, and juices.
Get our complete vacation guide to Mid-Coast Maine. Many of the best places throughout Camden, Rockland, and Rockport.
Request the Vacation Guide