Numerous restaurants in Rockland, Maine, offer delicious meals. From burgers and hot dogs to lobster and steak dishes, there's something to please every palate. However, no restaurant delivers the fine-dining experience that you get at Primo Restaurant in Rockland Maine. Learn more about this high-end restaurant and what to expect from your meal.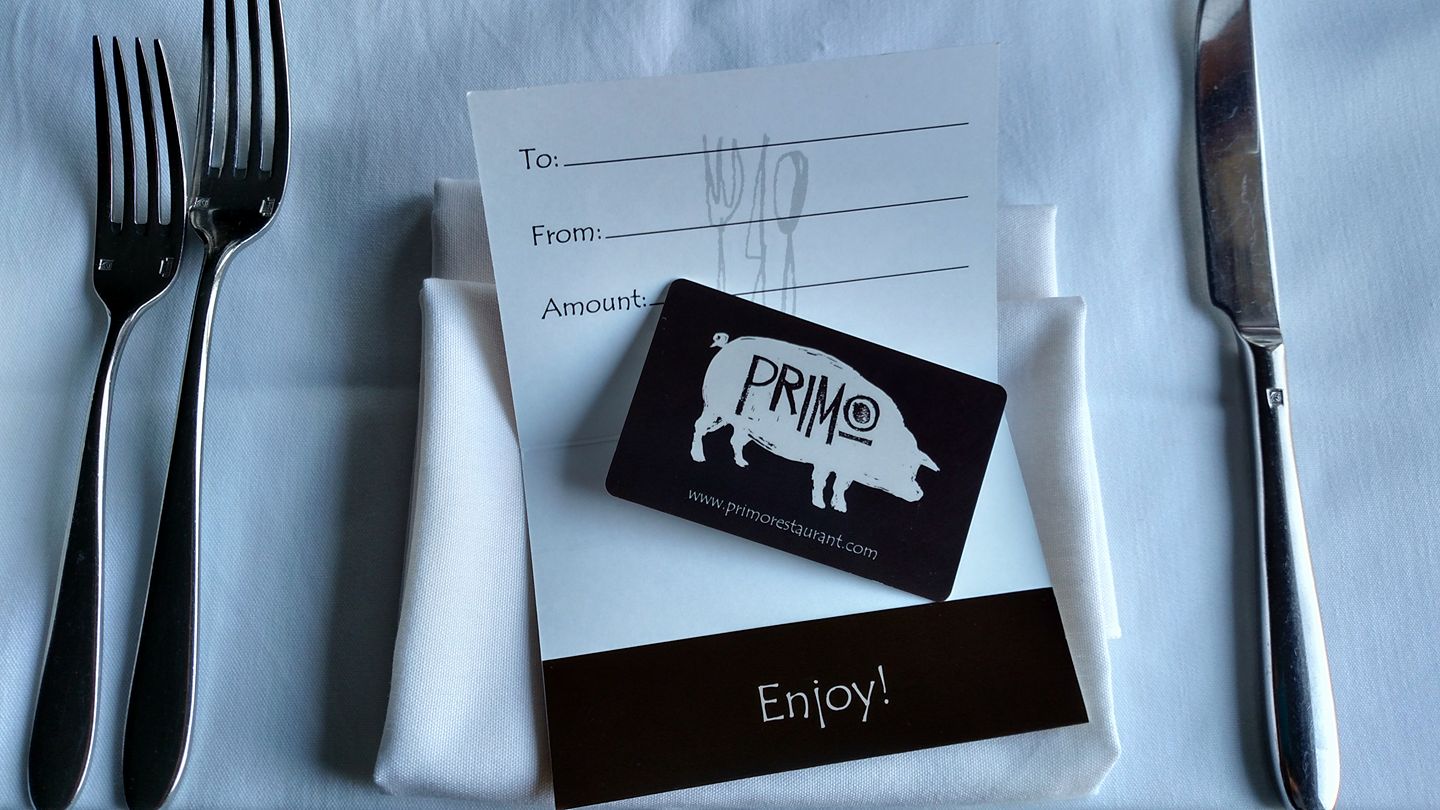 An Overview of Primo Restaurant in Rockland Maine
Established in 2000, Primo has matured into a "full circle kitchen" and "farm to table experience." It started out with just one chef, two cooks, a 1-acre vegetable garden, and a greenhouse. Since then, it has expanded to 4.5 acres with a 60-person staff, two greenhouses, 3 acres of fruit and vegetable gardens, and a working farm with chickens, ducks, and pigs.
With a sustainable ecosystem, the Primo Rockland kitchen doesn't waste anything. The leftovers from cooking either feed the chickens and pigs or are used as fuel for the wood-burning oven. The gardens grow a rotation of fruits and vegetables in order to maintain healthy soil. Because of that, the garden and farm determine the ever-changing, seasonal menu.
During peak season, about 80% of the kitchen ingredients come from the Primo property in Rockland, Maine. The rest of the ingredients come from other local, sustainable farms in Rockland and the surrounding community. In fact, Melissa Kelly, chef, is particularly proud to support neighboring farms.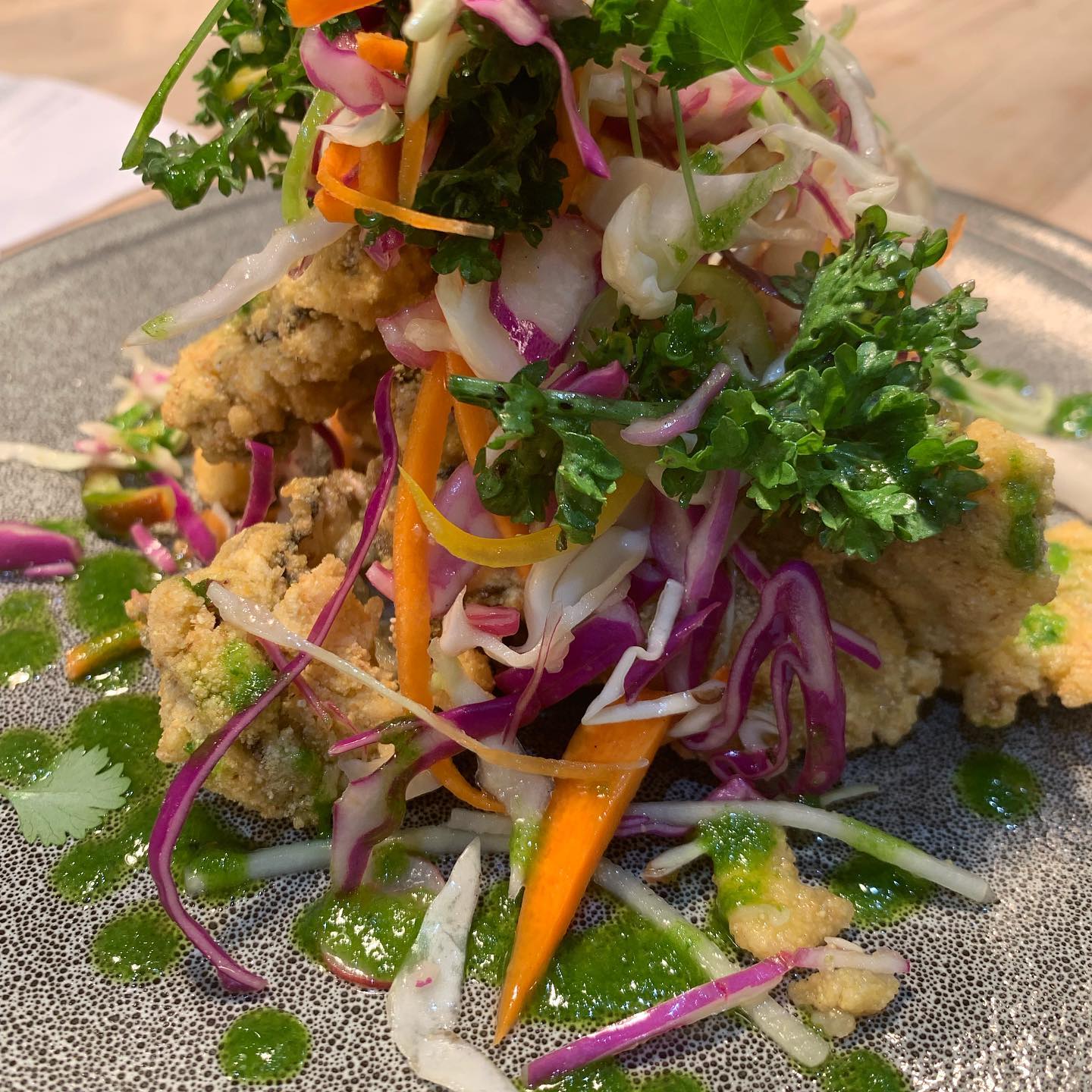 Get our complete vacation guide to Mid-Coast Maine. Many of the best places throughout Camden, Rockland, and Rockport.
Request the Vacation Guide
James Beard Award-Winning Chef Melissa Kelly
As the proprietor and executive chef at Primo Rockland Maine, Kelly grew up on Long Island. She first learned to cook from her Italian grandmother, and she still accents her dishes with Mediterranean flavor. In 1988, she graduated from The Culinary Institute of America. Afterward, she trained at top restaurants across the country, throughout which she developed a simple, seasonal and fresh style.
Kelly's culinary abilities have been widely recognized. Food & Wine Magazine named her one of the upcoming new chefs of the 1990s. Her talents have also been acknowledged in The New York Times, Bon Appétit, The Boston Globe, Town and Country, Nation's Restaurant News, and Travel and Leisure. In 1999 and 2013, she was honored with the James Beard Foundation Award, making her the first chef to win twice. In 2002, Women Chefs and Restaurateurs honored her with the Golden Whisk Award.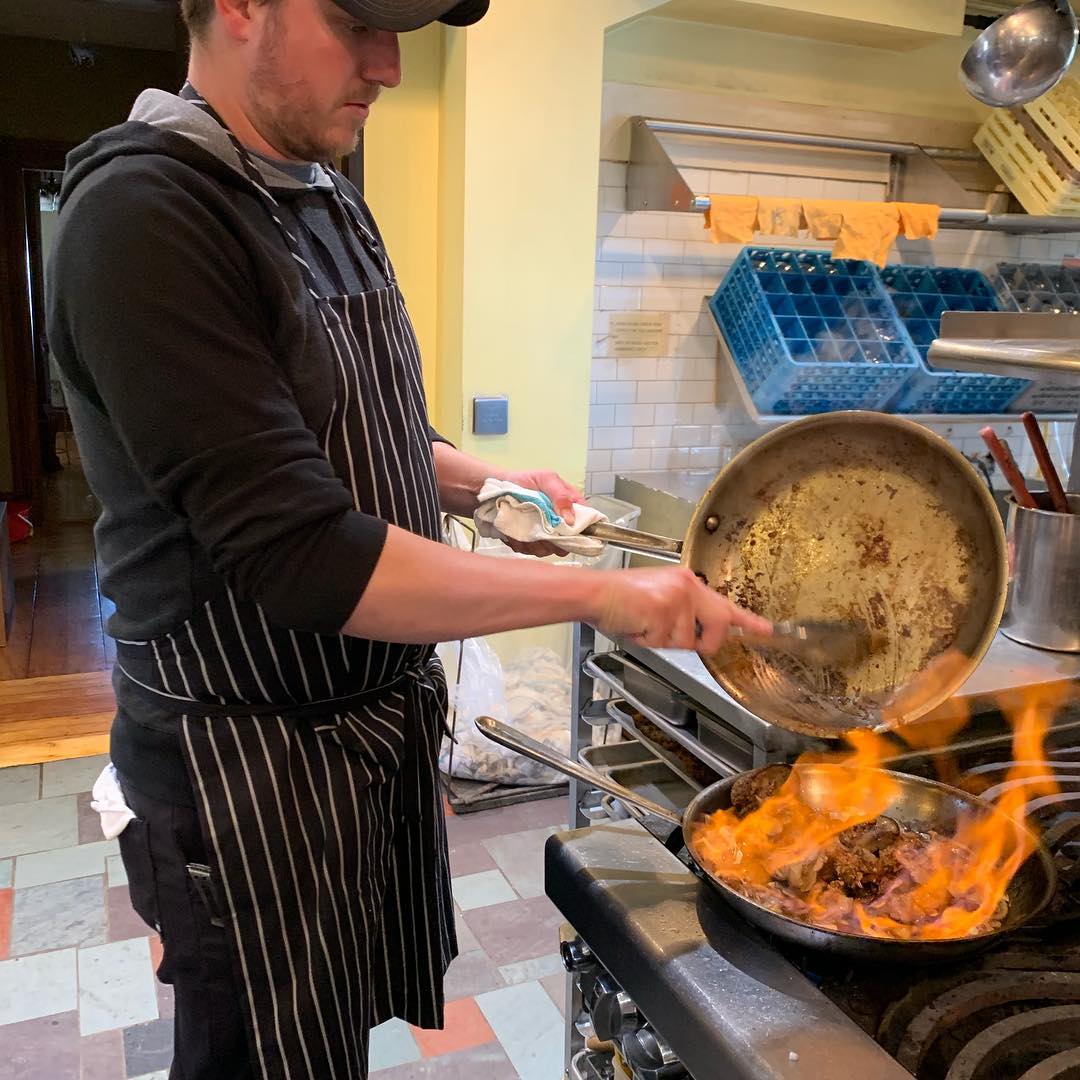 The "Farm to Table" Difference
Although many of the restaurants in Rockland, Maine use local and fresh ingredients, Primo takes the meaning of fresh to a whole new level. Kelly and her team don't use chemicals or pesticides on the produce, and the livestock are raised on a pasture that allows them to roam freely.
These farming techniques preserve the environment and foster healthy living within the community. As a result, the meat, produce and other ingredients have the utmost nutrition and flavor. Also, no other restaurants in the area allow you to dine on food that was farmed only a few feet away from your table.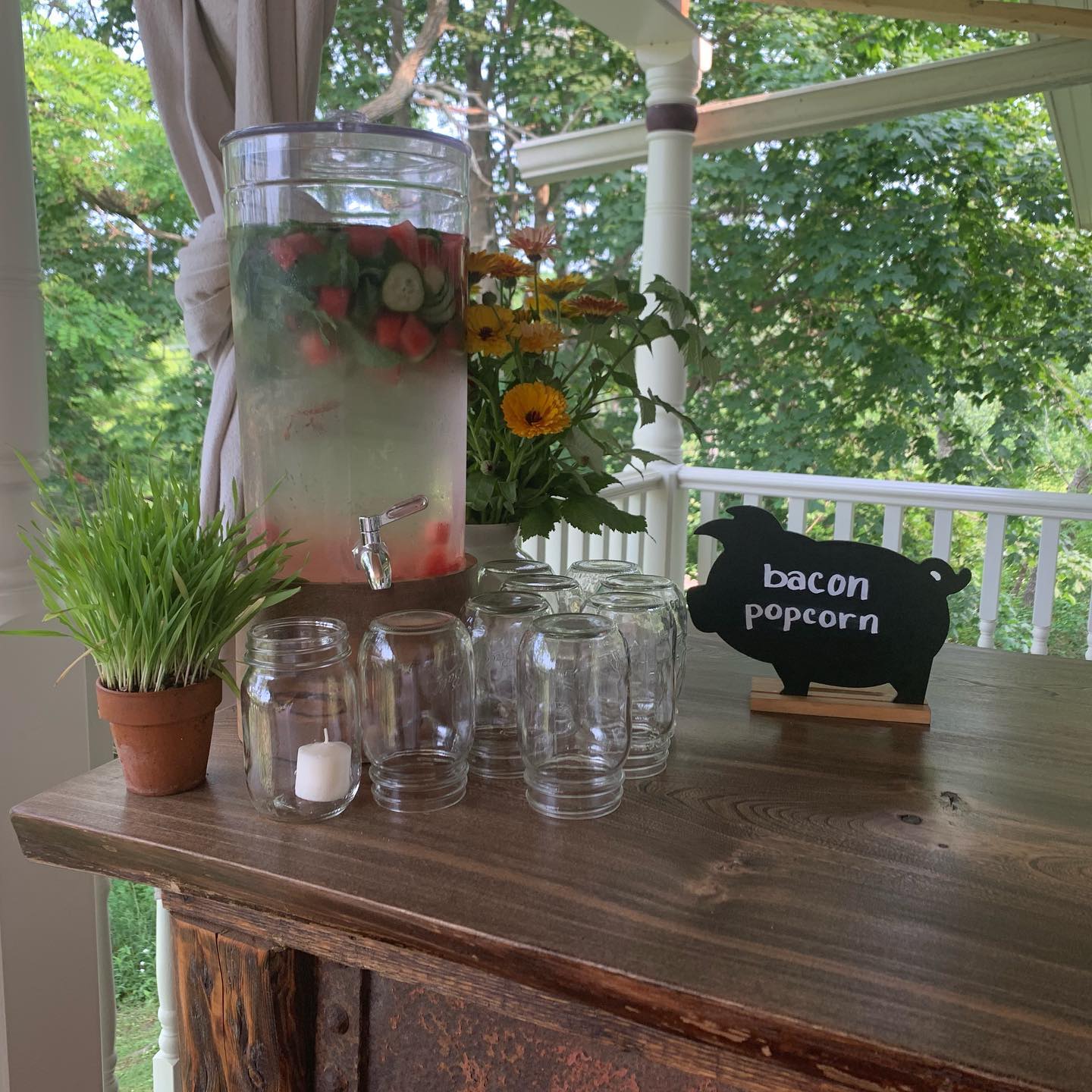 Multiple Dining Rooms and a Bar
The old Victorian house on the Primo property offers a distinct dining experience. The original first-floor rooms are cozy, intimate and warm for enjoying formal meals. They offer beautiful views of the farm too. Like the older rooms, the newer Primo Room has an intimate but more modern atmosphere.
Upstairs, Primo has two more dining rooms that offer a lively, chic environment for formal meals. Additionally, The Counter Room and a bar are available for walk-in diners. These areas have a less formal atmosphere and allow guests to share plates.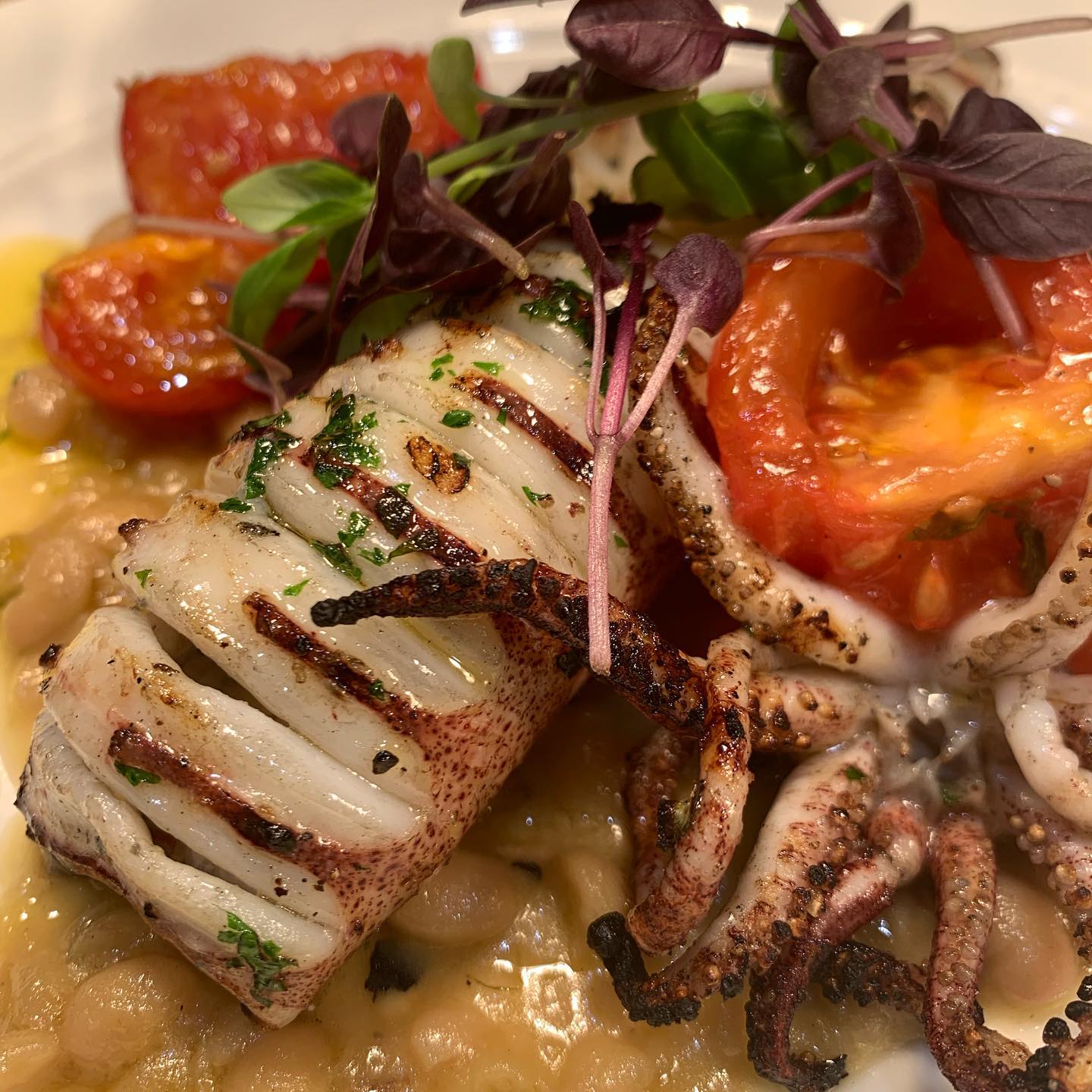 Get our complete vacation guide to Mid-Coast Maine. Many of the best places throughout Camden, Rockland, and Rockport.
Request the Vacation Guide
Primo Rockland Maine Menu
Since the fruit and vegetable gardens are rotated according to the season, the menu at Primo changes regularly. Because of that, Kelly and her staff can ensure that they serve only the highest quality ingredients.
However, some appetizer examples include the Hudson Valley foie gras and the farmer salad. The Rigatoni a la Napoletana and the green garlic shrimp scampi linguine are some examples of pasta dishes. A couple of main dish examples include the pork saltimbocca and the pan-roasted king salmon.
With your meal, there is a range of wine, cocktail, and beer options on the menu. For dessert, you have options such as honey creme brulee and housemade cannoli.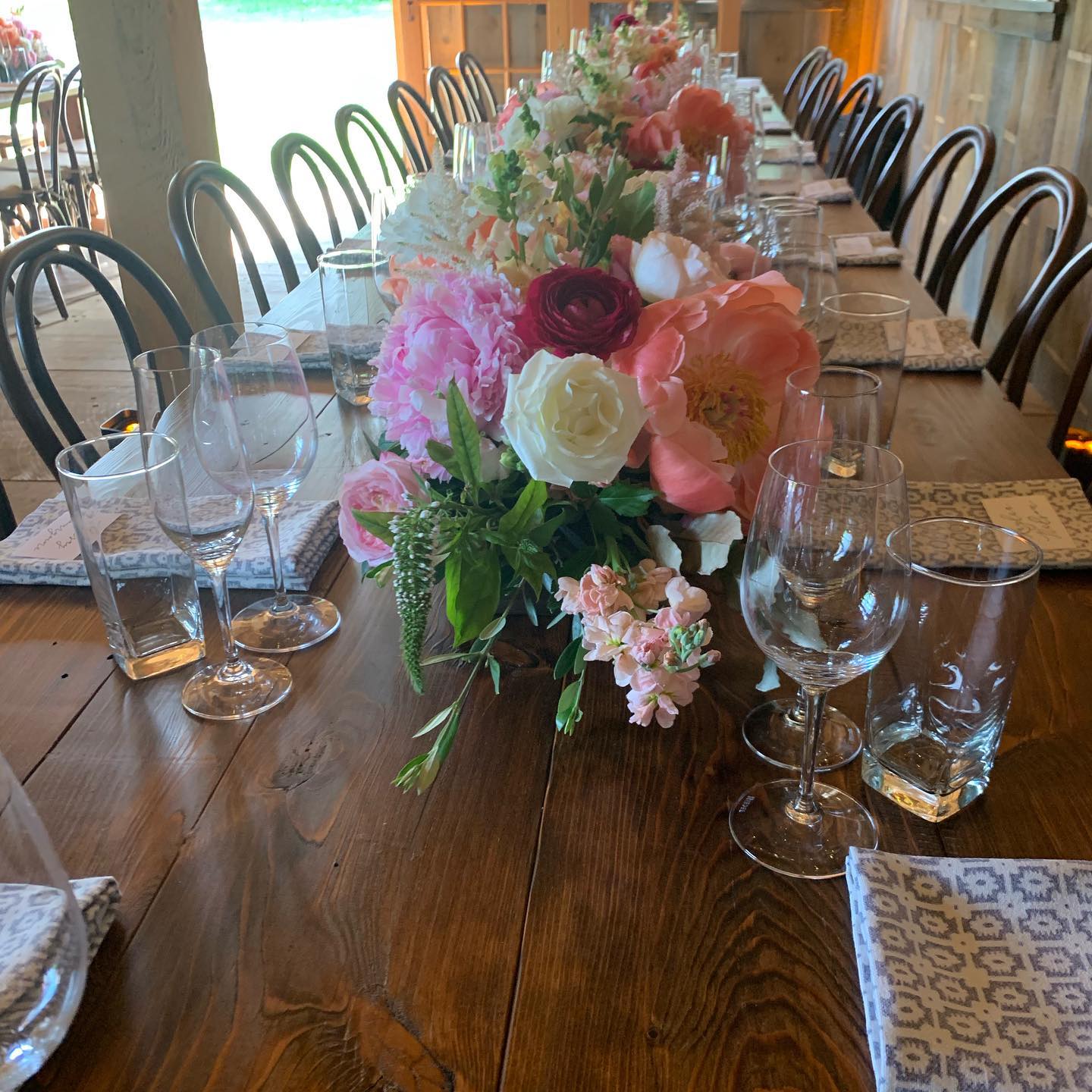 Hosting Public and Private Events
Aside from the typical formal dinner, Primo offers a range of special events for the public. Kelly hosts classes throughout the year, such as wine, pasta, baking, and holiday cocktail classes. She hosts several specialty dinners too, such as a diva dinner with her celebrity-chef friends, a local producers dinner with some of the local producers, and a nose-to-tail dinner that doesn't waste anything.
Primo is a premier location for private events as well. Kelly and her team host families, colleagues, and friends in The Barn. Guests can also get a firsthand look at everything that happens around the gardens and farm. For dinner, Kelly creates a menu specifically for each event.
Customer and Critic Reviews
As a premier restaurant in Rockland, Maine, Primo has garnered a lot of love from locals and visitors alike.
As of September 2019, it has earned 4.5 stars on TripAdvisor with more than 1,000 reviews. Because of that, it's the fourth-ranked restaurant in the city. On Yelp, it has a 4.5-star rating with more than 250 reviews. On OpenTable, it has a 4.7-star rating with more than 2,250 reviews, and 95% of people recommend the experience.
Primo has earned a lot of respect from food critics as well. John Mariani from Esquire Magazine named it one of the top 22 new restaurants of 2000, the year in which the restaurant launched. Other magazines that have published a feature of Primo include Wine Spectator, Oprah Magazine, Art Culinaire, and Gourmet.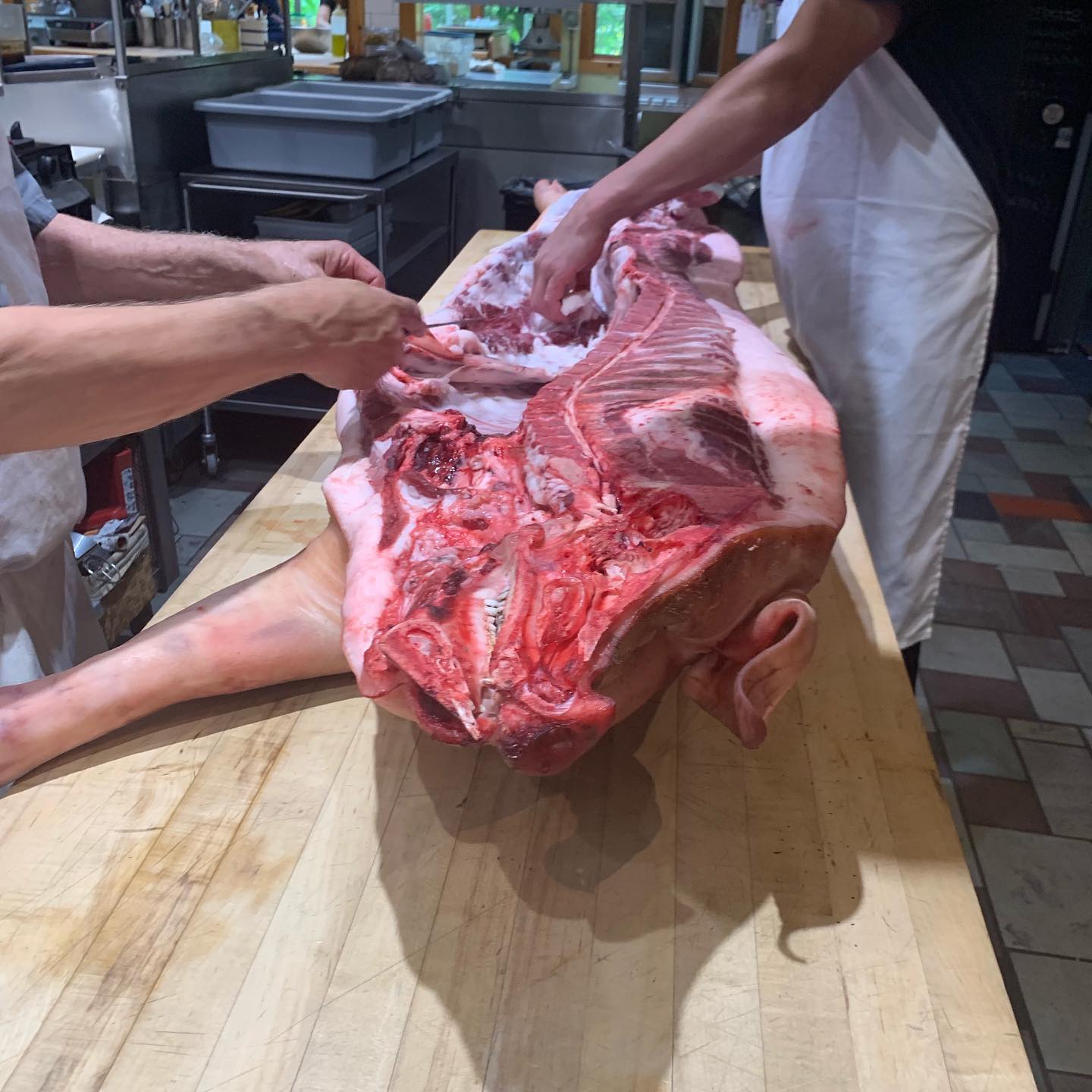 Location, Hours, and Reservations
Just south of downtown Rockland on Main Street, Primo Restaurant in Rockland sits in a lovely position on a hilltop. The Victorian house is perched just a few meters up a tree-lined driveway and can be seen from the road. The restaurant is open Wednesday to Sunday, 5 p.m. to 9:30 p.m. It's recommended that you reserve a table before you visit. You can do so by calling the restaurant during business hours or by securing a reservation on Resy.
Get our complete vacation guide to Mid-Coast Maine. Many of the best places throughout Camden, Rockland, and Rockport.
Request the Vacation Guide
The Best Place to Stay Near Primo Restaurant in Rockland
If you plan to eat at Primo during your visit to Rockland, Maine, consider staying at Glen Cove Inn & Suites.
Our top-rated inn is just minutes away from the restaurant and offers a variety of amenities, including a heated outdoor pool, garden, terrace, and sun deck. The nearby walking trail is a 1.5-mile loop with marvelous views of the ocean.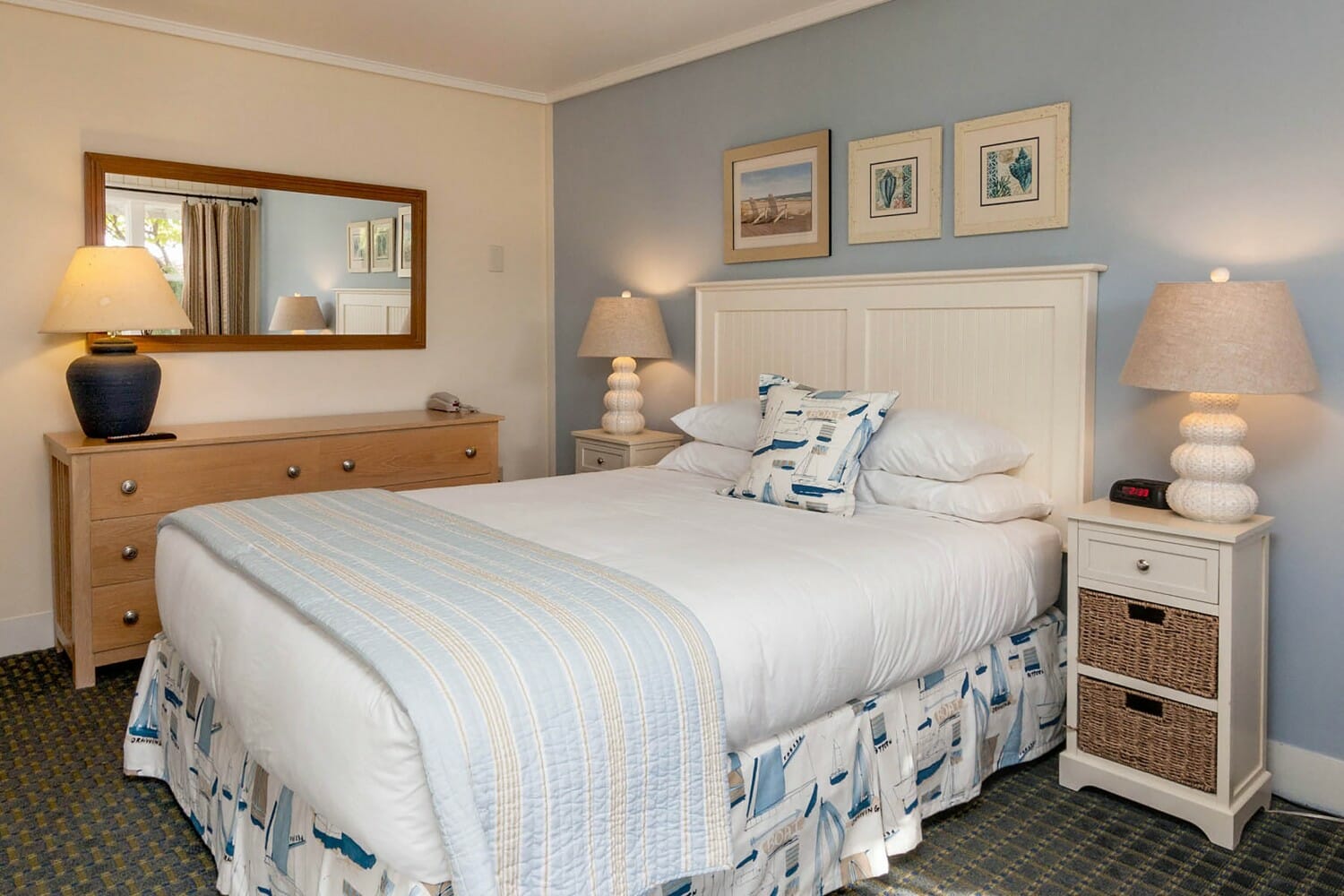 All Primo Restaurant photos are courtesy of their Facebook page.