People from all over the country are attracted to the historic seaside community of Rockland. The city hosts numerous prestigious events and festivals, and its waterfront on Penobscot Bay is busy with lobstermen and women hard at work.
However, shopping in Rockland, Maine is an experience all on its own. In fact, the city was named one of Maine's 10 National Main Street communities, which recognizes lively places where travelers can find local food and shops, great New England architecture and cultural events. During your visit, explore these shops for yourself.
Specialty and Gift Shops in Rockland, Maine
A lot of shops sell specialty and gift items in downtown Rockland. Take a look at these unique spots.
Fiore Artisan Olive Oils and Vinegars
Italian for blossoming flower, Fiore is a shop that has sold artisan olive oils and vinegars since 2010. You can taste-test its range of Portuguese, Spanish, Greek, Italian and American products. The store even has items from Australia, South Africa, Peru, and Chile.
Seagull Cottage
At Seagull Cottage, you're transported to the coast at low tide following a storm. Whether you're looking for a souvenir for yourself or someone else, you'll probably find it here. The shop has jewelry, collectibles, home decor, scarves and more.
Get our complete vacation guide to Mid-Coast Maine. Many of the best places throughout Camden, Rockland, and Rockport.
Puffin's Nest
As a favorite local business shop in downtown Rockland, Puffin's Nest has been established for more than 15 years. This charming gift shop is a family-owned business and offers a wide variety of souvenirs and thoughtful gifts: nautical home goods, boutique-style clothing, collectibles, accessories, candles and more.
Bixby & Co.
On the working waterfront of Rockland Harbor and Penobscot Bay, Bixby & Co. sells artisanal candy bars and drinkable chocolate. The company proudly produces the first bean-to-bar chocolate in the state. This means that it makes chocolate from start to finish with premium ingredients and quality craftsmanship. You can even visit its factory to watch how it transforms the beans.
FourTwelve
Opened on Main Street in 2007, fourTwelve is a boutique with stylish items and has gained many loyal customers over the years. Along with elegant clothes, it has a collection of gifts and accessories. If you have a fashion crisis, this is the place to shop.
Trillium Soaps
Using pure saponified, natural oils, Trillium Soaps creates special, quality handmade soaps. The company uses coconut oil for its ability to clean, olive oil for its moisture and palm oil for its lathering qualities. Then, it adds special ingredients and scents, such as aloe vera, rose petals, and sage leaf. These products are great for yourself or as gifts for any occasion.
Rockland Maine Art Galleries
Since National Main Street communities are vibrant with cultural happenings, it's no surprise that Rockland is full of art galleries. When you visit the city, don't miss these exceptional places.
Archipelago
As the retail unit for the Island Institute, Archipelago showcases local artists who are inspired by the endurance and beauty of the islands and coastal Maine. It first opened in 2000 and has played a pivotal role in the emergence of Rockland as a dynamic center of culture and arts. As such, it's an important part of the city's creative community.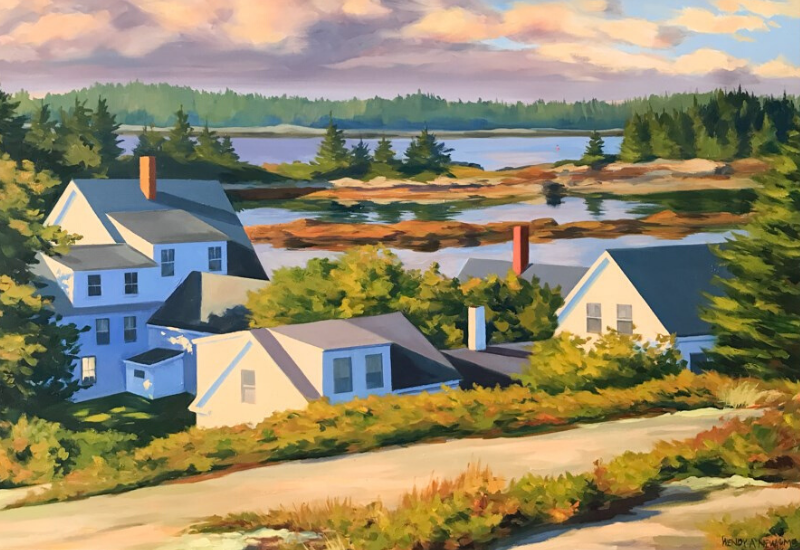 Craft
Amid other art galleries, The Strand Theater and the Farnsworth Art Museum, Craft is located in a 19th-century, yellow carriage house. Established in 2009, it features a curated collection of contemporary fine crafts and art by local artists. Open between Memorial Day and Thanksgiving, you can find photography, paintings, drawings and more.
Get our complete vacation guide to Mid-Coast Maine. Many of the best places throughout Camden, Rockland, and Rockport.
Harbor Square Gallery
Located in one of the most beautiful and historic buildings in downtown Rockland, Harbor Square Gallery has a couple of art galleries. The Muir Garden for Contemporary Sculpture on the roof and the Contemporary Art Gallery inside has some of the most breathtaking art in the state. The gallery features craftsmanship by jewelers, painters, photographers, sculptors, potters, and printmakers. You can even find fine furniture.
Landing Gallery
Specializing in local art, the Landing Gallery features paintings with still life objects and interiors as the focus. The art might be of flowers, food and other items that the painters find around their homes. There are no limitations to what they view as interesting when they can't go outdoors for inspiration.
Clarke Gallery
Emphasizing Maine art, Clarke Gallery buys and sells 19th and 20th-century sculptures and paintings. Its art pieces fall into a variety of categories, including modern, impressionism and abstract. The gallery also holds art fairs and exhibitions.
WalkingWool
Celebrating sheep and other farm animals that produce fibers, WalkingWool is Lori Schafer's art studio. She spins the natural fibers, draws, and paints. The result is a range of handmade and naturally dyed yarns, fiber supplies, photography, paintings, ceramics, and other art.
Art Space Gallery
Founded in 2005, Art Space Gallery is a cooperative of 15 Maine artists. They create a variety of fine paintings, sculptures, jewelry, prints, photography and metal works. The cooperative uses many mediums too: acrylics, clay, enamels, wood, paper, pastels, oils, and watercolors.
Antiques Shops in Downtown Rockland Maine
When you're shopping in Rockland Maine, you can't leave without checking out the antiques. Because of its historical background, there are plenty of valuable and one-of-a-kind belongings to add to your personal collection.
Rockland Marketplace
With more than 50 dealers under its roof, Rockland Marketplace is a large antique shop. It has everything from small unique items to furnishings. Except for major holidays, it's open every day. The marketplace even holds special events, such as an anniversary sale every March and a procrastinator event before Christmas.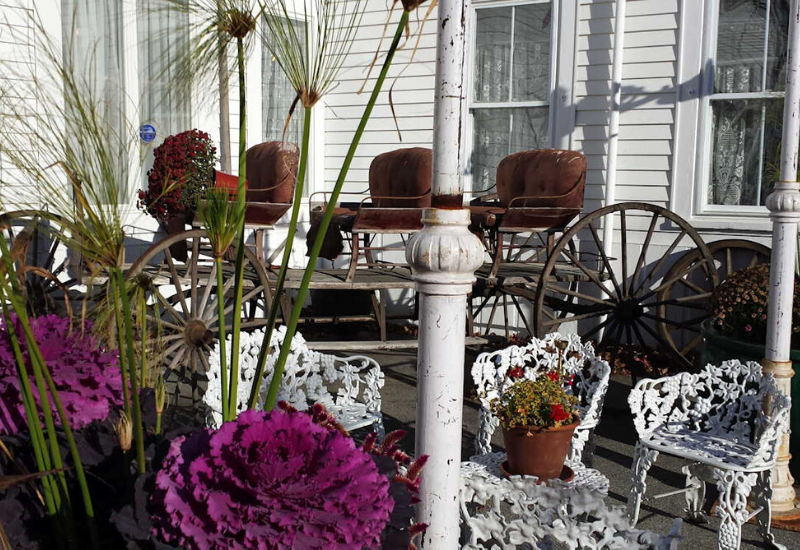 Bruce Gamage, Jr. Antiques
At Bruce Gamage Jr. Antiques, you'll find a fine selection of 19th and 20th-century furniture, oriental rugs, prints, and paintings. Known for its antiques, appraisals, and auctions, the company specializes in nautical items as well, including ship models.
Antiques Etcetera
With more than 20 prolific and eclectic dealers, Antiques Etcetera is a popular local shop in Rockland. Located across from Wasses Hot Dogs, the shop has a great view of the working waterfront. Inside, you can find unique paintings, toys, fixtures, furniture, and books.
Get our complete vacation guide to Mid-Coast Maine. Many of the best places throughout Camden, Rockland, and Rockport.
The Best Hotel & Inn Near the Shopping in Rockland Maine
Since there are so many shops to explore in Rockland, you'll need a convenient location to stay. Our hotel is a very short drive from the center of the city. We make your comfort our priority, and our different rooms and suites are part of that commitment.
If you want to run, walk or have a relaxing outing during your stay, our property connects to a walking trail with views of Penobscot Bay. In addition, you don't have to go far to find local food at the best restaurants in Rockland.