Penobscot Bay is considered one of the best bays in the world for boating and sailing cruises. The area is full of marine wildlife, islands, hidden coves, and lighthouses. In the harbors of Rockport and Rockland, you always see lobster boats and ferry services coming and going. As a result, it's easy to find boat rentals & tours in Rockport & Rockland Maine. The best ones allow you to explore and enjoy everything that the bay has to offer.
Best Rockland Maine Boat Tours
Numerous schooners and windjammers offer sailing tours and day cruises from Rockland Harbor, so you'll be able to find an excursion that aligns with your budget and style. In fact, sailing charters are the only way to see some of the islands and lighthouses in MidCoast Maine.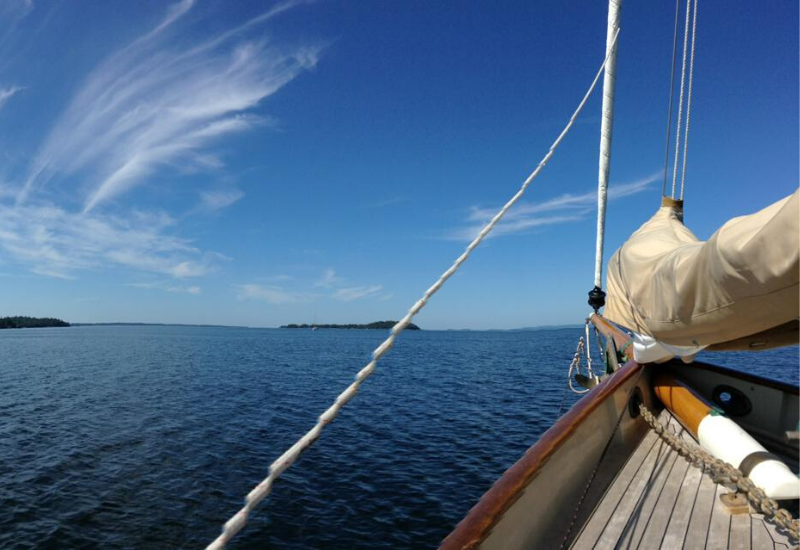 Get our complete vacation guide to Mid-Coast Maine. Many of the best places throughout Camden, Rockland, and Rockport.
Request the Vacation Guide
A Morning in Maine
For decades, A Morning in Maine has offered windjammer cruises and a premier boating experience to Rockland locals and visitors. At 55 feet long, the windjammer offers two-hour public and private sailing cruises. On most day trips, Captain Bob Pratt sails by Rockland Breakwater Lighthouse and Owls Head Lighthouse. You can even hop on a sunset cruise for a relaxing end to your day. Fishing trips are available as well.
"Cap'n Bob is not only the skipper/owner of the ketch "Morning in Maine", but a retired Marine Biologist. With his knowledge of all things sea-related, his passengers get a very pleasant sailing experience coupled with cogent answers to questions related to Penobscot Bay's history, sailing, the lobster and general fishing industry, and more – all for a very reasonable price!" – recent 5-star review on TripAdvisor
Bufflehead Sailing Charters
For a wider variety of sailing tours, Bufflehead Sailing Charters has exactly what you want. You can book its 32-foot wooden gaff sloop for one to eight hours to see different parts of Penobscot Bay. From the Rockland Harbor and Breakwater Lighthouse to the islands across the bay, you can explore as little or as much as you want. Also, Bufflehead offers a lobster bake feast and a sunset cruise.
Blue Vayu
For half-day and full-day windjammer cruises, consider booking Blue Vayu. Captain Linda Hanson, the owner and operator, has been sailing and racing boats along the coast of Maine for decades. The half-day tour sails around Rockland Harbor by Owls Head Lighthouse and Rockland Breakwater Lighthouse. The full-day tour sails to Pulpit Harbor on North Haven and to the White Islands. Captain Hanson serves food during the trips too.
Schooner Boyd N. Sheppard
The Schooner Boyd N. Sheppard is another sailing ship that offers a variety of schooner tours.
On Sundays, the Bay Brunch Cruise includes a special wine tasting and a delicious brunch made by Chef Adam.
The Ladies Sailing Series gives females of all ages the chance to get comfortable while sailing and snacking together.
Viewsday Tuesday offers a scenic cruise of Rockland Harbor and Breakwater Lighthouse.
In addition, they offer dinner cruises, afternoon sails, happy hour tours, and sunset cruises.
Stella DI Mare Yacht Charters & Cruises
The Stella DI Mare Yacht is available to take you on a few different sailing cruises around the harbor, past the lighthouses and along the scenic coastline. The Morning Harbor Brunch Cruise includes a selection of fresh fruit, breakfast pastries, and coffee. During the two-hour Tea-on-the-Sea cruise, you can enjoy afternoon tea and a selection of finger foods. The Evening Harbor Cruise is a 90-minute sunset cruise with dessert and nonalcoholic drinks.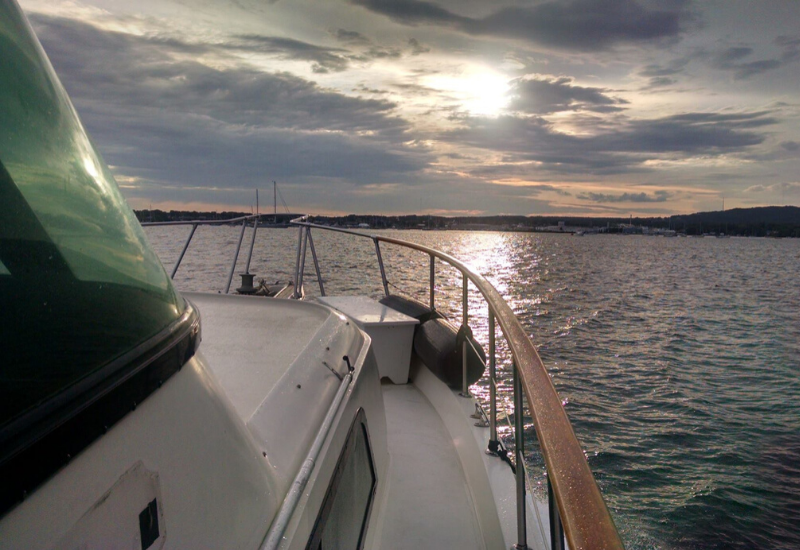 Best Boat Tours in Rockport
Since Rockport has a smaller historic harbor, there are fewer windjammers and schooners that offer boat tours. The following two are the most notable boat tours in Rockport, Maine.
Sail Schooner Heron
Since 2003, the Schooner Heron has been a family home, a movie prop, and more. Now, it serves as Sail Schooner Heron to offer daily sailing charters along MidCoast Maine.
The Private Morning Sail allows you to see Penobscot Bay and the islands up close while you enjoy cookies and coffee.
During the Educational Eco Tour, you learn about the history of Rockport Harbor: lobstering, lime processing, shipbuilding, Indian Island light and Andre the Seal.
The schooner tours aren't complete without the Happy Hour Sunset Sail, which includes a complimentary drink, salsa, and chips.
Best Rockland Maine Boat Rentals
Viewing the coast of Maine from a sailing ship is only one way to experience Penobscot Bay. Taking ahold of the reigns in a kayak, canoe, or paddleboard gives you a different perspective. Here are some of the best boat rentals in Rockland Maine.
Breakwater Kayak Co. gives you the opportunity to get closer to the water. Its two-hour Rockland Harbor Tour is great for beginners and takes you through Rockland Harbor toward Owls Head. To kayak toward Rockland Breakwater Lighthouse, you need to book the three- to four-hour tour. The company offers harbor-to-harbor, Owls Head, and eco and natural history tours as well.
Johanson Boatworks is a full-service yacht yard that offers bareboat charters. In fact, it has an extensive fleet of 30- to 45-foot boats. You can book boat charters for weekly rates that vary depending on your cruising needs.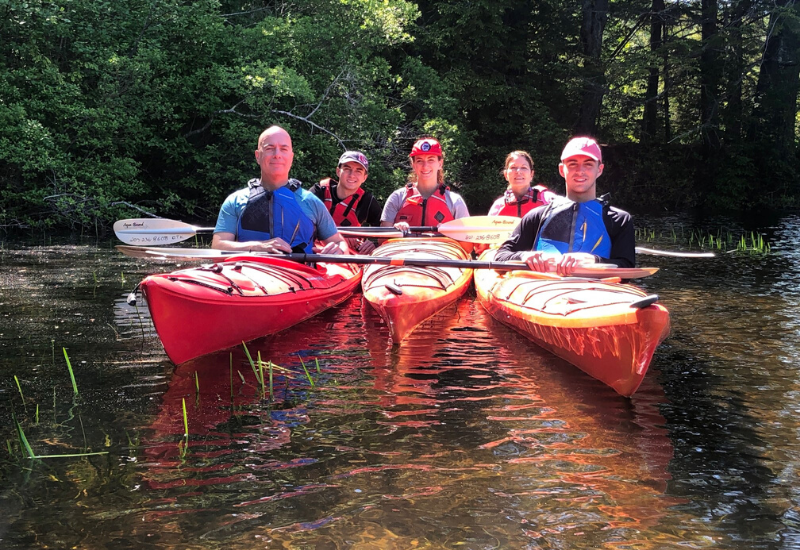 Best Boat Rentals in Rockport
Again, Rockport is a smaller town, so there are fewer rental companies. However, Maine Sport Outfitters has everything that you need. You can rent single and tandem sea kayaks, single and tandem lake kayaks, canoes and stand-up paddleboards.
If you're new to kayaking and paddleboarding, it offers an introductory course to teach you what you need to know. In addition, the company offers guided tours for Muscle Ridge and Rockport Harbor to Camden Harbor. Guided fishing is also available.
Get our complete vacation guide to Mid-Coast Maine. Many of the best places throughout Camden, Rockland, and Rockport.
Request the Vacation Guide
Best Boat Rentals Near Rockland and Rockport Maine
It's worth noting that a couple of great companies rent kayaks and stand-up paddleboards near Rockland and Rockport, Maine.
In Lincolnville, Ducktrap Kayak offers rentals and tours. It will even deliver and pick up the watercraft for you.
In Port Clyde, you can get a range of boat rentals from Port Clyde Kayaks.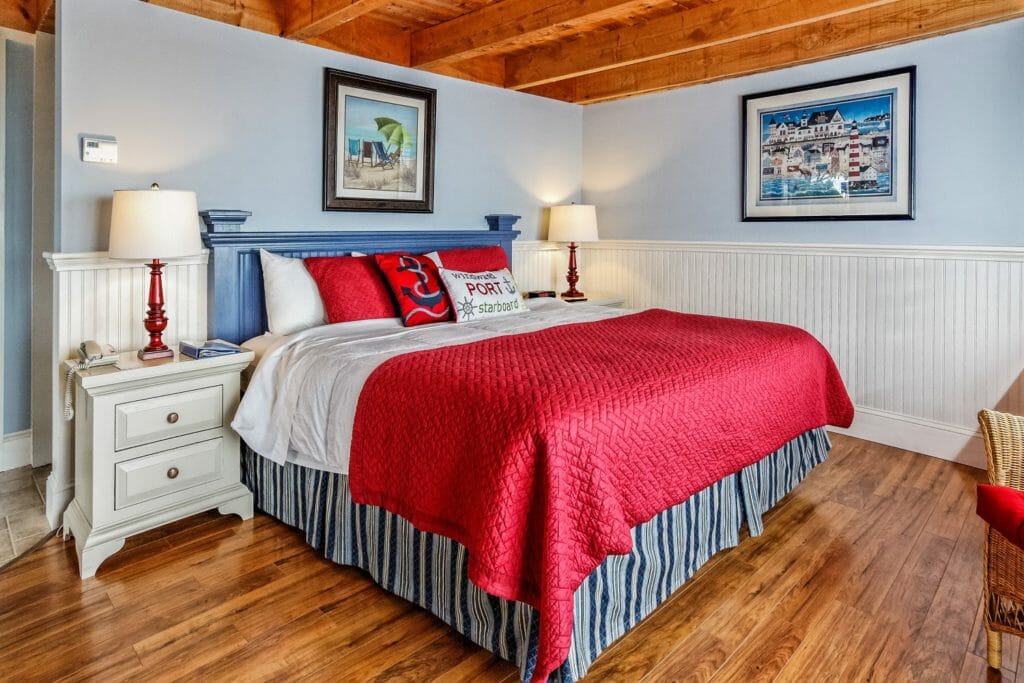 Best Rockport-Rockland Hotel for Boat Tours and Rentals
If you're visiting Rockland and Rockport and want a hotel with access to the water, Glen Cove Inn & Suites is the best.
We're only a short drive from Rockport and Rockland Maine boat tours and rentals.