When it comes to Rockland, Rockport, and the rest of MidCoast Maine, most people are attracted to the festivals, fall foliage, fresh lobster, and history and art. However, this state is home to many great wineries and vineyards. In fact, the wineries in Rockland Maine and surrounding area are worth your time to visit whether you're a local or newcomer on vacation.
Wineries in Rockland Maine and Vineyards in MidCoast Maine
While there are no wineries in Rockland Maine, there are several wineries and vineyards nearby. Whether you're looking for a quick trip or a day trip, there are great options for wine tasting and vineyard tours in MidCoast Maine.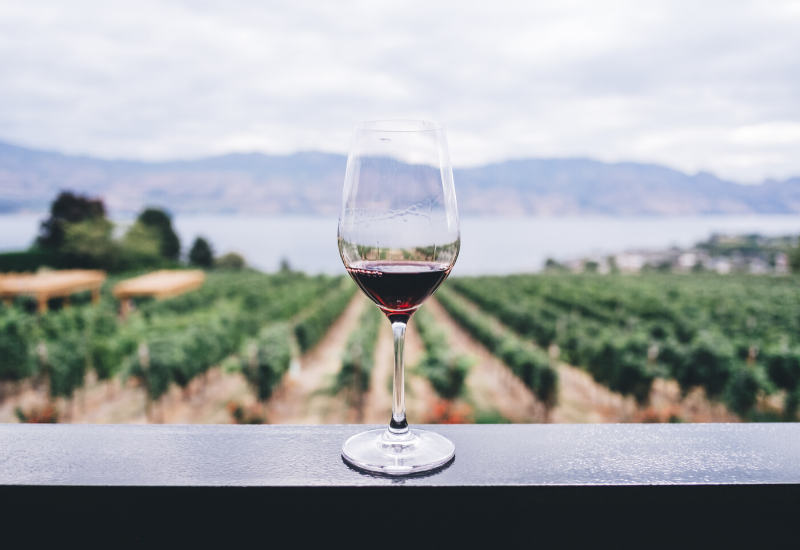 Get our complete vacation guide to Mid-Coast Maine. Many of the best places throughout Camden, Rockland, and Rockport.
Request the Vacation Guide
Breakwater Vineyards
Located in scenic Owls Head (less than 5 miles from Rockland Maine), Breakwater Vineyards is a small winery with a 32-acre farm and more than 2,500 grapevines. It's dedicated to using environmentally friendly growing and winemaking techniques.
Breakwater Vineyards is open Memorial Day weekend and then every Saturday through Labor Day. During that time, you can visit the vineyard for a wine tasting. It's only $3 for four samples of your choice, and the menu includes chardonnay, pinot noir, blueberry wine, mead, and hard cider. During the closed season, you can still get its wines at shops throughout the state.
Oyster River Winegrowers
Established in Warren since 2007, Oyster River Winegrowers is a small farm and winery that makes wines and ciders from its own fruit and sourced fruit from other Northeast growers.
This farm has multiple vineyards and orchards that are organically managed and grazed with livestock. It uses its cold-hardy hybrid grapes to make sparkling wine.
The barn and tasting room is open during the summer, and the winery hosts special events through the fall and winter, such as wine and cider with dinner or pizza night with music.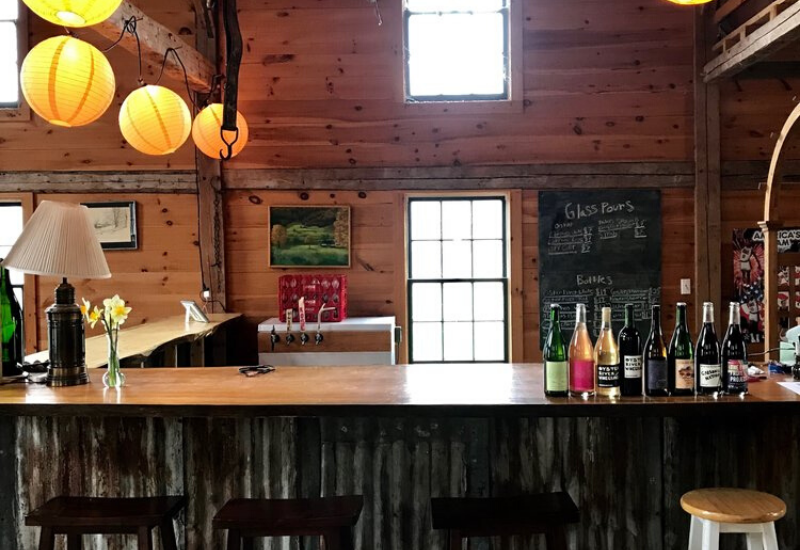 The Fat Friar's Meadery
Opened in 2010, The Fat Friar's Meadery is a farm winery located in Newcastle (about an hour from Rockland Maine) specializing in mead. Possibly the oldest fermentable drink in the world, mead requires honey for the fermentation process. Then, makers add fruits, herbs, and spices for different flavors.
Near Damariscotta Lake, The Fat Friar's Meadery uses the best ingredients for its mead, so the taste meets the highest of standards. Although the winery is in the cellar of a house, it has a large tasting room and offers friendly conversation while you sample its mead menu.
According to their Facebook page, they are open on Thursdays from 9 am to 5 pm.
Get our complete vacation guide to Mid-Coast Maine. Many of the best places throughout Camden, Rockland, and Rockport.
Request the Vacation Guide
Eighteen Twenty Wines
Making wines in Portland since 2016, Eighteen Twenty Wines uses local rhubarb instead of grapes for its wines. Reviews say that the wines are so good that they're easily mistakable for grape wines.
Amanda O'Brien, the owner, worked in the wine industry prior to establishing the winery. She currently runs the business with a group of family members and friends. Together, they produce a variety of flavors which you can sample in the tasting room and production space. You can also find the wines in local shops across Maine.
Maine Mead Works
Since 2007, Maine Mead Works has been crafting mead in Portland (less than two hours from Rockland Maine). Using a proprietary yeast strain, wildflower honey, and water, this winery combines ancient traditions and modern science to create distinct beverages.
The winery collaborated with Dr. Garth Cambary, a South African scholar, to develop a state-of-the-art continuous fermentation system. The result is HoneyMaker, a dry, crisp, and refreshing mead.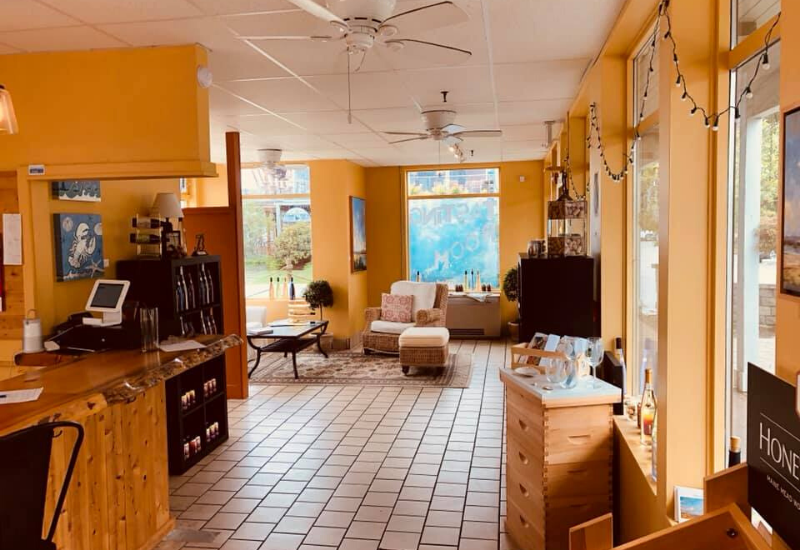 You can tour the Portland production facility year-round (open 11:00 am – 8:00 pm daily) and get a sample at its tasting room. During the summer months, you can also visit the HoneyMaker Mead Room in Rockland or Kennebunk.
The tasting menu offers a variety of flavors including blueberry, chai, lavender, and raspberry meads.
Venturing Beyond MidCoast Maine for Wineries and Vineyards
If you want to get a taste of what the rest of Maine has to offer, even more wineries and vineyards are between an hour and an hour-and-a-half from downtown Rockland. These properties may be outside of the MidCoast region, but they're within reasonable driving distance for vineyard touring and wine tasting.
Two Hogs Winery
Founded in 2011, Two Hogs Winery is located in Vassalboro. Although it's small, it offers big flavor. The owner started making wine after trying some homemade blueberry wine at a friend's house in 2004. The wines are made with local berries and fruits as well as occasional grape varietals. After a wine tasting, you can buy the flavors that you like.
Boothby's Orchard & Farm
Among fields and rolling hills, Boothby's Orchard & Farm has been in Livermore since 1865 and family-run for seven generations. The orchard is known for having great apples, and you can pick your own. The property had a dairy farm until 2001 when it sold the last of the herd. With a vacant milk room, the family decided to turn it into a winery.
After years of testing and tasting, the family felt confident in sharing its fruit wines. Since then, they've gained quite a bit of attention in the region. Boothby's makes several varieties, including wines made from Marquette and Frontenac grapes. You can visit the orchard and farm for wine tasting and special events.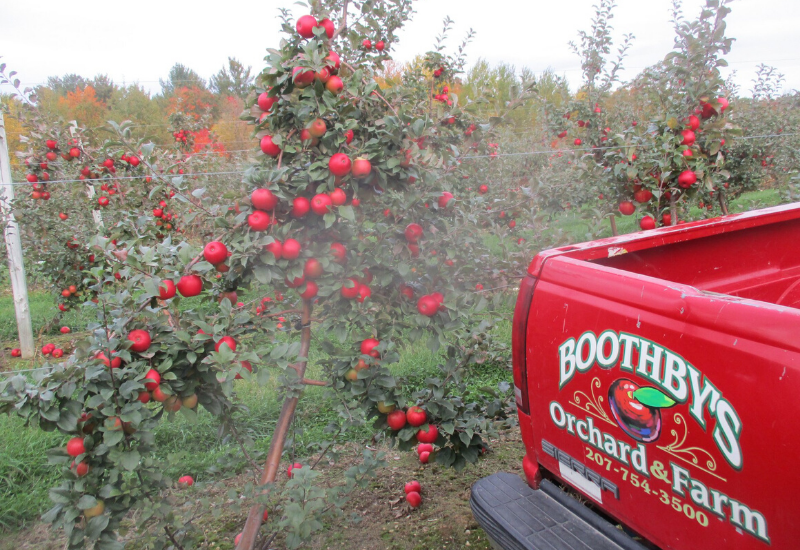 Ricker Hill Orchards
Since 1803, Ricker Hill Orchards has grown apples in Turner, Maine, and now it uses those apples to make hard cider. Some of the apples that go into the cider also come from Wallingford's Fruit House. Every part of the cider-making process occurs on the farm.
You can get a free tour of the farm and production facility to see how the Ricker Hill family makes a variety of cider flavors. Then, you can sample it for yourself in the Ricker's Hard Cider tasting room, which always has eight ciders on tap. Some of the ciders are exclusive to the tasting room. Since the flavors change, you'll probably have something new to try every time you visit.
Get our complete vacation guide to Mid-Coast Maine. Many of the best places throughout Camden, Rockland, and Rockport.
Request the Vacation Guide
Best Hotel for Experiencing Maine's Wineries and Vineyards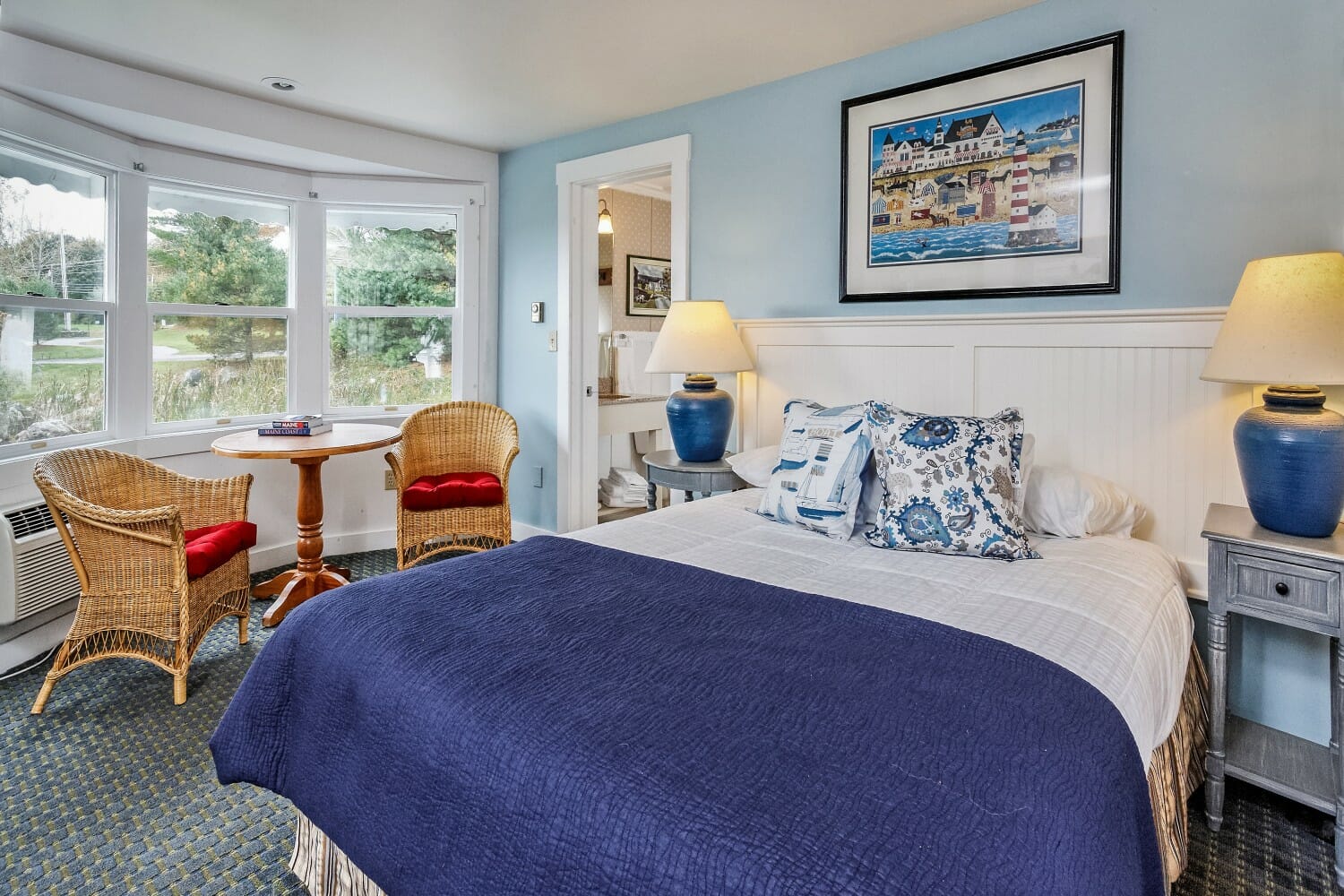 When you need a convenient place to stay for traveling between vineyards and wineries in Rockland Maine, Glen Cove Inn & Suites is in a central location.
As a matter of fact, our hotel is within a short driving distance of many festival grounds and lighthouses to tour as well. To begin planning your next Maine getaway, take a look at our family and pet-friendly rooms and amenities.