Sitting on the coast of Maine along Penobscot Bay, Lincolnville is a small town that's hidden in plain sight. Despite its size, there are plenty of outdoor activities, boating excursions, shopping spots, delicious restaurants and many other things to do in Lincolnville Maine to keep you busy.
Best Parks and Beaches in Lincolnville
Like many other cities and towns in MidCoast Maine, there are plenty of recreational spots to visit and outdoor activities to do in Lincolnville. The parks and beaches provide something for everyone.
Get our complete vacation guide to Mid-Coast Maine. Many of the best places throughout Camden, Rockland, and Rockport.
Request the Vacation Guide
Camden Hills State Park
Although part of Camden Hills State Park is in Camden, about 75% of it stretches across Lincolnville. No matter when you visit, the state park is a great place to explore. The numerous trails are open throughout the year for hiking, biking, horseback riding, leaf peeping, cross-country skiing and snowshoeing.
Lincolnville Beach
As the primary beach, Lincolnville Beach is the ideal place to go when the summer brings longer, warmer days. It's located on Route 1, otherwise known as Atlantic Highway, and offers swimming. Also, cannons from the War of 1812 are nearby.
Breezemere Park
On Norton Pond, Breezemere Park has a picnic area and a small freshwater beach. There's also a public boat launch and deep-water swim float.
Ducktrap River Preserve
Managed by the Coastal Mountains Land Trust, Ducktrap River Preserve expands across 1,135 acres. It protects 83% of the land that surrounds Ducktrap River, which is one of the last homes of endangered Atlantic salmon. There are 5.6 miles of trails for hiking, snowshoeing and cross-country skiing too.
Fernalds Neck Preserve
With more than 300 acres, Fernalds Neck Preserve is managed by the Coastal Mountains Land Trust as well. It has more than 3 miles of trails that wind around the Lake Megunticook peninsula. The lake is popular for swimming in the summer.
Get our complete vacation guide to Mid-Coast Maine. Many of the best places throughout Camden, Rockland, and Rockport.
Request the Vacation Guide
Best Things to Do in Lincolnville Maine on the Water
The outdoor things to do in Lincolnville Maine aren't restricted to the parks and beaches. You can explore Penobscot Bay via boat, too.
Quicksilver
Providing rides to Islesboro Island, Warren Island and others in Penobscot Bay, Quicksilver is a water shuttle. It operates an auxiliary ferry service alongside chartered boat trips with sightseeing, picnicking, fishing and bird-watching opportunities. Quicksilver even has a platform that can accommodate any water activity.
Ducktrap Kayak
Although Ducktrap Kayak doesn't take you on the water, it offers kayak and stand-up paddleboard rentals for you to explore the water on your own. The company has a wide selection of kayaks, including singles, tandems, and watercraft for children.
Best Unique Shopping Spots in Lincolnville
Along with enjoying the outdoor things to do in Lincolnville Maine, there's plenty of shopping to do throughout the town. In fact, it has some very unique shops.
Ducktrap Basket Shop
Featuring baskets that are made how the members of Penobscot Nation make them, Ducktrap Basket Shop offers a truly one-of-a-kind experience. The owner has a small but fascinating museum with original basket-making tools and other memorabilia from his life. He even tells enlightening stories about his tribe's history.
Beachology Lincolnville
More than a gift shop, Beachology Lincolnville offers lasting memories. The store was established with the goal of preserving the memories that families create during their visits to the town. Also, it takes the art of giving gifts seriously and offers unique items that make the recipients feel special.
Maine Artisans
Offering some of the finest Maine-made arts and crafts, Maine Artisans is a cooperative gift shop and gallery. Just make sure that you go between May and October to check out this store while it's open.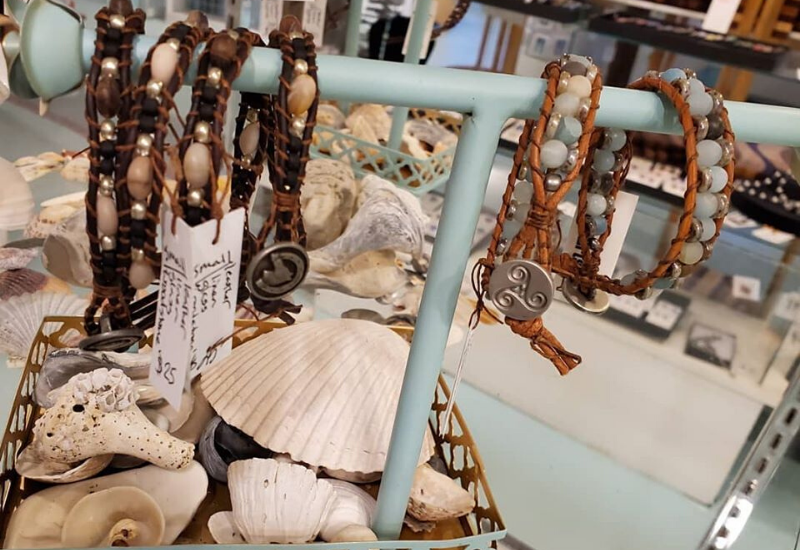 Green Tree Coffee & Tea
Since 2002, Green Tree Coffee & Tea roasts and packages its own coffee and tea products. The company is committed to environmental and cultural responsibility. It even supports charitable organizations that share its mission to ensure that the land is viable for future generations.
Sadie's Antiques
Offering a variety of used items and consigned antiques for more than 15 years, Sadie's Antiques is known for having attractive displays and reasonable prices. It carries functional and ornamental furniture, mirrors and lamps as well as collectible home decor. Yankee Magazine has recognized it as one of the best antique stores in the area.
Get our complete vacation guide to Mid-Coast Maine. Many of the best places throughout Camden, Rockland, and Rockport.
Request the Vacation Guide
Best Lincolnville Restaurants and Wineries
When you've worked up an appetite doing outdoor activities and shopping, you have a few restaurant options in Lincolnville. If you want a romantic evening instead, you can check out the town's winery.
McLaughlin's Lobster Shack
For more than 30 years, McLaughlin's Lobster Shack has been providing an authentic seafood experience. It offers the highest quality Maine lobster and seafood dishes without changing the natural flavor. The restaurant begins making its popular lobster stew and seafood chowders with live ingredients.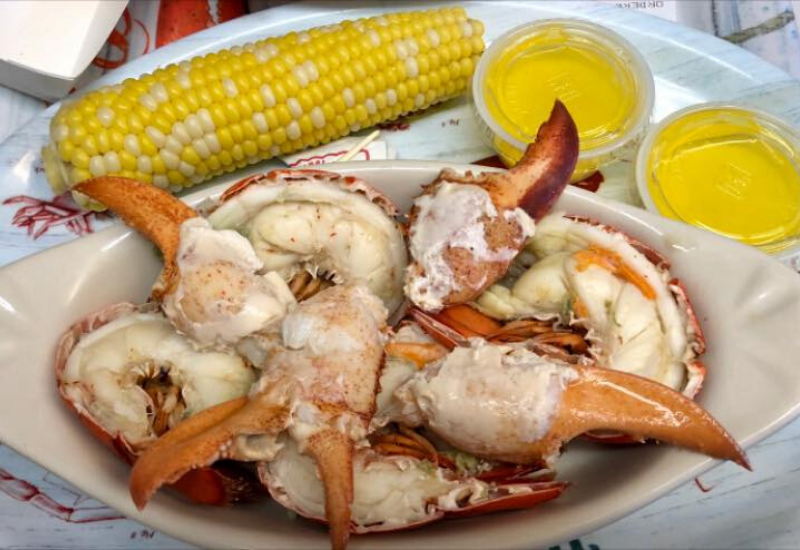 Lobster Pound Restaurant
With family-friendly dining, Lobster Pound Restaurant has served great food since 1926. Since it was established, this iconic Lincolnville restaurant has focused on making quality meals and providing outstanding service to its patrons.
The Sweet Retreat
If you want a sweet treat after eating lunch or dinner, stop by The Sweet Retreat. It serves Round Top ice cream in a range of flavors and has a wide selection of candy.
Cellardoor Winery
Making award-winning wines in small batches, Cellardoor Winery uses grapes from its own vineyard and others across the country. You can visit its tasting room to try the handcrafted wines for yourself. The winery even offers tours and hosts events.
Best Places for Day Trips Near Lincolnville
When you want to explore outside of Lincolnville, consider taking a day trip. There are some very interesting towns and cities nearby.
Belfast, Maine
Only about 20 minutes north of Lincolnville, Belfast has a historic downtown area and a local maritime museum. While you're there, you should visit the Historic Colonial Theater, art galleries and studios, and United Farmers Market. There are many shops as well.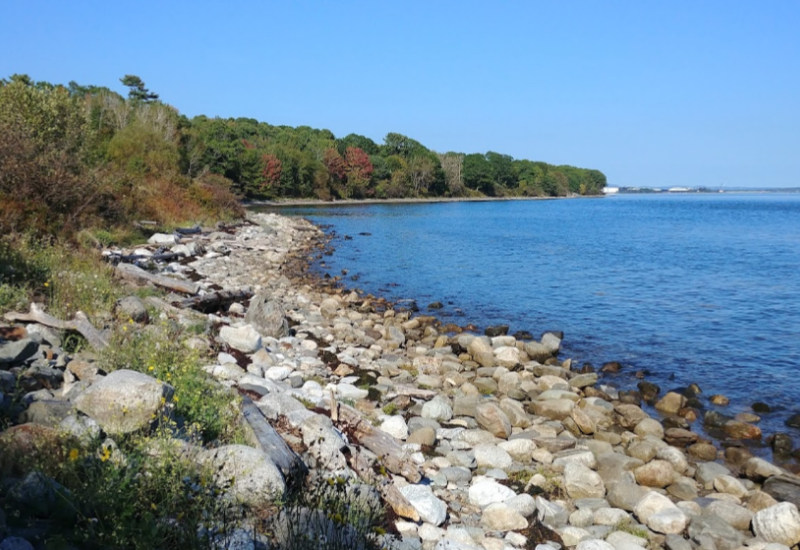 Islesboro Island, Maine
One of the best islands in Maine, Islesboro Island is a short 20-minute ferry ride from Lincolnville. Stretching only 14 miles long, it doesn't have as much hustle and bustle as other areas. However, you can tour Grindle Point Sailor's Museum and Lighthouse and enjoy a relaxing game at Tarratine Golf Club.
Camden, Maine
Offering numerous outdoor activities, Camden is about 10 minutes south of Lincolnville. It's one of the most famous towns in New England. The Camden Snow Bowl is a popular attraction with year-round recreation and the U.S. National Toboggan Championships in February. There are plenty of restaurants and boutique shops among the Victorian buildings as well.
Best Place to Stay While Visiting Lincolnville, Maine
If you're looking for the best accommodations for your visit to Lincolnville, look no further than Glen Cove Inn & Suites.
Our convenient location in Rockport gives you access to all of the wonderful things to do in Lincolnville Maine and other cities, including Rockland and Camden. In fact, we're near many historic sites and museums as well as wineries and vineyards.
Take a look at our available guest rooms to begin planning your next trip.