Making sure that your children have activities to do while they're out of school or on vacation can keep the whole family happy. Whether you're a resident or visitor, you'll find many kid-friendly things to do in Rockland Maine. From outdoor activities to indoor entertainment, there's something for everyone to enjoy in this beautiful, coastal Maine town.
Best Outdoor Things to Do With Children
Rockland Community Playground
At the corner of White Street and Limerick Street, the Rockland Community Playground is a great kid-friendly activity. This public space is open to everyone and offers nature preservation and outdoor recreation. It has swings for all and a small wooden boat for small children.
Johnson Memorial Park
Of the many beaches for families to enjoy in Rockland, Johnson Memorial Park has a small freshwater beach. Also, the park has a public boat launch, a picnic area, and barbecue grills. Your family can cook, eat and play in the water all in one place.
Glen Cove Beach
If you prefer saltwater beaches for families, stop at the Glen Cove Beach next to the Glen Cove Rest Area. It's a great spot for swimming during high tide or exploring the mudflats at low tide for snails, sand dollars, crabs, seashells and urchins.
Chickawaukie Pond
Swimming is one of the most popular things to do for family vacation, and yours can enjoy Chickawaukie Pond. This scenic pond is suitable for boating and water sports too, including fishing. Around the perimeter are biking and hiking trails.
Rockland Harbor Trail
If you want to find "kid-friendly hiking near me", Rockland Harbor Trail offers more than a park. This trail stretches along the harbor for 5.5 miles, connecting the working waterfront with the commercial downtown area. It provides a peaceful walk and scenic views.
A few parks are connected to the trail too. Harbor Park is a large open area where many major events are held throughout the year. South End Beach sits at one end of the trail and is a haven for shells during low tide.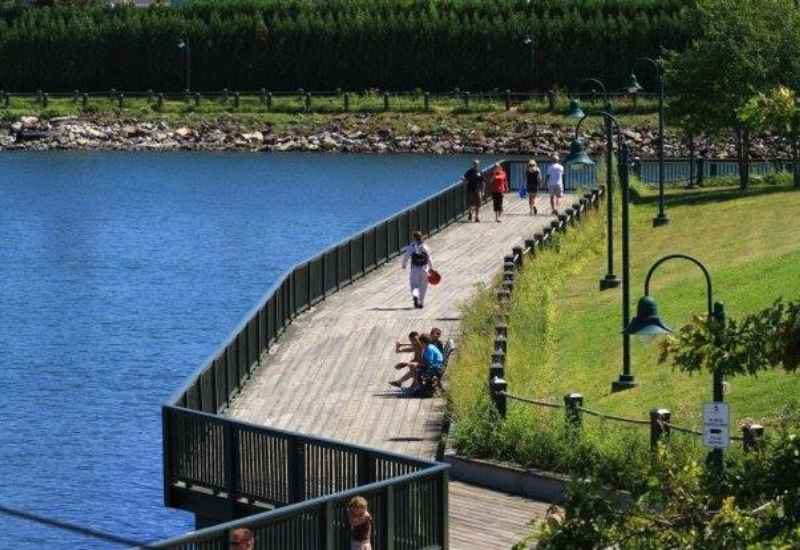 Beech Hill Preserve
When you want more traditional "hiking near me" that's kid-friendly, you can find it at Beech Hill Preserve in Rockport. It's one of the most scenic conservation properties in the region. The ¾-mile Summit Road trail is easy and follows a stone wall and old farm road, which leads you to Beech Nut, a historic stone hut.
The Woods Loop trail is moderate, a little longer and also leads to Beech Nut. However, it takes you through a 2-acre sugar maple stand and young forest. Then, it splits into a loop that takes you to the stone hut.
This preserve is one of several that Coastal Mountains Land Trust manages. Its other preserves and many other areas offer more opportunities for hiking Rockland, Maine.
Get our complete vacation guide to Mid-Coast Maine. Many of the best places throughout Camden, Rockland, and Rockport.
Request the Vacation Guide
Great Family-Friendly Boat & Lighthouse Tours
Rockland Breakwater Lighthouse
You and your children will have fun exploring Rockland Breakwater Lighthouse, which was built in the early 1900s. You have to walk almost 1 mile on a breakwater made of granite to reach the lighthouse. When you get there, you can walk through the restored keeper's house and climb to the top of the lighthouse for a bird's-eye view of the historic windjammers and working lobster boats in the harbor.
Afterward, stop by the Breakwater and Marie Reed Park near the entrance to the breakwater. At its small, sandy beach, your children can use the energy that they built up from the excitement of the free lighthouse tour.
Owls Head Lighthouse
Sitting on an 80-foot bluff that overlooks the bay, Owls Head Lighthouse is open for free climbing tours during the summer. The keeper's house is an Interpretive Center and Gift Shop that's open all year as long as the weather permits. On top of that, the lighthouse is part of Owls Head State Park, which features a small rocky beach and picnic grove.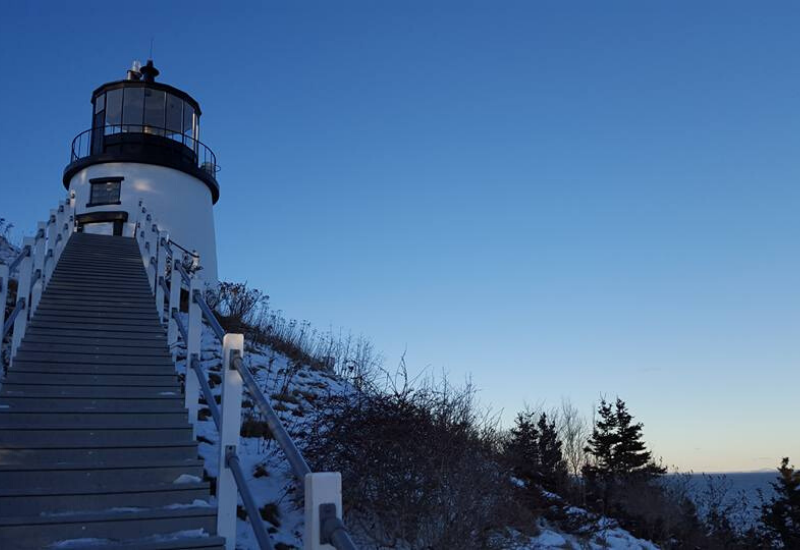 Bufflehead Sailing Charters
Boat tours are some of the most popular family-friendly things to do in Rockland, and Bufflehead Sailing Charters offers experiences that are suitable for all ages. You can hop on its 32-foot vintage wooden gaff sloop for one- to eight-hour tours of Penobscot Bay. Best of all, you can take food and drinks for your kids.
This isn't the only company that offers kid-friendly boat tours. Check out more of the best boat tours and rentals here.
Best Kid-Friendly Places and Museums
Strand Theatre
Since 1932, the Strand Theatre has been entertaining crowds in downtown Rockland. This multipurpose venue offers independent and first-run films, live comedy and musical concerts. The stage and screen are also used for special events throughout the year.
Project Puffin Visitor Center
One of the most exciting things to do with children in Rockland is to visit the puffins. Opened in July 2006, the Project Puffin Visitor Center educates visitors about puffins and other rare seabirds that are native to Maine. You and your kids can view the birds through a live video feed. The center also features entertaining children's activities, a 20-minute film in a theater and a range of seabird-related exhibits, including a puffin burrow.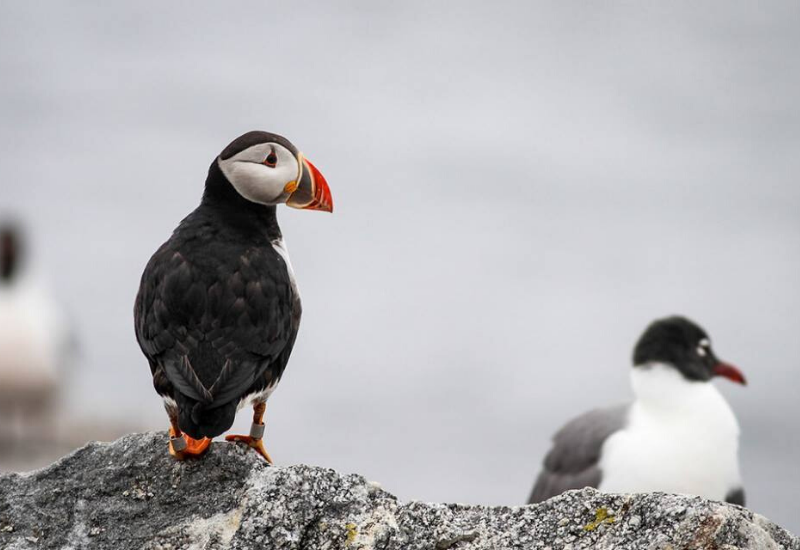 Coastal Children's Museum
For more educational but fun children's activities, check out the Coastal Children's Museum. It provides opportunities for children ages 1 through 9 to explore, learn and discover. In fact, there are 21 interactive exhibits, including an indoor slide, an indoor sailboat, and puzzles and books. In the Gulf of Maine tank and Under the Sea Room, they can explore many species of sea wildlife.
There are many more museums and historic sites to see around Rockland. Look at our guide when you're planning your trip.
Get our complete vacation guide to Mid-Coast Maine. Many of the best places throughout Camden, Rockland, and Rockport.
Request the Vacation Guide
Kid-Friendly Festivals and Events in Rockland
North Atlantic Blues Festival
Festivals are some of the best things to do for family vacation, and the North Atlantic Blues Festival will be music to your ears. Featuring popular and up-and-coming blues performers, this event is held in Harbor Park in July. Your family will enjoy the food and drinks, not to mention all of the dancing.
Here's everything that you need to know about the blues festival.
Maine Lobster Festival
The Maine Lobster Festival is one of the biggest events in the Northeast, and it has several children's activities. Aside from the famous lobster feast and other food, there's a big parade, a coronation ball for the Sea Goddess, a 1-mile run for children younger than 13 and an array of carnival rides. On top of that, a Marine Experience Tent gives kids hands-on experience with marine life.
You can learn more about the Maine Lobster Festival in August here.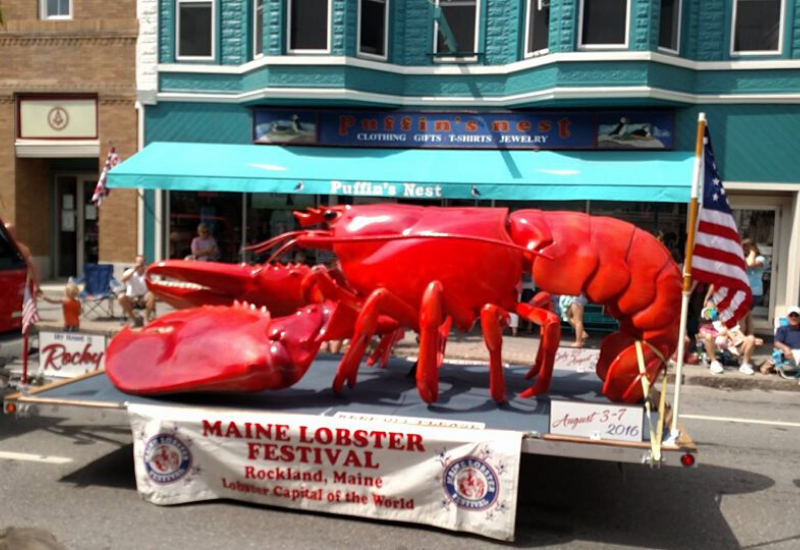 Festival of Lights
If you visit Rockland during the winter holidays, the Festival of Lights is one of the most family-friendly things to do. The event celebrates Santa coming to town on a U.S. Coast Guard boat, and he has a meet-and-greet with the kids. Also, the festival features an official tree lighting, horse-drawn carriage rides and so much more.
In addition to these festivals, Rockland hosts a variety of others throughout the year. See if some of these MidCoast Maine events and festivals will be happening during your visit.
Get our complete vacation guide to Mid-Coast Maine. Many of the best places throughout Camden, Rockland, and Rockport.
Request the Vacation Guide
Best Family-Friendly Place to Stay in Rockland
While you're enjoying all of the kid-friendly things to do in Rockland Maine, you need a family-friendly place to stay. Glen Cove Inn & Suites can meet all of your needs for an affordable price. Our traditional MidCoast Maine roadside motel has a heated outdoor pool, garden, and direct access to a 1.5-mile walking and fitness trail loop.